We didn't find anything nearby, but here's what's happening in other cities.
There aren't any events on the horizon right now.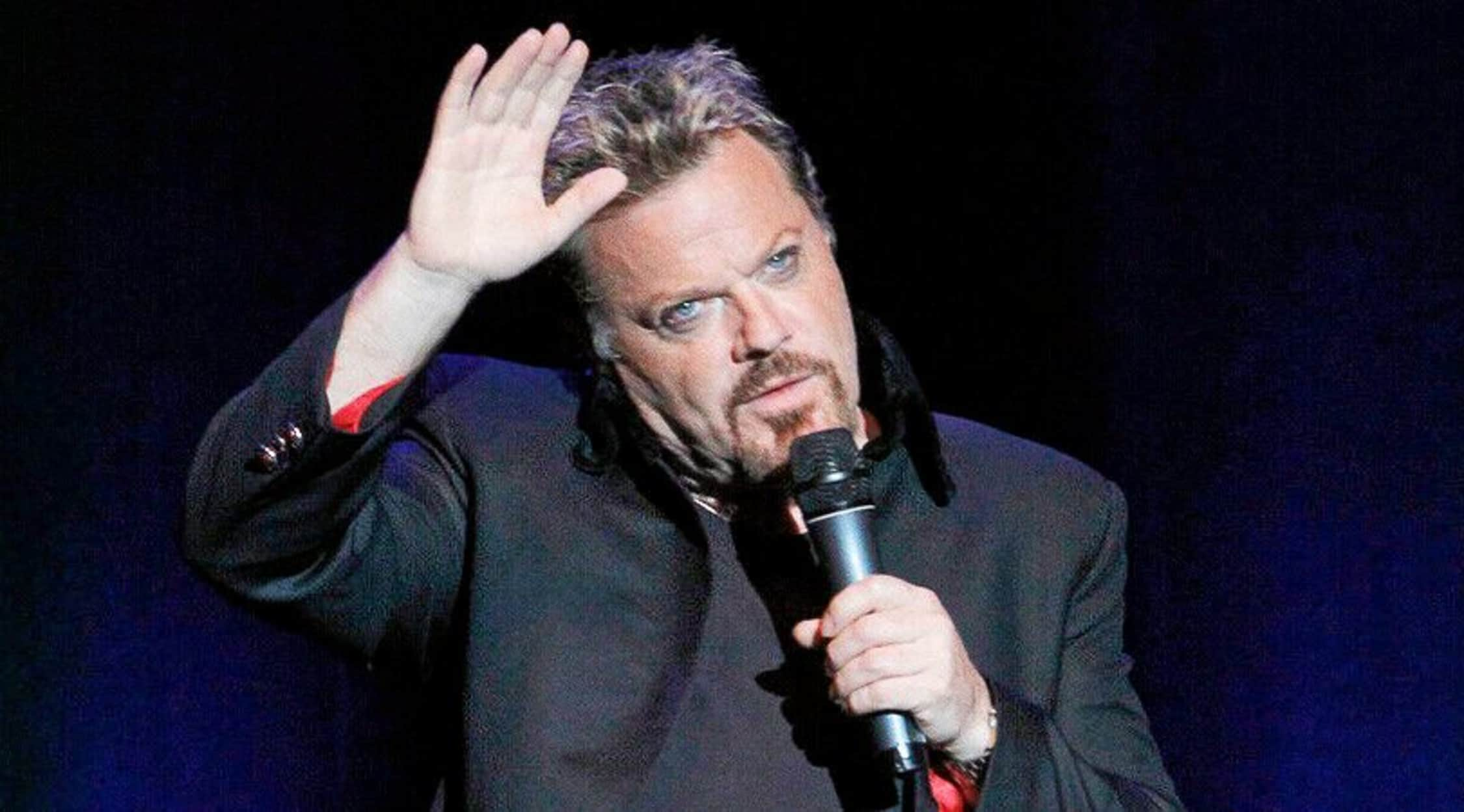 Alamy
Eddie Izzard Tickets
Eddie Izzard Tickets
Eddie Izzard, a comedian, actor, political activist, author and LGBT icon, was born in South Yemen and was raised in Northern Ireland. Izzard began his acting career at an early age while attending boarding school in Bexhill. During his youth, he explored many interests that would influence his artistic talent, including sports, theater and even a bit of choir. However, Izzard found his calling as a comedian at age 12 when he performed a skit for his school and received many laughs. His love for comedy was later fueled when he discovered his father's old records of Peter Sellers. Then, in 1993, Izzard debuted his first stand up show, Live at the Ambassadors. As the years have progressed, he has won numerous awards and has gained thousands of fans who travel all over the world to attend his performances.
About Eddie Izzard
Eddie Izzard attended boarding schools after his mother passed away, a decision his father thought best since he was busy earning an income to raise Izzard and his older brother. Izzard seemingly values education as much as he does entertainment. He attended Eastbourne College at age 13 and received an honorary doctorate from the University of Sheffield where he studied accounting and finance management for a year. Since the year 2000, Izzard has won two Emmy awards and has been nominated for both an Emmy and Tony award.. The films he is best known for include, Ocean's Thirteen Roman Nagel, My Super Ex-Girlfriend, Across the Universe with Mr. Kite and The Avengers Bailey. For over two decades, Izzard has been touring the world doing stand up. Beginning with his first show in 1993, Live at the Ambassadors, to his current tour, Wunderbar.
Where can I buy Eddie Izzard tickets?
You can get tickets for Eddie Izzard's tour at StubHub. StubHub is a ticket market place that has the largest number of tickets available for a given event and offers numerous benefits for entertainment events.
Where is Eddie Izzard performing?
Eddie Izzard is performing all over the world, including at the Olympia Theatre in Dublin, at the O2 Apollo Theatre in Manchester, Belfast, Cardiff Bay and many other locations.
What can I expect from an Eddie Izzard performance?
You can expect a good dose of comedy and fun mixed with politics and Izzard's own history although this show is more straight forward than flashy in regard to his politics, trans identity journey and more. Furthermore, you'll learn more about his mother and father through a comedic perspective.
How long is an Eddie Izzard performance?
His shows are two hours long plus an encore. There is also an intermission.
What are some of Eddie Izzard's accomplishments?
Aside from having several movies and over nine comedy tours under his belt, Eddie Izzard has numerous accomplishments. In 1993 and 1996 he won the British Comedy Award for Top Stand-Up Comedian. He debuted on the big-screen with renowned actors Robin Williams and Bob Hoskins in the 1996 film The Secret Agent. As a political activist, Izzard is an avid Labour supporter and has run for a position on the party's National Executive Committee twice. In addition, he has supported charities through numerous marathons. As a matter of fact, he ran 43 marathons in 51 days for charity in 2009. Then in 2015, he ran 27 marathons in South Africa in dedication to Nelson Mandela's 27 years in prison.
Are there artists similar to Eddie Izzard?
Eddie Izzard is truly one of a kind. His take on comedy, dedication to creating a better world and marvelous achievements set him apart from many of his colleagues. In addition, his ability to influence others and to move through multiple circuits has broken down a multitude of barriers for many people, particularly those who are part of the LGBT community.
Back to Top