There aren't any Events on the horizon right now.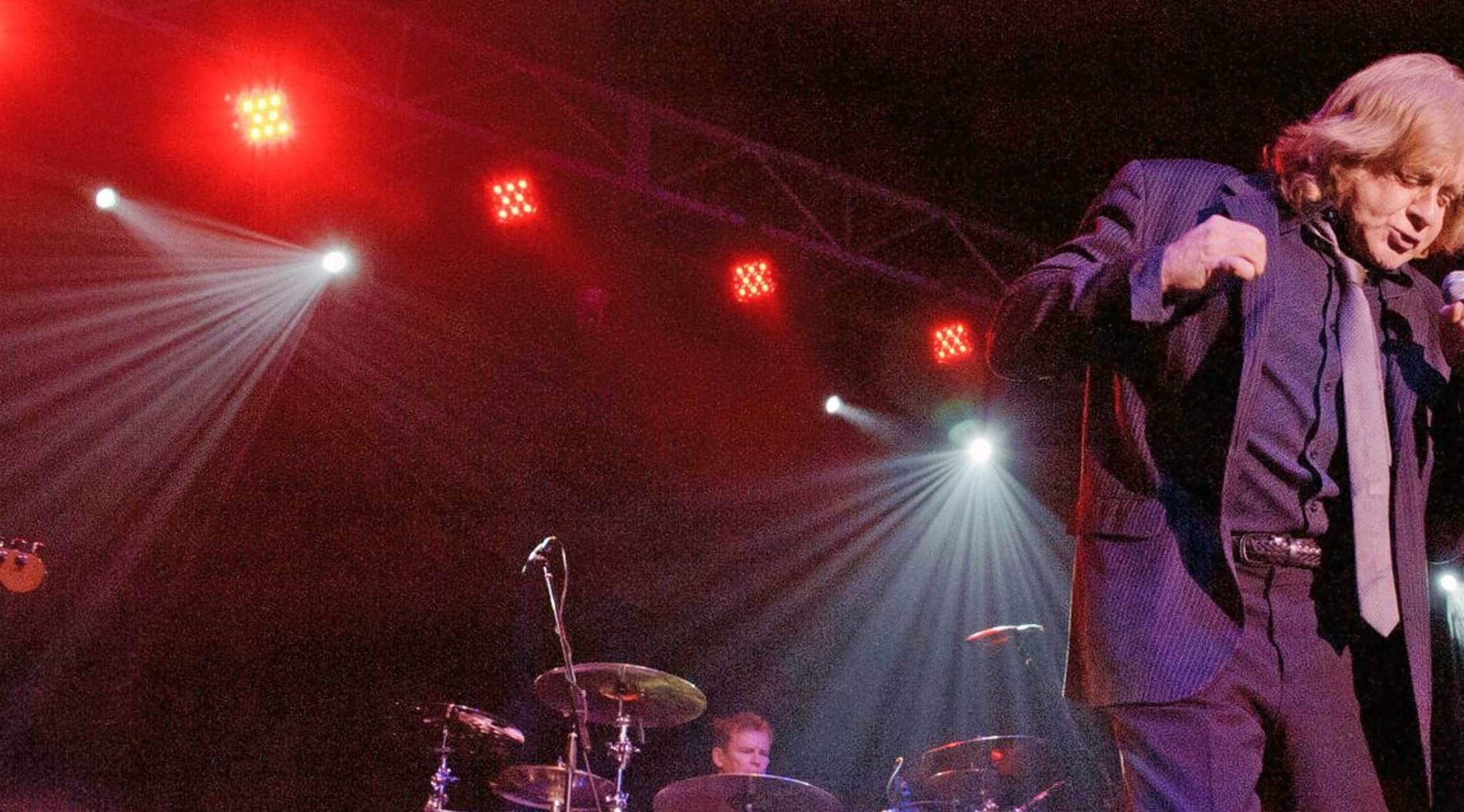 Alamy
Eddie Money Tickets
Eddie Money Tickets
American singer-songwriter and instrumentalist Eddie Money enjoyed much success with his music during the 1970s and 1980s with several Top 40 hit singles and platinum albums. Classic rock stations and DJs around the country still spin his hits, including "Baby Hold On," "Maybe I'm a Fool," "Two Tickets to Paradise," "Think I'm in Love," "Shakin'," "I Wanna Go Back," "Take Me Home Tonight," "Walk on Water," "The Love in Your Eyes" and "Peace in Our Time." A talented instrumentalist, Money also plays the saxophone, harmonica, guitar and keyboards. He also wrote and performed his original songs for the films Americathon, Kuffs, Over the Top and Back to the Beach as well for the television series Hardball, which ran from 1989 to 1990. Eddie Money's written and performed music is often heard in movie soundtracks as well.
On the Money
Edward Joseph Mahoney was born into a large Catholic family in 1949 and raised in New York City. His grandfather, father and one brother were all employed by the NYPD. Money himself was a trainee until his interest in music overtook his career in law enforcement. After moving to Berkeley, Calif., he played in several city clubs before landing a recording contract with Columbia Records. By the late 1970s, he had hit the singles charts with songs such as "Baby Hold On" and "Two Tickets to Paradise." The early 1980s brought him success in the world of MTV with narrative music videos called "Think I'm In Love" and "Shakin'." After a short decline, Money came back strong in 1986 with his album titled Can't Hold Back. The album's "Take Me Home Tonight" and "I Wanna Go Back" made it to the Top 100 chart. He continued to release compilation albums as well as albums with new material throughout the 1990s and 2000s.
Where can I get Eddie Money tickets?
Grab your Eddie Money tickets at StubHub, the world's largest ticket marketplace. It's safe and easy to do on their mobile and website platforms. You can rest easy since your purchase is backed by StubHub's FanProtect guarantee.
Where can I see an Eddie Money concert?
Since 1992, Eddie Money has opened for DTE Energy Music Theater's summer concert series in Clarkston, Mich. Watch him perform with Rick Springfield in concert at great venues like the PNC Pavilion at Riverbend in Cincinnati, Ohio, the Rose Music Center at The Heights in Huber Heights, Ohio, and the Pearl Concert Theater at Palms Casino Resort in Las Vegas, Nev.
Does Eddie Money still tour?
Although in his 70s, Eddie Money is still vibrant and active in the music scene. Check stubhub.com often for upcoming tours.
Can you name some of Eddie Money's studio albums and their release dates?
Eddie Money's studio albums include Eddie Money (1977), Life For the Taking (1978), Playing For Keeps (1998), No Control (1982), Where's The Party (1983), Can't Hold Back (1986), Nothing To Lose (1988), Right Here (1991), Love And Money (1995), Ready Eddie (1999), Wanna Be Back (2007) and Brand New Day (2019).
Has Eddie Money ever performed as an actor?
Eddie Money appeared as himself on the sitcom The King of Queens in 2002. He appeared in a GEICO insurance commercial in 2012, playing the role of a travel agent and singing his hit song called "Two Tickets to Paradise." In 2018, he appeared in an episode of The Kominsky Method as a fictional version of himself. Eddie Money, his wife Laurie and their children, Zachary, Jessica, Julian, Joseph and Desmonde, all appeared in a reality TV series about them.
Which artists are similar to Eddie Money?
If you've been to Eddie Money concerts and you're looking for similar musical experiences, you've got a lot of options. Upcoming concerts by artists similar to Eddie Money include REO Speedwagon, Kansas and ZZ Top.
Back to Top