There aren't any Events on the horizon right now.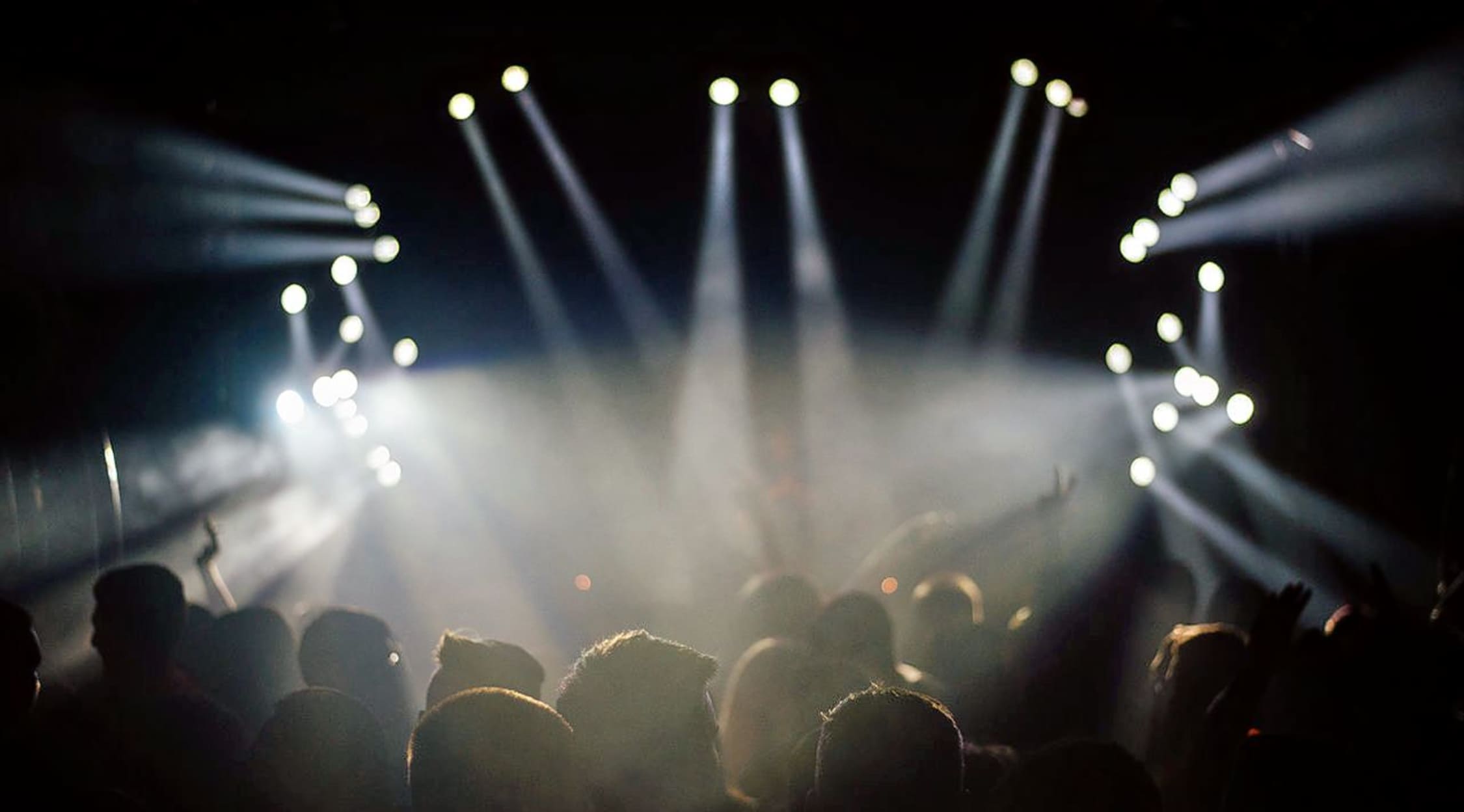 Stocksy
El Gran Silencio Tickets
El Gran Silencio 2014 Tour Schedule
Latin rock has never been the same since El Gran Silencio emerged onto the scene in the early Nineties. Hailing from Monterrey, Mexico, El Gran Silencio is one of the most unique and captivating bands in all of music. Not only have they captivated rock lovers in Spanish speaking countries around the world, but they have also established an extraordinarily devoted Anglophile fan base as well. The band's distinct sound blends reggae, rock, and dub step with classic Latin American genres, such as vallenato, cumbia, and banda, to create a phenomenally unique and insanely catchy sound.
There's no doubt that El Gran Silencio is one of the most groundbreaking and most exciting groups in Latin rock, and now you have the chance to see them perform live this summer! On August 22nd, El Gran Silencio will step out on stage at the House of Blues in Houston, Texas, where they're sure to put on a knockout performance! With their high energy and contagious beats, this Latin rock group is bound to mesmerize you with their unforgettable performance. Make sure that you are in the crowd when El Gran Silencio steps out on stage to perform and grab your tickets on StubHub today! And sign up for event alerts from StubHub so that you are one of the first to be notified when El Gran Silencio and your other favorite bands schedule a performance near you!
El Gran Silencio Background
El Gran Silencio first formed in Monterrey, Mexico in the early '90s. A group of high school friends united due to their passion for music and decided to form their own musical group, led by the lead singer Cano Hernandez. The group, which originally went by the name Zona del Silencio, produced their first demo in 1993. The demo, titled Reino de las Sombras, started to pique the interest of fans in the local music scene, and the group stepped on stage together for the first time shortly after. Guitarist Tony Hernandez and bassist Julian Villareal also joined the group during this time, and the band started to define its own unique sound.
In 1995, El Gran Silencio competed at Monterrey's Rock Contest and ended up beating out all of the other groups with their rock song "Payasos". Drummer Ezequiel Alvarado came on board shortly after, completing the band's current lineup. Now a five-piece band, El Gran Silencio worked on creating songs for their new EP, Dofos, which helped them gain the attention of record label EMI. Knowing that they needed to make a huge move to further their career in music, the group moved to New York in 1997. Although the band was a long way from their home, they flourished in New York, where they recorded their first record, Libres y Locos. This 1999 album featured their first major hit, "Dormir Sonado", and helped them establish a major Spanish speaking fan base all over the world.
El Gran Silencio continued to release new music, much to the joy of their fans, and they also performed at countless stages all across the country. In 2011, El Gran Silencio performed as the opening act at LA Rising in Los Angeles. With their Latin rock and blended sound, El Gran Silencio has become one of the most exciting Mexican bands around, and now you have the chance to see them perform live when they head to Houston this August! Don't miss out on seeing El Gran Silencio perform live and grab your tickets on StubHub today!
Biggest Hits
El Gran Silencio has released five albums to date, as well as one demo tape and one live album. Their international fan base has raved about each new album whenever they are released, and for good reason – El Gran Silencio's unique sound makes for some really fantastic tunes! Some of this Latin rock group's biggest hits includes Chuntaros Style, Dormir Sonado, Cumbia Lunero, and Circulo de Amor.
If you want to see El Gran Silencio rock out live on stage, make sure that you grab your tickets from StubHub before this in-demand show sells out!
Trivia
El Gran Silencio infuses their music with their stances on social themes. Their album Revolusound Contra Systema talks about the social situations in Mexico and has revolutionary undertones.
The Experience
Prepare for one of the biggest and most exciting Latin rock shows around, because El Gran Silencio knows how to get a crowd going. Their infectious enthusiasm and catchy beats have made El Gran Silencio one of the biggest groups in Latin rock music, and now you have the chance to see them perform live in concert! Grab your tickets to the upcoming El Gran Silencio show in Houston by heading to StubHub today! But hurry, these in-demand tickets are likely to sell out fast, so grab yours today!
Back to Top
Epic events and incredible deals straight to your inbox.