EL MEGATON MUNDIAL DE POLITO VEGA
El Megaton Mundial de Polito Vega
El Megaton Mundial de Polito Vega Tickets
There aren't any Events on the horizon right now.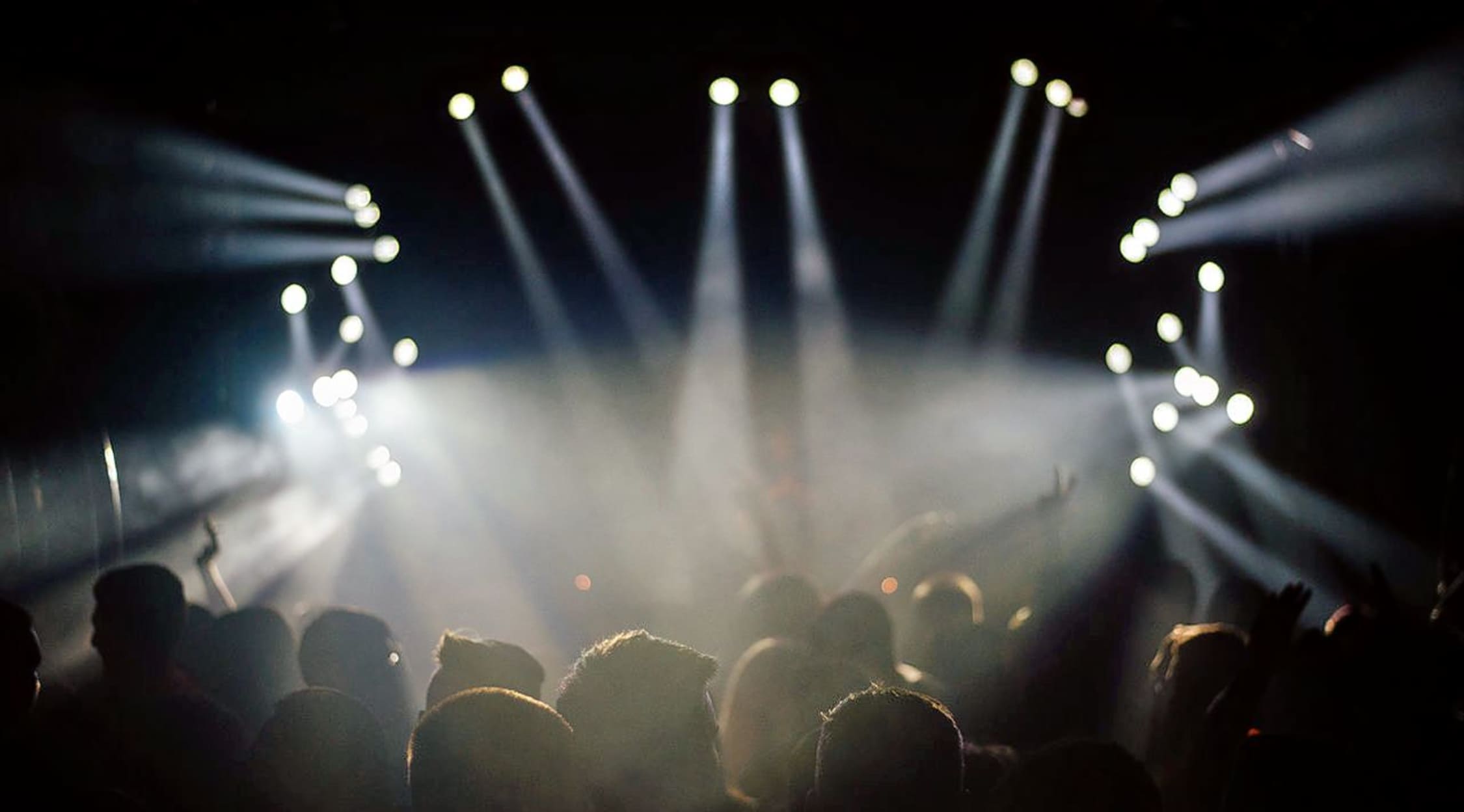 Stocksy
El Megaton Mundial de Polito Vega Tickets
About Megaton Mundial de Polito Vega

The legendary radio host Polito Vega will be celebrated on Wednesday, October 28, 2015 during a show at Madison Square Garden showcasing some of the biggest acts in entertainment, such as Jennifer Lopez, Alex Sensation, and Pitbull. El Megaton Mundial de Polito Vega, hosted by MEGA 97.9 FM and produced by SBS, will honor Vega's 30-plus years of work in the Hispanic community in a show that will also feature Ivy Queen, Tego Calderon, El Elfo, and Mark B. The fourth edition of this event will pay tribute to a career that spans over five decades for his Puerto Rican radio host, who in 1952 moved to New York to work in radio and subsequently made one of the biggest impacts on Latin music across the United States.
On Wednesday, October 28, el Megaton Mundial de Polito Vega of New York's Latin Festival will take on the most famous arena in the world with a ream of other noted performers such as La India, Luis Enrique, Domingo Quiñones, Tony Vega, Hector Tricoche, Nino Segarra, Victor Manuelle, Pirulo y la Tribu, Elvis Crespo, Grupo Manía, Toño Rosario, Los Hermanos Rosario, El Torito, Bachata Heightz, Jay Ruiz, Wisin, and Vico C. Please note that more performers are to be confirmed, and that the lineup is subject to alterations.
Jennifer Lopez, a.k.a. "Jenny from the Block", is an acclaimed actress who surprised the pop industry by becoming maker of hits in the 2000s. She was born on July 24, 1969 in the Bronx, New York; after beginning as a child in musical theater, she appeared in her first film at the age of 16 in My Little Girl, but her career subsequently stalled until she was chosen as a dancing "Fly Girl" on In Living Color.
Miami MC Pitbull melds crunk, bass, and Latin rap for his successful and distinctive brand of street hop. When crunk, the Southern-fried party rap, dominated urban radio in the mid-2000s, this Miami rapper and soon-to-be superstar decided it was time to grasp the brass ring.
Wisin, a singer, songwriter, and producer for the hugely popular urban Latin duo Wisin & Yandel, is also a successful solo artist. Born in Cayey, Puerto Rico on December 19, 1978 as Juan Luis Morera Luna, he and Yandel started performing as a pair in the late '90s, making their debut album Los Reyes del Nuevo Milenio in 2000.
La India began showing a range of musical talents over the course of her career – from reggaeton and Latin pop to house and freestyle – but she will always be defined by her string of number one New York salsa singles on the RMM label in the '90s, when Celia Cruz dubbed her the Princess of Salsa.
Ivy Queen is the undisputed "Queen of Reggaeton", and was born in A Fiasco, Puerto Rico on March 4, 1972 as Martha Ivelisse Pesante.
Héctor Elpidio Acosta Restituyo is better known as El Torito, meaning "the little bull", or just Hector Acosta. This Dominican performer is a bachata and merengue master. He was the lead vocalist for the Dominican group Los Toros Band (meaning "the bull band"). After he left the band, he embarked on a successful solo career starting with his 2006 album Sigo Siendo Yo (meaning "still being me").
Born in the Bronx, New York on September 27, 1968, Victor Manuel Ruiz is better known as Victor Manuelle, the successful American-born and Latin Grammy-nominated Puerto Rican salsa songwriter and singer, as well as an improvisational son vocalist. He is known to his fans as El Sonero de la Juventud, meaning "the singer of youths".
Tego Calderon was born on February 1, 1972 as Tegui Calderon Rosario. He is a Puerto Rican actor, songwriter, and rapper.
Born on September 28, 1962, Luis Enrique Mejia Lopez is a Nicaraguan composer and singer. He is better known simply as Luis Enrique. He began his musical career in the late '80s and found success in the '90s, earning the nickname El Principe de la Salsa (meaning "the prince of salsa"). He was one of the foremost salsa innovators that developed the salsa romantic movement in the '80s.
Luiz Armando Lozada Cruz, better known as Vico C, was born on September 9, 1971. He is a Puerto Rican reggaeton songwriter and rapper. He is recognized as one of reggaeton's founding fathers and Puerto Rico's foremost hip-hop and rap artist. Vico C has played an important role in developing Latin American hip-hop.
Los Hermanos Rosario (meaning "the Rosario brothers") is a merengue band initially comprised of brothers Luis, Rafa, Pepe, and Tono Rosario. Tono became a successful solo musician and earned a Grammy nomination.
Grupo Mania is a popular merengue band from Puerto Rico that issued their album debut in 1993. The band was founded by brothers Oscar and Hector Serrano with Alfred Cotto and Edwin Serrano in the early '90s. Edwin was replaced by Elvis Crespo in 1994, leading to the release of their most successful albums.
Previous Hits
Previous artists to grace the stage of Megaton Mundial de Polito Vega include Carlos Vives, Chayanne, Don Omar, Juan Luis Guerra, DJ Aneudy, DJ Lobo, Alex Sensation, Don Miguelo, and J'Martin.
Trivia
Polito Vega, New York's most noted radio personality, is the host of his weekend program "Polito Vega y Su Equipo".
The Megaton Mundial de Polito Vega Concert Experience
Best enjoyed in the company of fellow Latin music fans, el Megaton Mundial de Polito Vega will take over the legendary Madison Square Garden this fall for one of the most unforgettable live experiences in the industry today. With a lineup of performers who are eager to celebrate the life and career of the one and only Polito Vega, Megaton Mundial is as exciting as it is meaningful. Don't miss out on your chance to see this explosive live music event in the flesh. Start planning your Megaton Mundial de Polito Vega concert experience today!
Back to Top