ELECTRIC DAISY CARNIVAL ORLANDO EDC
Electric Daisy Carnival Orlando EDC
Electric Daisy Carnival Orlando EDC Tickets
We didn't find any Events nearby, but here's what's happening in other cities.
Electric Daisy Carnival Orlando EDC tour venues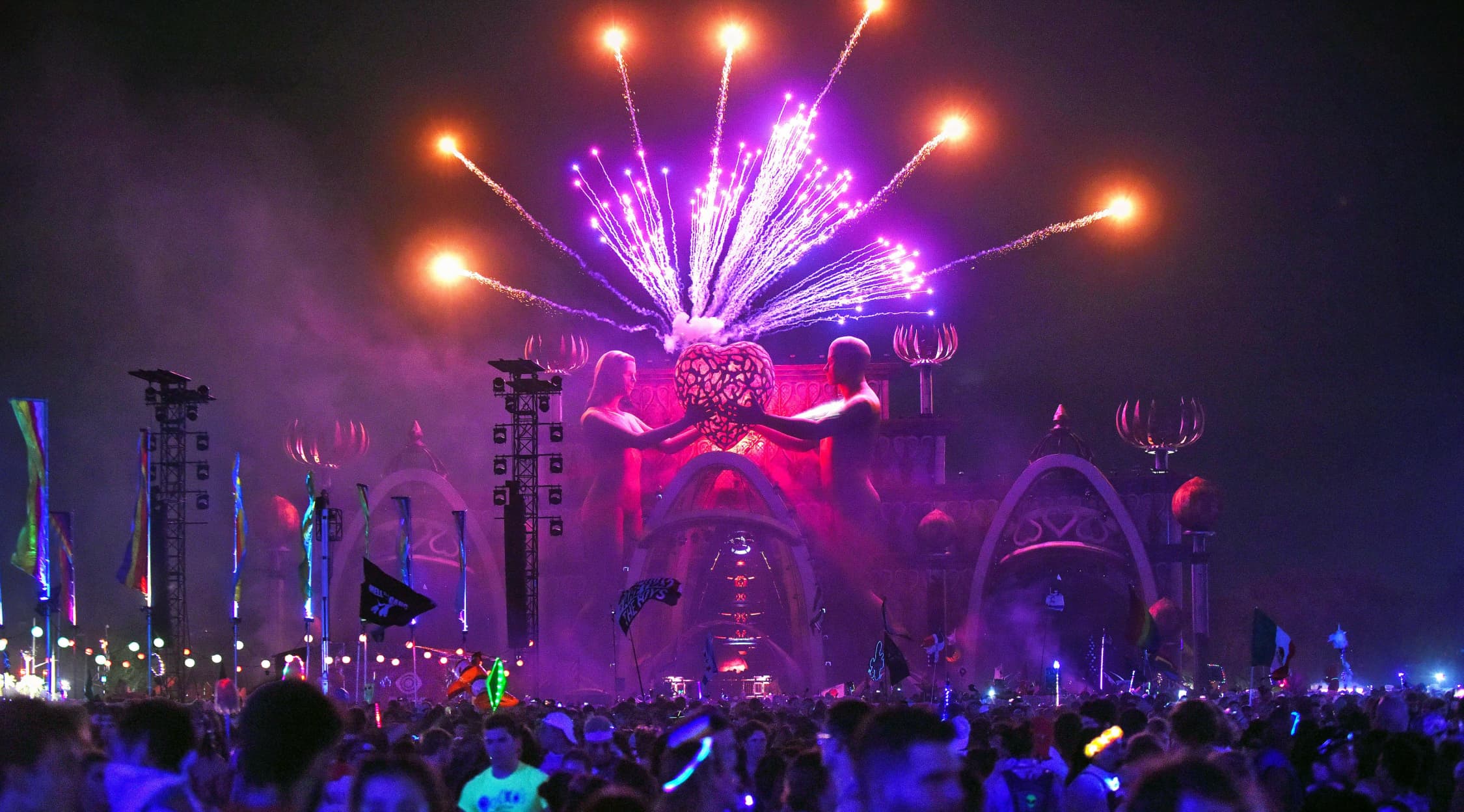 Zuma Press
Electric Daisy Carnival Orlando EDC Tickets
Electric Daisy Carnival Orlando Tickets
Electric Daisy Carnival is an annual music festival whose roots date back to the 1990s. While the flagship festival takes place in Las Vegas, Nev., EDC has held events at different venues across the United States and around the world, including Orlando, Fla. EDC Orlando was first held May 27-28, 2011, at Tinker Field next to the Florida Citrus Bowl. Approximately 32,000 attendees visited over the two-day weekend. The 2019 version of EDC Orlando has been expanded to a three-day event set for Nov. 8-10, again at Tinker Field.
From a Warehouse Rave to an International Festival
Electric Daisy Carnival started in the 1990s as a simple warehouse rave party in Los Angeles, Calif. It was founded by Stephen Hauptfuhr (aka DJ Mr. Koolaid) and Gary Richards, who hosted the festival at different venues in California throughout the years, including Exposition Park and Los Angeles Memorial Coliseum in Los Angeles, the Queen Mary Events Park in Long Beach, the Lake Dolores Waterpark in Barstow and the National Orange Show Events Center in San Bernardino. Other editions of the festival occurred outside the United States in India, Japan, China, Mexico and the United Kingdom. The International Dance Music Awards nominated EDC Los Angeles as the Best Music Event from 2010-2011, followed by EDC Las Vegas from 2012 to the present. The Electronic Music Awards recognized EDC in 2017 as the Festival of the Year.
Where can I buy EDC Orlando tickets?
You can purchase your Electric Daisy Carnival Orlando tickets at StubHub, the largest online ticketing marketplace, where you can buy your tickets safely and securely.
How long is a day of performances at EDC Orlando?
Based on the 2018 experience, you can expect to hear continuous live music each of the three days from 1 p.m. to midnight.
What can I expect from EDC Orlando?
If you're a fan of electronic dance music festivals or just EDM in general, the EDC Orlando schedule follows the tradition of great music shows where millions of attendees come every year. Each stage within EDC is uniquely themed and represents a union of nature and technology, blended together in a dazzling array of lights to spur your imagination. Many of the headliners who have performed at other major music festivals around the world make regular appearances at EDC Orlando, leaving audiences with memories of powerful live performances that they'll never forget. Ravers, EDM fans and partygoers will feel at home here.
What are the stages at EDC Orlando?
EDC Orlando carries the stages of other EDC venues, including Kinetic Field, Neon Garden and Circuit Grounds. Major headliners perform live at these stages where large crowds gather and cheer on as the music blares through the speakers. More stages will be revealed in the near future as November draws closer.
What attractions will I experience at EDC Orlando?
EDC Orlando is heavily focused on music, as dazzling lights illuminating the night sky, mixed with powerful musical performances, leave audiences in awe.
Will EDC be coming to a city near me?
In addition to the flagship festivals in Las Vegas and Orlando, there are multiple editions of EDC worldwide in countries like Japan, Mexico and China.
Who were the previous headliners at EDC Orlando?
Major headliners who were part of Electric Daisy Carnival Orlando concerts last year include Martin Garrix, Tiesto, Alesso, Tchami, Kaskade, Timmy Trumpet, Alison Wonderland, Nervo and Don Diablo. If you're a fan of their music, do yourself a favor and get together with your friends to purchase tickets to EDC Orlando at StubHub while they are still available.
Back to Top