There aren't any Events on the horizon right now.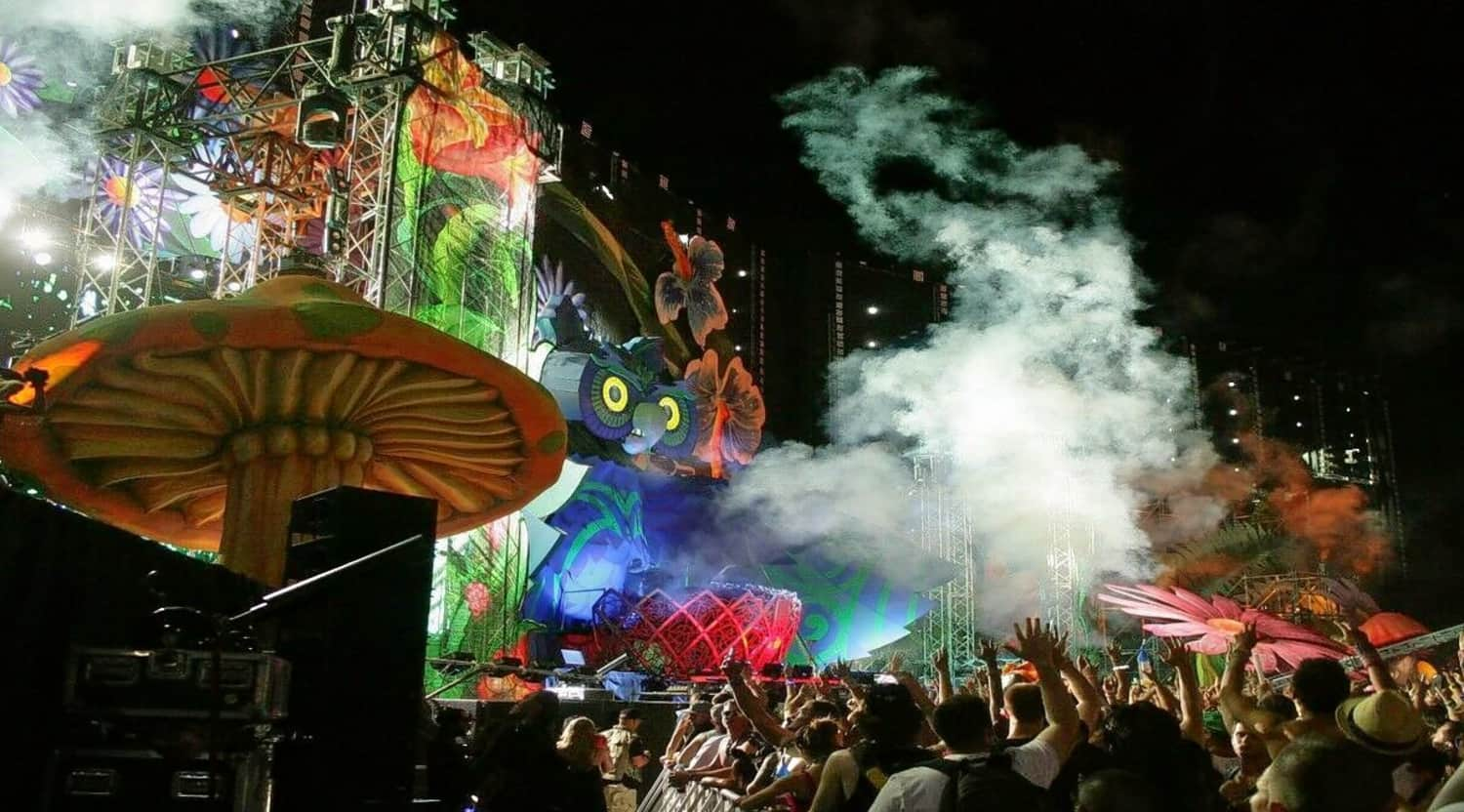 Alamy
Electric Daisy Carnival Tickets
Electric Daisy Carnival (EDC) Concert Tickets
Get your pacifiers and your glowsticks, rave culture is heading to a venue near you! A celebration of electronic music ranging from house to dubstep, this festival has grown into a huge international entertainment extravaganza. Not only do fans experience some of the most renowned dance music talent out there but there's also costumed performers, carnival rides and fantastic art. Open your mind and let your imagination run wild while you dance yourself silly at the EDC. Check out StubHub and grab your concert tickets for one of the greatest electronic multidimensional experiences out there!
Electric Daisy Carnival (EDC) Tickets
Unique, eclectic, and electric, this wildly popular festival takes place in various locations throughout the United States as well as a few global hot spots. California, Texas, Chicago, Las Vegas, Puerto Rico, to just name a few, are some the cities that have hosted this spectacular event in the past. The world's top musical and artistic talents deliver the full Electric Daisy Carnival to festival goers everywhere. Now the biggest electronic musical festival outside of Europe, tickets for this amazing multi-day experience are always in high demand. Don't wait on this one, they won't last long!
Electric Daisy Carnival (EDC) Electronic Music Tickets
Put away your Moog and turn off Ableton, some great electronic artists are heading towards your area soon! The Electric Daisy Carnival showcases some of the hottest new artists to break out of the genre of electronica. Whether you're interested in drum'n'bass, house, trance, or dubstep, there are plenty of artists to see to keep you dancing all night long! Electronica has become extremely popular in the last few years, and the Electric Daisy Carnival is the "Woodstock" of electronic music. Don't miss this opportunity to hear your favorite beats thumped out right before you on stage, hurry and pick up your tickets to attend the Electric Daisy Carnival and attend a show that you'll be talking about for years to come! If "womp, womp, womp" has any significance to you, this is the show for you! Get your tickets with StubHub today!
Electric Daisy Carnival (EDC) Tour Dates
The Electric Daisy Carnival is ready to blow your mind with it's out of this world full scale carnival vibe and top notch entertainment. Where else in the world can you tell your friends to meet you at the giant electronic octopus? As the best of the best in DJ's spin their exploding dance music and the world's coolest performing artists entertain and delight, it's the deal of the century for fans!
Electric Daisy Festival (EDC) Concert Tickets
Just a little planning is all it takes to join in the party of a lifetime. This is a very popular event and no matter what city you decide to head to for shows, tickets are guaranteed to be in high demand! Not to worry though, StubHub has all your dance music tickets ready and waiting. Be sure to take a look and secure your spot for you and your fellow music fans and get ready for a great weekend!
Back to Top
Epic events and incredible deals straight to your inbox.