There aren't any Events on the horizon right now.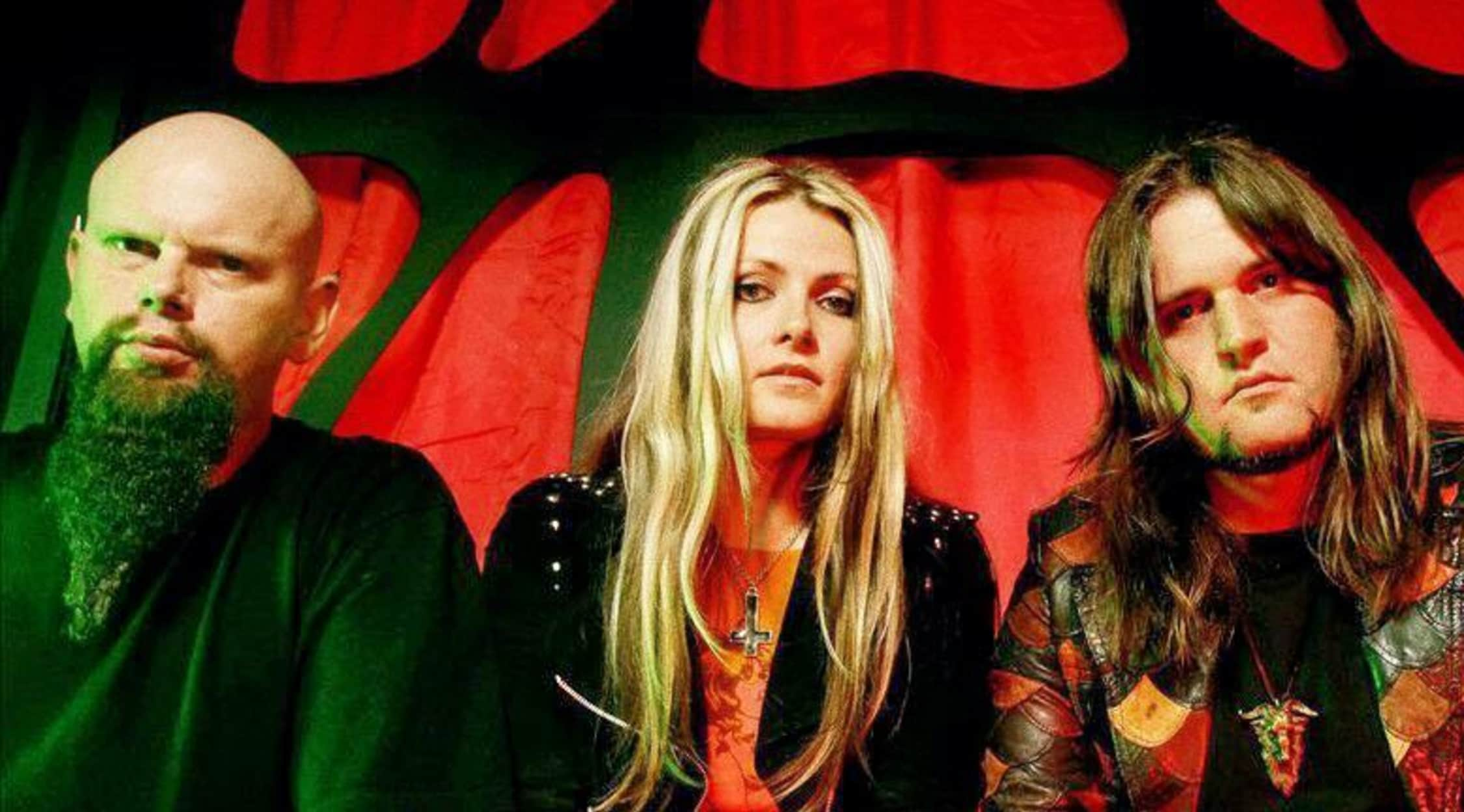 Rovi
Electric Wizard Tickets
Electric Wizard Concert Schedule
Sweden thought they had the market cornered on black metal, but they forgot years of English dark ages and mythology that summoned these miscreants called Electric Wizard and their brand of dropped tuned, slow death knell dirge of pure sludge and black metal! Opportunities like this only happen in prophecy after years of festering and magical focus don't be the one to miss out on the seance of the century as Electric Wizard comes riding through the U.S. bringing forth all that is unholy and dark! Get your tickets today at the only place in either plane of existence to have your key to the gateway, Stubhub.com!
About Electric Wizard
Black Sabbath had no clue what they would birth when they created the first cry of Doom Metal. They're early attempts would capture and hypnotize generations of metal fans over as a select few became obsessed with the heavy despair driven sound of songs like "Black Sabbath," and "Electric Funeral." Enter metal fan Jus Oborn. Hypnotized by Sabbath's early work, Jus Oborn fell in love with metal and especially the stoner style heavy sound Sabbath had made in the onset of their musical career. Coming from Wimborne in Dorset England, Electric Wizard would form from Jus Oborn and friends love of the Occult, witchcraft, smoking weed, and heavy metal. In an ode to the band that peaked their interests, Electric Wizard wanted to create metal that focused solely on black magic, drugs, and the Occult; the creation of which would be totally new but feel like an old familiar band you discovered in your local record shop. At the onset of their career, Electric Wizard would see a number of lineup changes as most underground artists are likely to have in finding the right people to collaborate with. Before Electric Wizard was known as Electric Wizard, Jus Oborn had a band called Lord of Putrefaction, which after Adam Richardson left became Thy Grief Eternal then shortened to Eternal when James Evans left and finally Electric Wizard when Gavin Gillingham left. These early years would produce a slew of mixtapes and singles that would ultimately shape Electric Wizard's sound and style as Jus Oborn finally cemented a steady lineup of musicians to collaborate with and in later years create an album called "Pre-Electric Wizard 1989-1994."
The early years behind them, Electric Wizard would be known officially as Jus Oborn on guitar and vocals, Tim Bagshaw on bass, and Mark Greening on drums and to many fans; however, the heart of Electric Wizard. This original lineup would see the band's signing to "Rise Above Records" and the creation of their self-titled debut album as well as their most beloved album "Dopethrone." As success built the band set out on their first North American tour which would ultimately rip the band apart as creative differences and the road escalated petty problems and ego trips. Rumors of the brands break up proved to be true after coming home to England as both Bagshaw and Greening left the band following a small UK tour. The core groups falling out left some bitterness to others in the group as Oborn was quoted in regards to Justin Greaves leaving as well; who took over drumming for Greening, "We fell out big time with that loser. You know, I would piss on his grave." The lineup would again be in limbo until Liz Buckingham and Clayton Burgess rounded out the trio with Simon Poole on drums. Liz Buckingham would prove to be the most pivotal part of the new lineup as both Oborn's and Buckingham's writing styles proved to be similar and as Oborn has stated, "Liz was the most important element...because Tim had left the band and we were writing partners so to speak. So when Liz came aboard we were writing partners again. Our styles were very similar." Solidifying the new lineup Electric Wizard began to produce new work but found legal trouble with their old record company, "Rise Above Records" as the companies lawyers would not allow them to release material under their name or any of the new material they had created as Electric Wizard. Fighting back the band created their own record company "Witchfinder Records" which allowed them to release the new material without Rise Above getting involved.
Previous Hits
An appetite for destruction breeds a library of immense musicology and to break down all would be far too long; some of Electric Wizard's must acclaimed and illustrious albums are: "Dopethrone," considered their magnum opus, "Let Us Prey," "Come my Fanatics…" and "Witchcult Today." Songs ranging from five to ten minutes, as well as subject matter, have kept the band from producing hits that would be known through commercial means such as radio or television but good art always finds and audience.
Trivia
The band's name "Electric Wizard" comes from the combination of Black Sabbath songs "Electric Funeral" and "The Wizard."
The bands primary focus in music are The Occult, Witchcraft, and Weed.
Electric Wizard's largest concert to date has been on October 30th 2014 at club Ritz in Manchester England at 1500 capacity.
The Electric Wizard Concert Experience
From the deepest darkest parts of the human psyche comes the screeching distorted wail of drop tuned guitars and the heaviest drums this dimension has seen! Be consumed by the despair and paranoia as Electric Wizard casts their spell over you in the biggest ceremony of dark magic the world has ever seen! Was it all a dream? A nightmare? Or some where in between? Give up to the feral night as the heaviest doom metal band pulls everyone down like a diving bell into the fathomless void of the endless abyss.
Back to Top