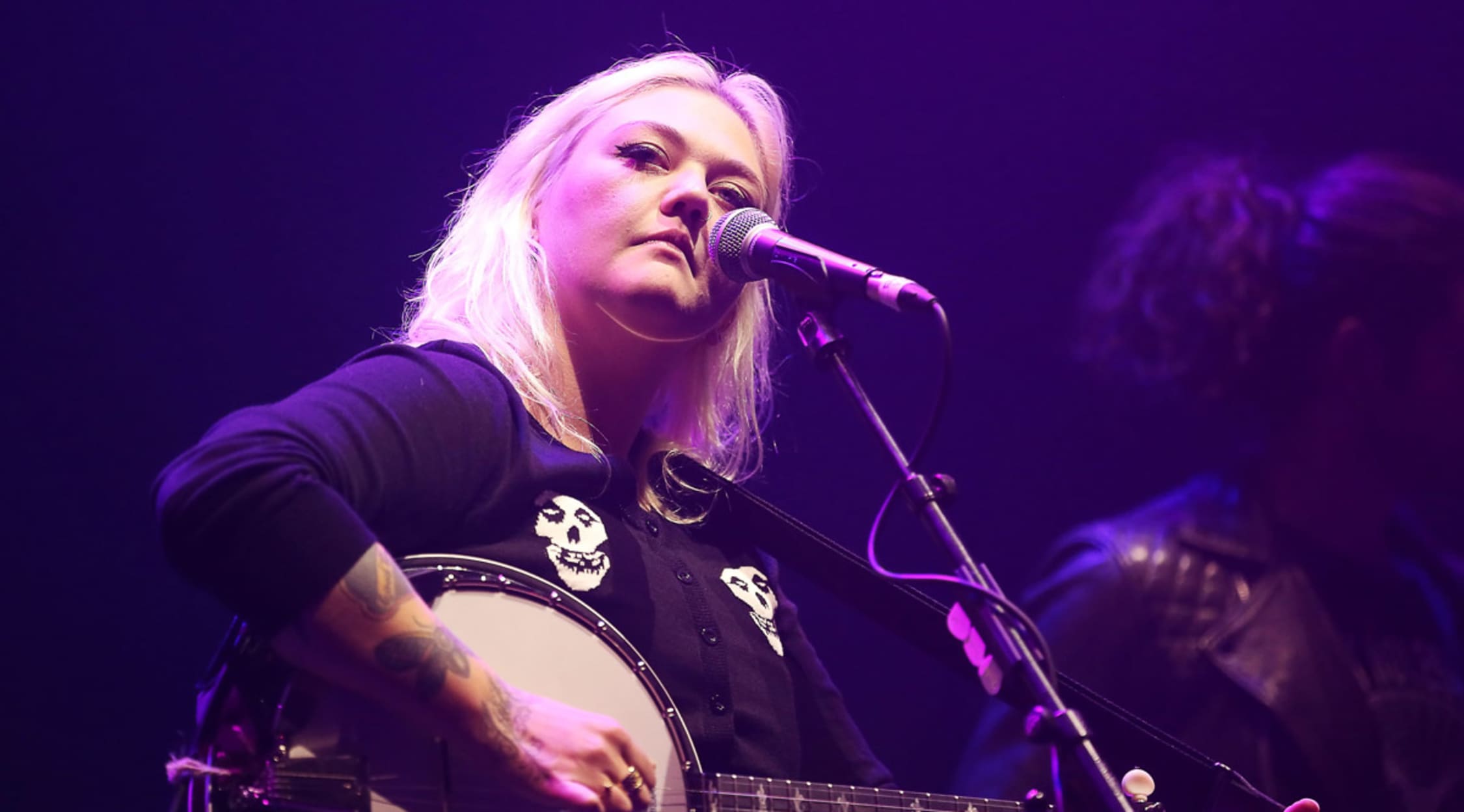 Alamy
Elle King Tickets
Elle King Tickets
The daughter of former model London King and actor/comedian Rob Schneider, formerly of Saturday Night Live, Elle King seemed almost born for stardom. With talent to spare, her debut EP, The Elle King EP, contained a song titled "Playing for Keeps" that is now the theme song of a VH1 TV series called Mob Wives Chicago. Her first album, Love Stuff, featured the song called "Ex's & Oh's," which yielded a Top 10 single in the US and two Grammy nominations. She's shared the stage with artists like the Dixie Chicks, Miranda Lambert, Modest Mouse, Michael Kiwanuka, James Bay, Dry the River, Ed Sheeran, Dropkick Murphys, Train, Of Monsters and Men and Dashboard Confessional. Her two big concert tours as a headliner were the Love Stuff Tour in 2015 and 2016 and her current tour, the Shake the Spirit Tour.
Queen King
Born Tanner Elle Schneider, Elle King says she decided to pursue a career in music at the age of nine when her stepfather gave her an album by the Donnas, a hard-rock band comprised of all women. At 13, she began learning the guitar, and at 16, she began using a fake ID to get into local New York City nightclubs to perform. She also busked around the city for practice. Elle King then moved to Philadelphia to attend the University of the Arts. While her studies concentrated on film and painting, she was inspired by a performance where a banjo played prominently to begin experimenting with composing songs on the banjo. It was her decision to explore the banjo combined with her uniquely powerful blues voice that gives her music the unique sound that's helped make her such a distinctive crossover figure in music today. In addition to making music, Elle King has also dabbled in acting, appearing in the films titled Deuce Bigalow: Male Gigolo, The Benchwarmers, Wild Cherry and One Tree Hill. She has also played herself in the documentary called The Last Playlist.
Where can I buy Elle King tickets?
Get all your Elle King tickets at stubhub.com or over at the StubHub mobile app. Either way, your purchases are secured with StubHub's FanProtect guarantee.
What can I expect from Elle King?
The music you'll hear at an Elle King show is a blend of blues rock, Americana, alternative country and straight-ahead rock and roll. Her powerful voice contains elements of soul, country, blues and rock. In addition to singing at her shows, Elle King also plays the guitar, banjo and bass.
What songs might I hear in an Elle King setlist?
When you see Elle King live, you'll almost surely hear her hit singles called "Good Girls," "America's Sweetheart," "Under the Influence" and "Different for Girls."
Where can I see an Elle King show?
Elle King's Shake the Spirit tour is possibly coming to a city near you with dates at places like the Riverbend Music Theater in Cincinnati, Ohio, St. Joseph's Health Amphitheater at Lakeview in Syracuse, N.Y., the Ascend Amphitheater in Nashville, Tenn., the Alaska State Fair Borealis Theatre in Palmer, Ala., and the North Island Credit Union Amphitheater in Chula Vista, Calif.
Who are Elle King's influences?
As you'll hear in Elle King's live guitar playing, when she was first learning to play, she studied great musicians like Johnny Cash, Aretha Franklin, Etta James, Otis Redding, the Yeah Yeah Yeahs, AC/DC and Al Green. The country-bluegrass stylings of Earl Scruggs and Hank Williams are evident in her banjo skills. Some of Elle King's vocal influences include Amy Winehouse and Adele. Her rock edge is, in part, influenced by The White Stripes and The Donnas.
What other artists are similar to Elle King?
If you like Elle King, then you might also love Gin Wigmore, Hailey Knox, Meghan Trainor, Nikki Lane and Ed Sheeran.
Back to Top