There aren't any Events on the horizon right now.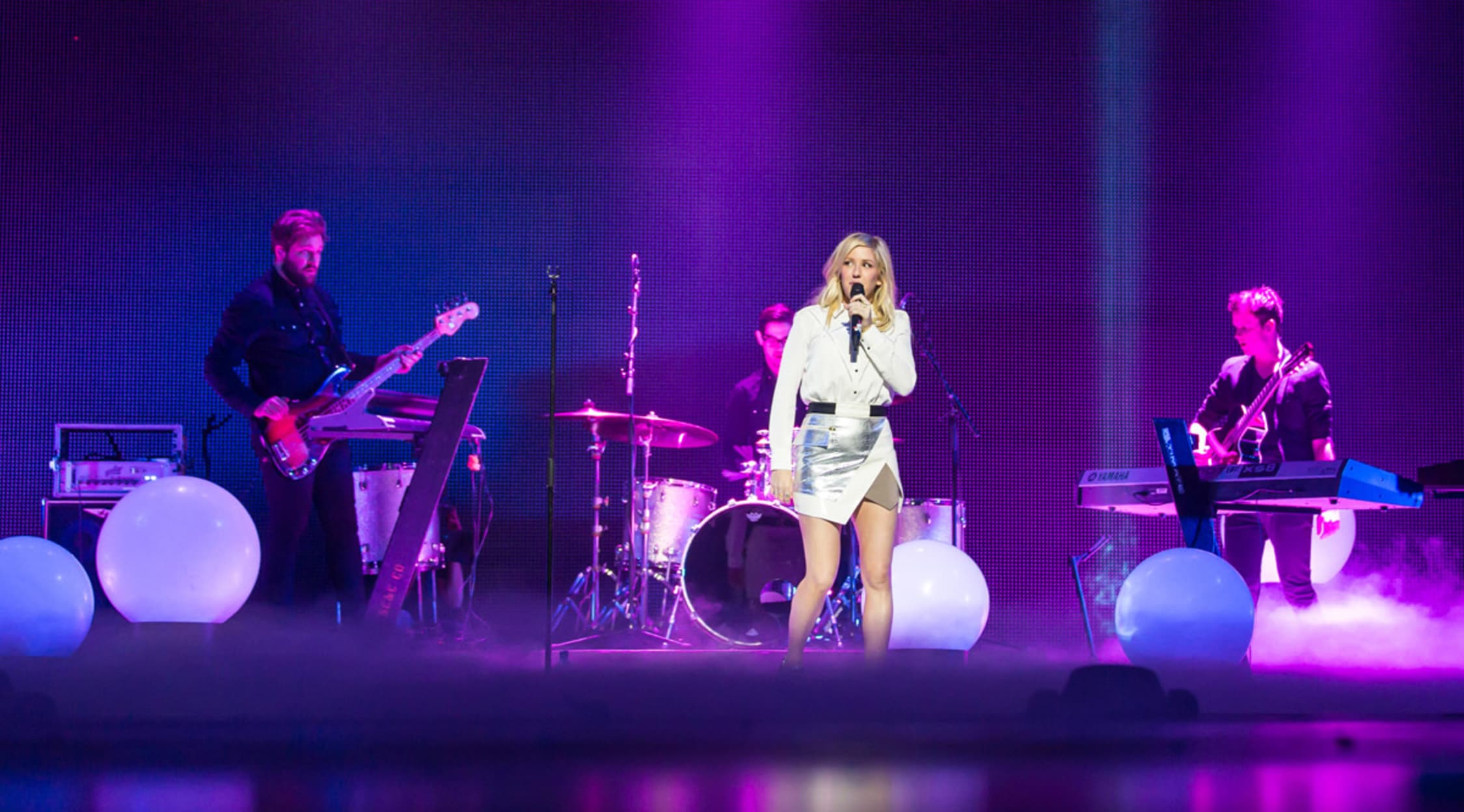 Alamy
Ellie Goulding Tickets
Ellie Goulding Tour Dates

Ellie Goulding delivers one of the most ebullient and ethereal singer-songwriter performances among touring pop singers. Here quick rise in popularity has led to headlining tours at some of the world's biggest arenas and festivals.

About Ellie Goulding
Ellie Goulding caught the mainstream public's attention with her 2010 singles "Guns and Horses" and "Starry Eyed". This British vocalist rapidly climbed to chart-topping success with her irresistible electronic pop style. Though she began her career writing folk-inspired songs, she eventually developed an electronic-inflected sound, drawing from atmospheric synth pop and dance music. With her distinctive soprano trill and talent for crafting hooky but emotionally integral tunes, Goulding, like her forerunners Imogen Heap and Kate Bush, comes to the fore of modern mainstream and independent-minded, arty music.
Originally from Hereford in England, Goulding later relocated to the east coast of the country to join University of Kent's drama program. She had acquired a passion for folk as a teen, and her college days also introduced her to electronic music. She studied for two years, then put her studies on hold to relocate to London. There, Goulding pursued a singer-songwriter career, befriending such producers as Frankmusik and Starsmith, who brought a twist of electro-pop to her songs.

In 2009, she started developing a fan base online, where early cuts such as a rendition of "Black & Gold" by Sam Sparro and her original "Starry Eyed" were uploaded to leading music blogs like Discodust. She soon widened her audience to print media critics, earning acclaim from such mainstream publications as The Guardian.

At the tail-end of 2009, the Goulding snagged the No. 1 spot in the BBC critics poll Sound of 2010. That March, she capitalized on this momentum with the release of Lights, a glittering album debut that scattered Goulding's fluttering vocals across a soundscape of synthesized and acoustic instruments. Lights was a No. 1 album in the U.K. and generated the Top Five hit "Starry Eyed," which also charted highly in New Zealand and Ireland. Later in the year, the set was re-issued under the title Bright Lights and included seven new songs, including a rendition of "Your Song" by Elton John, which rose to number two.
In 2014, she guested on the Top 10 UK single by Calvin Harris, "Outside" and she once again cracked the UK's Top 10 with her single "Beating Heart," which appeared on the Divergent soundtrack. "Love Me Like You Do," another soundtrack single, was featured in the 2015 film Fifty Shades of Grey. Also that year, she issued Delirium, her third studio set, which featured collaborators Greg Kurstin, Max Martin, and others.

Ellie Goulding Trivia
In April of 2011, Ellie Goulding performed her cover of Elton John's "Your Song" at Prince William and Catherine Middleton's wedding reception.
Back to Top