There aren't any Events on the horizon right now.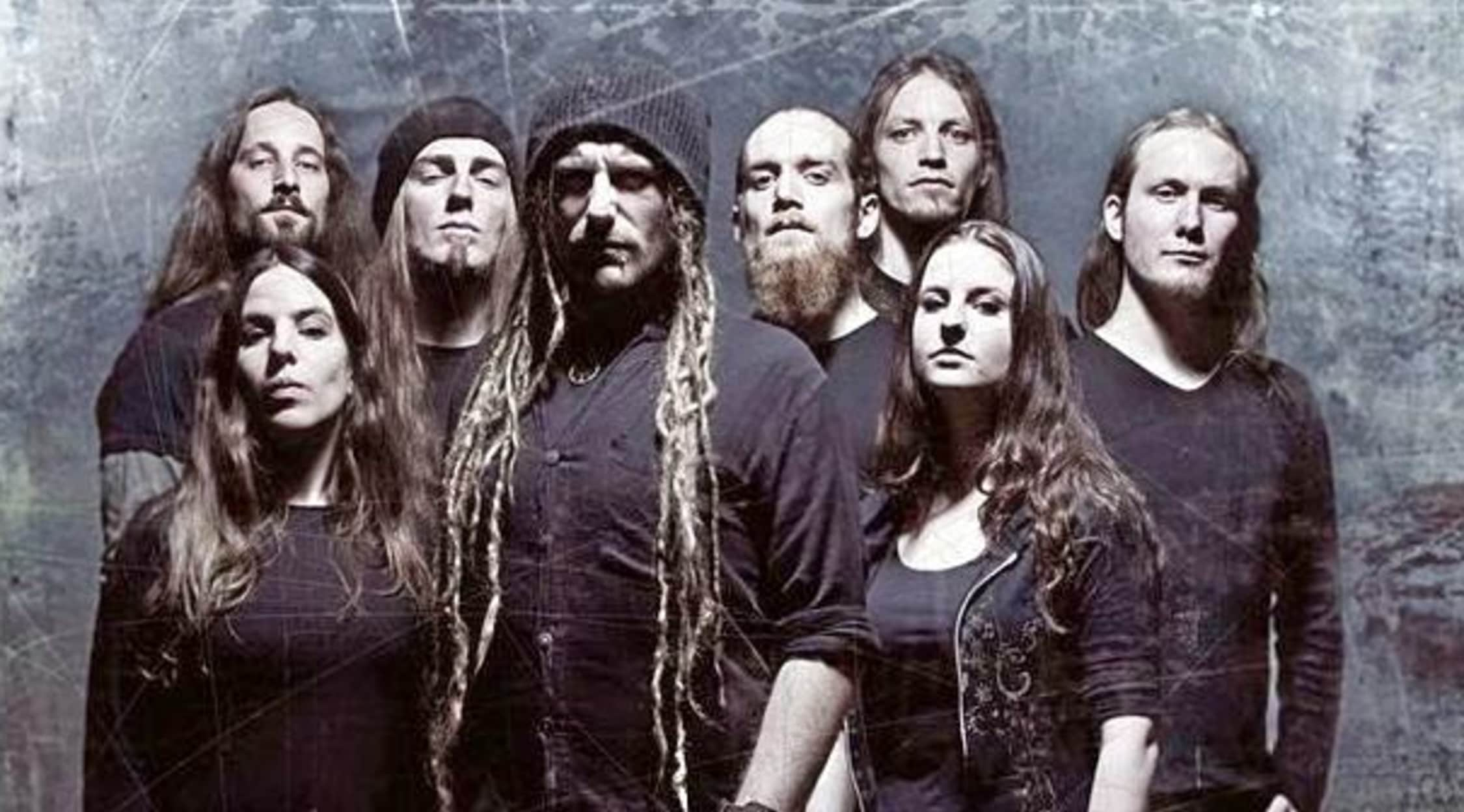 Rovi
Eluveitie Tickets
Eluveitie On Tour
Some flutes, pipes, a bit of traditional tribesman sound amidst the thrashing hardcore beats, its folk metal at its best when you take in a tune or two from the Swiss band Eluveitie! As a talented hardcore outfit with a passion for pagan folk sounds, these guys are at the top of their game when it comes to some of the best of the best in the genre. Lucky for all you fans of that Celtic, metal vibe, Eluveitie is on tour across the planet, revving up hardcore admirers everywhere with their unique and awesome groove. Your chance to experience one of the most beloved melodic death metal bands out there is just a click away. StubHub has all the information you need to check out Eluveitie's major guitar assaults and medieval thrash. As they rattle the death core music world with their insane energy and talents, a renowned band like this is a must see live and in person. Seats for an Eluveitie show are guaranteed to be snatched up as soon as they hit the market. They are the one and only band to see for the multitudes of metal fans. Don't delay, pick your tickets up while you still can!
Get Your Medieval Metal On With Eluveitie
Should you be fortunate enough to snag a few tickets for one of Eluveitie's live shows, you'll most likely find yourself in that mosh pit somewhere between the legions of devoted followers and crops of up and coming folk metal fans as well. Some serious blow out your speaker sounds in addition to melodic female vocals and too many traditional folk instruments to list, have given the band a reputation as one of the coolest most unique metal groups you will ever see live. Hailing from Switzerland, Eluveitie first got together in 2002 and have released 6 well received albums to date. They've garnered not only the praise from critics but the Metal Hammer"Up and Coming 2010 Award" as well as the "Swiss Music Awards' Best Live Act 2014". You'll feel the anticipation and great energy of the fans long before Eluveitie starts the show! You can bet the masses of folk and deathcore metal crowds know they are in for one heck of a ride when these guys jump on stage. Get ready for some of the most awesome songs you'll ever bang your head along to, just stay tuned to StubHub where you can always find the most current ticket and venue information available so you can be sure to see these guys in person.
Fact or Folklore - Eluveitie Trivia
With a sound as vast as Eluveitie's you can imagine that quite a few musicians would need to be on hand for live shows. The band has no less than eight official members. Included in the lineup is a bagpipe player, violin player, a musician on the hurdy gurdy and a host of guest artists that join them on occasion to strum the harp or mandolin in addition to an array of other lesser known instruments. Although the band has seen its share of rotating members over the years yet their original sound just keeps getting better and better with each album they release. If you're ready for a truly one of a kind metal experience, you need to see Eluveitie live and in action!
Don't Miss Out on Some Amazing Folk Metal
The kings of modern folk metal, Eluveitie, is one of the best outfits out there in the realm of Celtic beats and good thrash. They're a group with a worldwide fan-base that is second to none and have beenconsistently cranking out the hits for over a decade. Folk metal music doesn't get any better when these guys take over the stage. Check out Eluveitie live and you'll have the chance to tell all your friends you saw an amazing group with more interesting instruments than you can even name. If the combo of a bit of folkish tunes and pounding drums is something you're looking for, then this will be your all time favorite concert memory!
Eluveitie - One of a Kind Live Experience
The Eluveitie fans keep multiplying by the minute with each amazing, slamming show and unforgettable set they play! If you think you want to see what all the buzz is about when they head your way, act fast. Seats will be hard to come by as metal music lovers and anyone in for a killer concert line up to see these talented musicians in action at every stop.
Now is the time to let StubHub get you into a concert with some sweet ticket deals and seat selections, not to mention all the information you'll ever need from venues to maps to tour dates. Your awesome musical adventure is waiting for you at StubHub, but it won't be available forever when it comes to a favorite band like this. StubHub isone stop shopping for all your entertainment needs, take a look and get ready for to rock out with the best of them.
Back to Top