There aren't any Events on the horizon right now.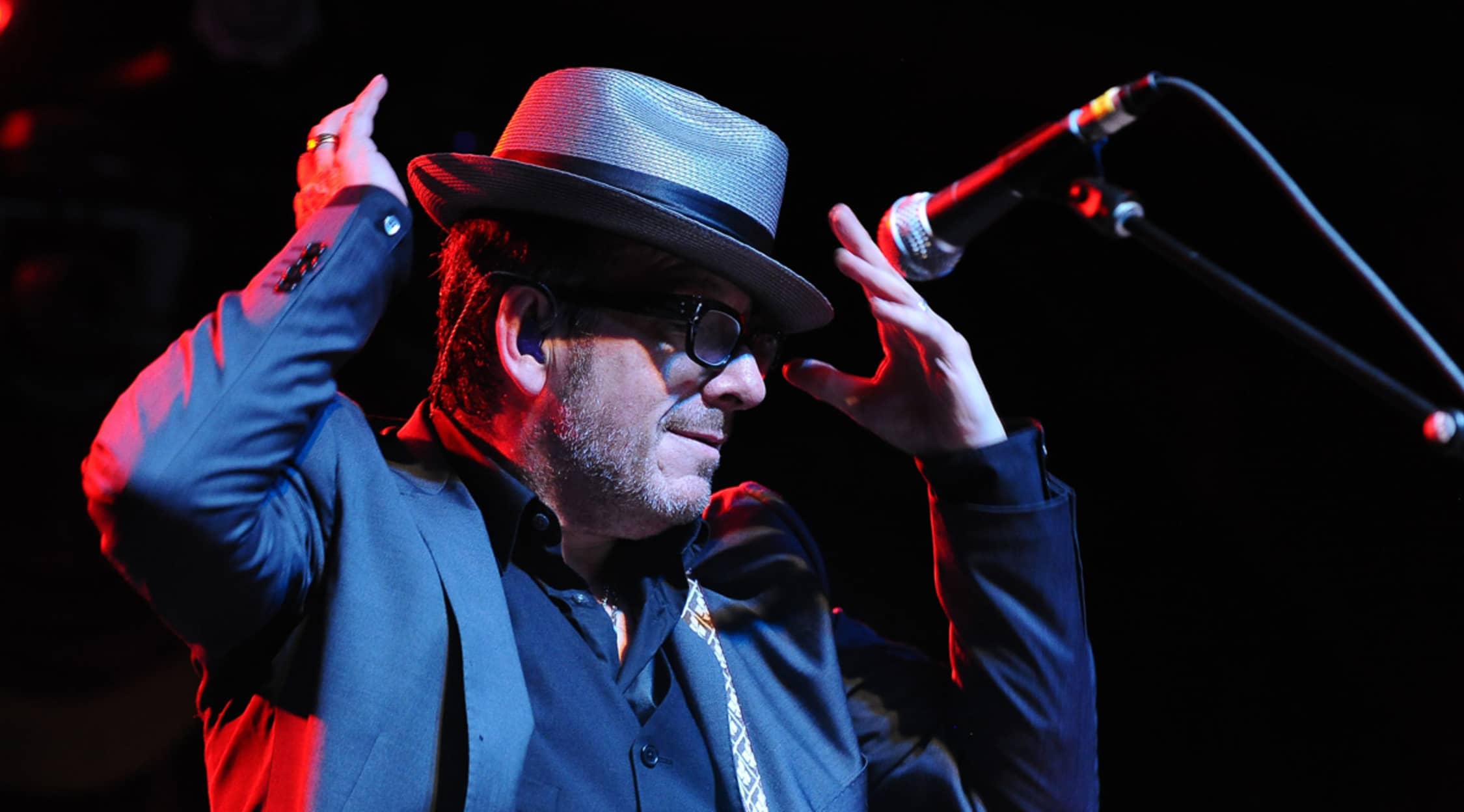 Alamy
Elvis Costello Tickets
Elvis Costello Tickets
With his first three albums listed on Rolling Stone Magazine's list of the 500 Greatest Albums of All Time, Elvis Costello was a legend almost from the start. Born Declan Patrick MacManus in London, England, on Aug. 25, 1954, he started on his path to musical superstardom by playing in the early '70s in London's pub scene. Later, he became a part of the British new wave and punk rock movement's first wave. In 1977, he released his first album, My Aim is True, to critical acclaim, shortly thereafter forming his first backup band, The Attractions, with whom he recorded and toured for almost a decade. With The Attractions, Elvis Costello was inducted into the Rock and Roll Hall of Fame. Elvis Costello's new backup band that performs with him today, The Imposters, formed in the late '90s.
Look Now, it's Elvis Costello!
A man of many nicknames, you may know him as The Imposter, Little Hands of Concrete, Napoleon Dynamite, Howard Coward and Mac Manus. Rolling Stone Magazine knows him as the 80th Greatest Artist of All Time. Over the years, he's used his platform as a musical superstar to advance numerous humanitarian causes. He's also written several essays and opinion pieces for Vanity Fair.
Where can I buy Elvis Costello tickets?
Buy your Elvis Costello tickets at StubHub.
What can I expect from Elvis Costello?
Described by one critic as an encyclopedia of pop, Elvis Costello's style is intelligent and complex. His lyrics incorporate a great deal of wordplay and a large vocabulary. His music draws from an eclectic array of musical styles.
What is an Elvis Costello setlist like?
At any Elvis Costello concert, you're likely to hear many of his top hits from over the years, including "Less Than Zero," "Watching the Detectives," "Allison," "Pump It Up," "The Other Side of Summer," "Good Year for the Roses," "High Fidelity," "Sweet Dreams," "Green Shirt," "Veronica" and "(I Don't Want to Go to) Chelsea." You may also hear a selection of the songs he composed for movie soundtracks like "God Give Me Strength" with Burt Bacharach from Grace of My Heart and "The Scarlet Tide" with T-Bone Burnett for Cold Mountain, which was nominated for an Oscar and a Grammy.
How many Grammy Awards has Elvis Costello won?
Elvis Costello has been nominated for 14 Grammy Awards and won one for Best Pop Collaboration with Vocals in 1998 for "I Still Have That Other Girl" with Burt Bacharach. He was also nominated for two Grammy Awards as a member of Elvis Costello and the Imposters but did not win either.
Where can I see the Elvis Costello tour?
There's more than one way to see Elvis Costello live throughout the US. The Elvis Costello & the Imposters tour is playing at venues like Soundstage at Graceland in Memphis, Tenn., Taft Theatre in Cincinnati, The Orpheum Theater in Madison, Wisc., and the Miller High Life Theatre in Milwaukee, Wisc. Elvis Costello & the Imposters is also co-headlining shows with Blondie at venues like Mohegan Sun Arena in Uncasville, Conn., Rockland Trust Bank Pavilion in Boston, The Anthem in Washington, D.C., and Pearl Theater at Palm Casino Resort in Las Vegas.
Who are Elvis Costello's influences?
While Elvis Costello has been an influence on numerous major musical artists, he was also influenced by many others, as you can tell when listening to him perform live. Those include David Ackles, Mose Allison, The Animals, Burt Bacharach, The Band, Charles Brown, The Byrds, James Carr, DR Feelgood, The Damned, Bob Dylan, Georgie Fame, The Flying Burrito Brothers, Buddy Holly, George Jones, Grateful Dead, Jerome Kern, The Kinks, John Lennon, J.B. Lenoir, Randy Newman, Roy Orbison, Grant Parsons, Cole Porter, Elvis Presley, Otis Redding, The Rolling Stones, Sam & Dave, Van Morrison, Tom Waits and Warren Zevon.
Back to Top
Epic events and incredible deals straight to your inbox.