There aren't any Events on the horizon right now.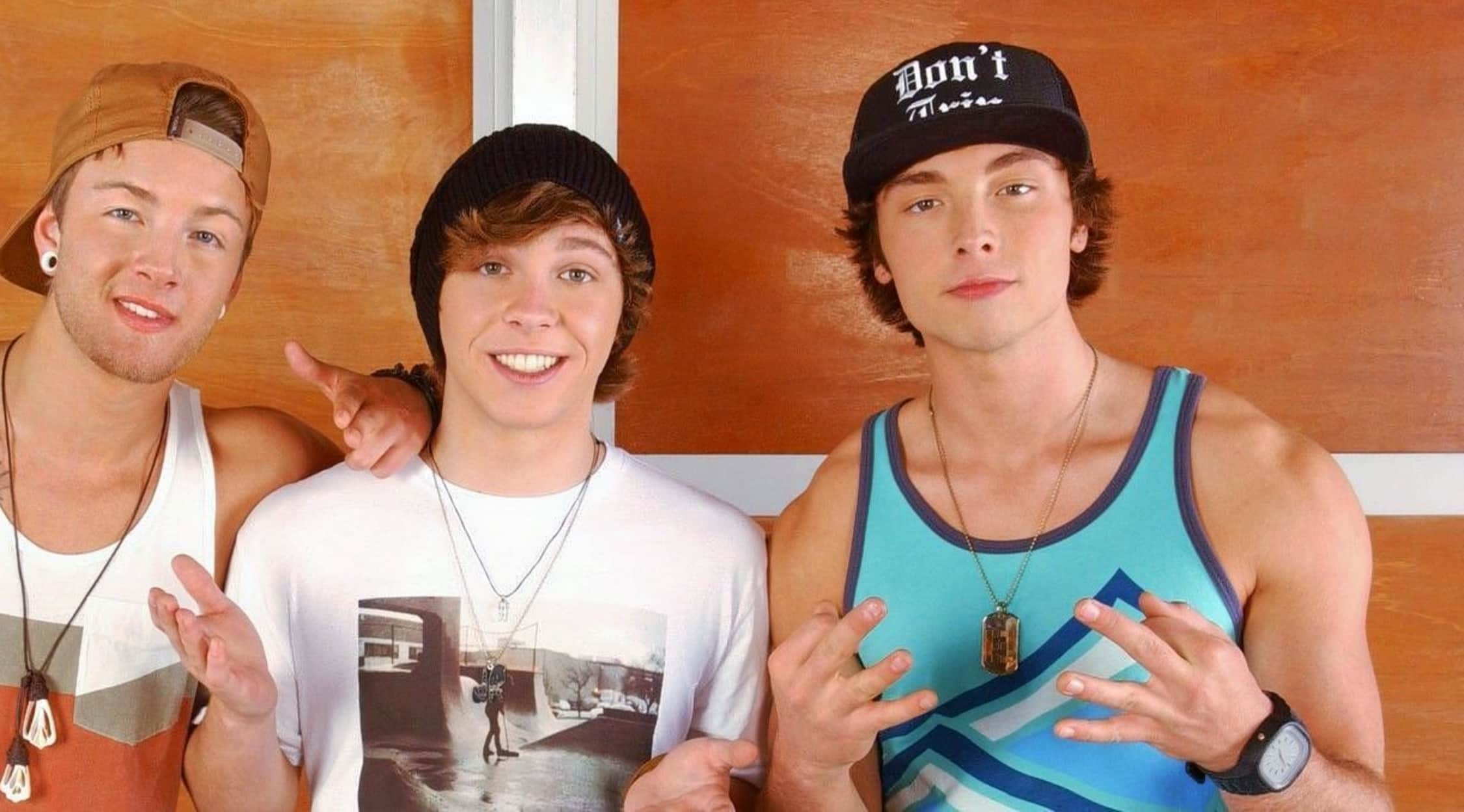 Rovi
Emblem3 Tickets
Emblem3 Concert Schedule
Since rising to fame on The X Factor a few years ago, Emblem3 has become one of the most popular bands in the reggae pop scene. This talented trio has cranked out catchy tracks like "Chloe (You're the One I Want)" and "3000 Miles," and they are just getting started. As Emblem3 releases more hit reggae pop tunes, you can bet that their fame will continue spreading around the world. With their energetic performances and their insanely catchy tunes, Emblem3 is well on their way to becoming one of the biggest sensations in mainstream pop, and you could experience the thrill of a live Emblem3 show this year by purchasing your tickets here on StubHub today!
Emblem3's highly anticipated 2016 tour kicks off this May, and their rabid fans are already clamoring for tickets. Emblem3 has shows scheduled in cities like Minneapolis, Detroit, Louisville, Saint Louis, Chicago, Indianapolis, Montreal, Toronto, Boston, New York, Atlanta, Orlando, Dallas, Denver, Seattle, San Francisco, Los Angeles, Philadelphia and more! With so many shows scheduled all over the US and Canada this spring and summer, Emblem3 is sure to be one of the most talked about touring acts in the modern pop world. Make sure that you have your tickets to an upcoming Emblem3 show in your area so that you can join in on the fun—hurry and grab your Emblem3 tickets here on StubHub today!
Emblem3 Background
Emblem3 is a reggae pop trio composed of Drew Chadwick and brothers Keaton and Wesley Stromberg. Drew and Wesley began collaborating on music together when they were just middle school students in Sequim, Washington, and their passion for creating music continued to grow with each passing year. When Drew moved to Huntington Beach, California, the Stromberg brothers packed up and moved to Huntington Beach as well so that they could pursue a career in music. The trio settled on the name Emblem3 and began performing at local music venues, including several iconic venues on the Sunset Strip. In 2012, Emblem3 auditioned for the television talent competition The X Factor, and they continued to impress the audience and the judges week after week. While on The X Factor, Emblem3 performed cover versions of songs like "My Girl" by The Temptations and "What Makes You Beautiful" by One Direction. Emblem3 quickly became one of the audience favorites on the show, and the trio ended up placing fourth in the season.
Following their success on The X Factor, Emblem3 hit the studio to record their debut album, Nothing to Lose, which was released in 2013. The album's success earned Emblem3 an opening slot on Selena Gomez's tour, and it also helped establish them as one of the best new bands in the mainstream pop scene. Over the past several years, Emblem3 has continued rocketing toward stardom, and you can bet that they will soon be one of the biggest names in the mainstream music realm. If you want to catch Emblem3 in concert before the opportunity passes you by, here is your chance—act fast and lock down your Emblem3 tickets here on StubHub as soon as possible! These highly anticipated Emblem3 shows are bound to sell out fast, so don't waste another minute before securing your tickets on StubHub!
Greatest Hits
In June 2013, Emblem3 released their debut album, Nothing to Lose, which peaked at number seven on the US Billboard chart and at number eight on the Canadian music chart. Some of the trio's hottest tracks include catchy reggae pop songs like "3000 Miles," "Chloe," "Forever Together," "Sunset Blvd," "Just For One Day," "Girl Next Door," "XO," "I Love LA," "Jaiden," "Don't Know Her Name," "Teenage Kings," and "Love Will Be There." It's been just a few short years since Emblem3 first emerged onto the mainstream pop scene, and it's safe to say that this talented trio is well on its way to becoming an unstoppable force in pop. So come check out Emblem3 in concert before they start selling out major stadiums and music venues—hurry and purchase your Emblem3 concert tickets here on StubHub as soon as possible! This is definitely one fun-filled pop concert you won't want to miss!
Trivia
In 2013, Emblem3 took home the Teen Choice Award for Breakout Group of the year.
The Experience
As one of the most exciting new bands in the pop world, Emblem3 continues to amass new fans every time they take the stage. With their infectious reggae pop tunes and their wildly entertaining live performances, Emblem3 is well on its way to becoming one of the biggest sensations in mainstream music. Now you have the chance to see these talented artists live in concert, and it's a concert event that you shouldn't miss! So act fast and grab your Emblem3 concert tickets on StubHub before this awesome opportunity slips through your fingers!
Back to Top