There aren't any Events on the horizon right now.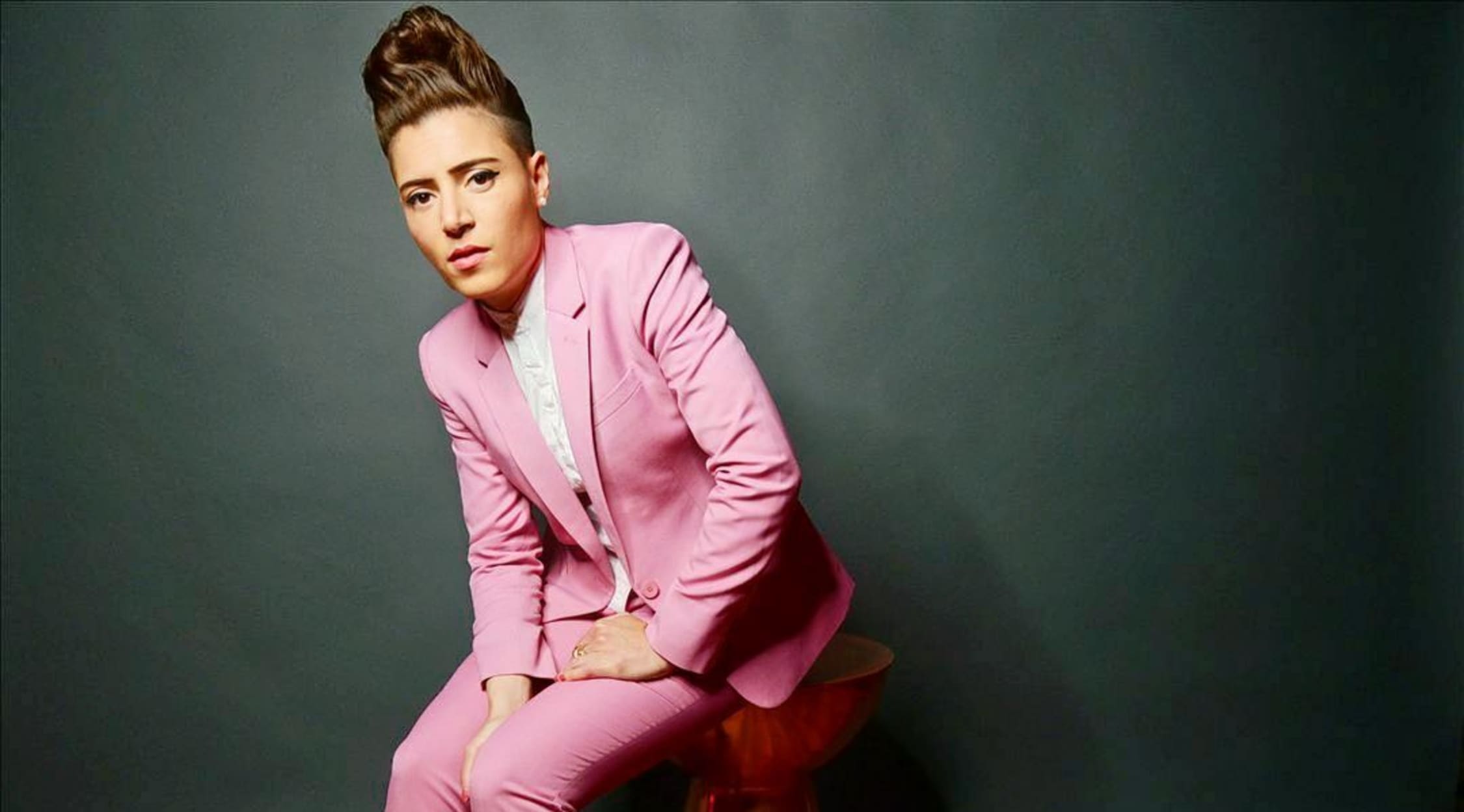 Rovi
Emily King Tickets
Emily King – The 2016 Tour
Emily King is hot off the release of her highly-anticipated sophomore album, 2015's The Switch. She will be bringing this new material as well as her previous hits to iconic stages all over the United States, including The Crocodile in Seattle, The Doug Fir Lounge in Portland, The New Parish in Oakland, and more! Most in her element in front of a crowd of enthusiastic and discerning fans, Emily King is guaranteed to bring a thrilling and accessible show that you will not soon forget. Tickets are going fast, so don't wait – get yours today!
About Emily King
Born in New York City on July 10, 1985, Emily King is a Grammy-nominated singer and songwriter. She began her musical career in 2004, and she released her album debut East Side Story three years later in August of 2007. In December of that year, King received a Grammy nomination for Best Contemporary R&B Album.
King grew up on the Lower East Side of New York in a small apartment. When she was 16, King left high school after completing her GED and embarked on her music career. She started playing gigs in clubs and restaurants around New York City, including The Bitter End and CBGB. In 2004, King caught the ear of producer Chucky Thompson (Hitman), who introduced her to the legendary music magnate Clive Davis. King was subsequently signed to J Records/Sony Music.
After landing her first record deal, King's album debut East Side Story was released three years later in August of 2007. It would be nominated for Best Contemporary R&B Album at the Grammy Awards. Around this time, King toured with Floetry and John Legend. She also opened for a number of artists, including Erykah Badu, Chaka Khan, Alicia Keys, and Nas. After parting ways with J Records in 2008, King transitioned to a fully independent career. She recorded Seven, her follow-up EP, in her own home and self-released it in July of 2011. In October, Maroon 5 invited her to be their opening act on their Scandinavian and European tour late in 2011.
In May of 2012, King won the Holly Prize, a Buddy Holly tribute award, from Songmasters and The Songwriters Hall of Fame in recognition of her deep commitment to songwriting and the original, great, and true qualities that her music shares with Holly's. That fall, Emeli Sande invited King to be her opening act for her U.K. tour, which went on to sell out shows in five cities, including London's Royal Albert Hall.
In 2013, King was featured in a duet with Jose James for the song "Heaven on the Ground" from Jose's album No Beginning No End. The following year, King was the opening act for Sara Bareilles on her Little Black Dress tour. In 2015, King headlined her own tour with stops in New Orleans, Chicago, and Toronto.
Previous Hits
Emily King's hit releases are her single "Walk in My Shoes" (2008) and her albums East Side Story (2009) and The Switch (2015).
East Side Story, Emily King's debut album, spans several genres with a breezy, light, pop sensibility. The album's production is contemporary, but the set evokes the organic textures of live instrumentation, resulting in a style that is at once modern and retro. King's balanced and interwoven genres are handled with equal grace as she tries out jazz, gospel, and old-school R&B alongside pop, reggae, and hip-hop. While this mix might look overly eclectic on paper, King's soulful vocals beautifully unify the medley. Those who like pop that is both accessible and stylistically diverse should definitely give East Side Story a listen.
Released in 2007, King's Grammy-nominated East Side Story seems a long time ago. She more than proved herself all those years ago, so why the long break before her sophomore album, The Switch? It's the familiar story of a record label's outlook being at odds with an artist's. In King's case, this conflict resulted in a complete loss of creative inertia, while fans were left to survive on scraps. An EP here and a guest performance with Taylor McFerrin there was all the music her listeners had. Despite the long wait, The Switch was more than worth it. It is a beautifully delivered and keenly constructed set, with enough pop and soul to appeal to the masses if King so desires. Throughout The Switch, King's vocals are in fine form – rising, falling, cooing, and whispering to create harmonies and backing vocals that radiate immediacy and warmth. The opening "Good Friend" is a feel-good, upbeat pop tune that sets the course for the following tracks. A strong guitar line, scattered angelic backing vocals, and King's charmingly down-to-earth lyrics intertwine to make a peach of a cut. The dramatic rise of "The Animals" reverberates throughout the rest of the album, as gentle melodies inexorably rise to a sweeping crescendo, adding a new dimension to the cuts on offer here. When King does lean away from the pop side of the soul spectrum, she brings a bumping, impish funk on tracks such as "The Switch" and "Sleepwalker". Both of these songs swing into a subdued two-step. There isn't enough funk there to raise a sweat, but that would be out of step with the rest of the album, which floats along on a bed of smooth production and smoother vocals. "Already There" features a gently-strummed guitar, some unquestionably cherubic vocals, and a fragile electro bridge section, all of which come together to leave a deep impression. These same vocal treasures come to the fore of the teasingly brief "Aya", a decidedly lush 80 seconds of vocal harmony.
Trivia
Emily King's parents, Kim Kalesti and Marion Cowings, were a vocal duo who toured and performed regularly, bringing Emily and her older brother with them on their travels.
The Emily King Concert Experience
Thoroughly appreciated by fans of pop, R&B, jazz, and everything in between, an Emily King concert is at once sophisticated and summery. King is a natural-born artist who has been steeped in music since her birth. With a catalog of songs that skillfully combines the accessibility of pop with the intrigue of niche genres, an Emily King show is as street-smart as it is smooth. Don't miss out on your chance to see Emily King hot off the release of her 2015 hit album, The Switch!
Back to Top
Epic events and incredible deals straight to your inbox.