There aren't any Events on the horizon right now.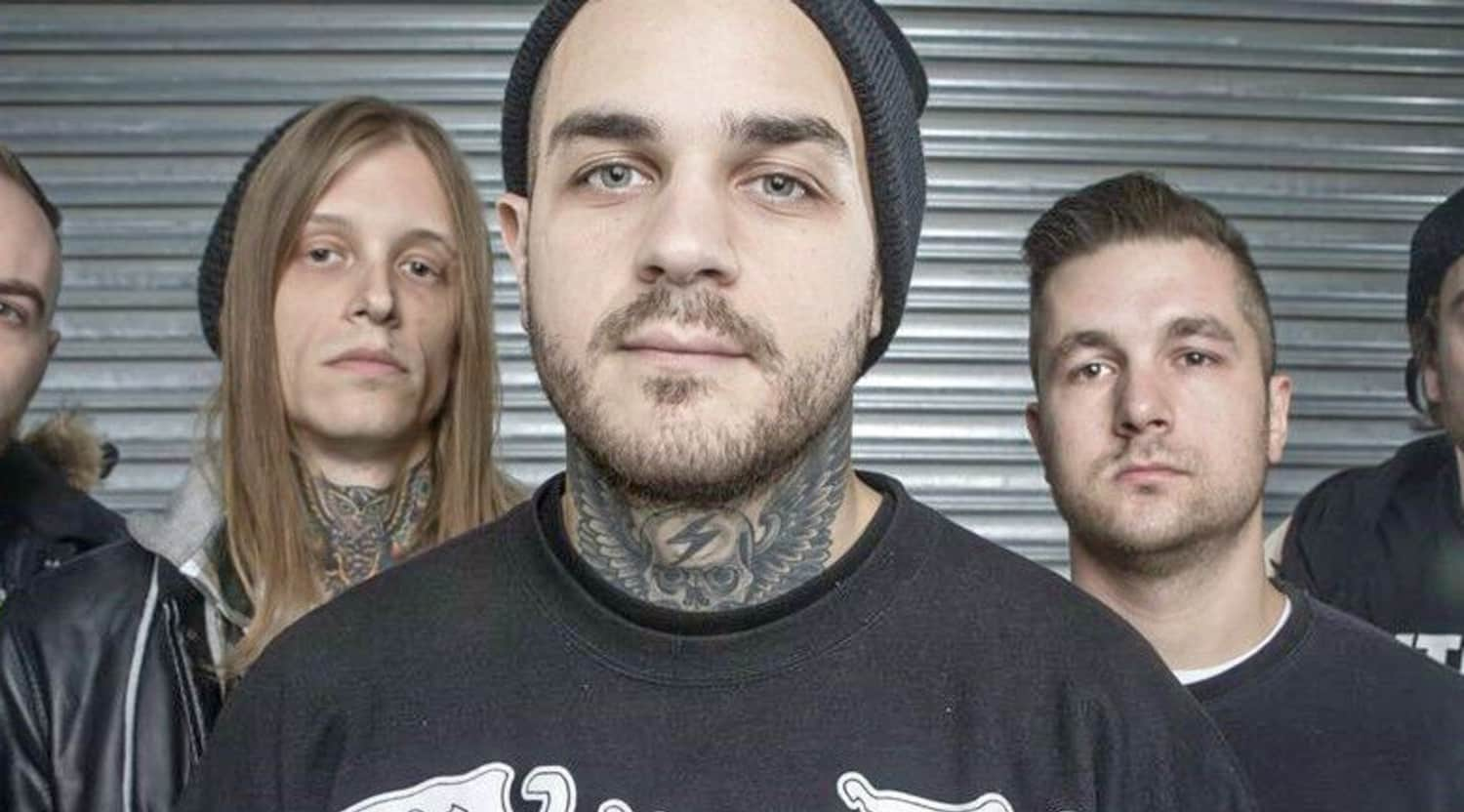 Rovi
Emmure Tickets
Emmure Concert Schedule
The intensity and dynamism of an Emmure concert will have you spellbound, as this metalcore outfit never fails to wow their audiences with their wildly entertaining performances. Hailing from Queens, New York, Emmure has been one of the most exciting bands in metal over the past several years, and this talented troupe knows exactly how to keep their music at the forefront of the metal scene. After signing with Victory Records, it seems as if Emmure can't be stopped, and they continue to garner new fans and reach new heights with every show they put on or record they release. Now, you have the opportunity to experience the wild and electrifying performing-style of Emmure at one of their upcoming shows!
Starting in November, Emmure will be hitting the touring road to bring their high-intensity metal music to cities like Santa Ana, Worcester, Philadelphia, Sayreville, Clifton Park, Cleveland, Hartford, Joliet, Milwaukee, Saint Paul, Mesa, Las Vegas, Dallas, Corpus Christi, Orlando, Houston, Atlanta, Baltimore, Charlotte, and New York. Metal fans all over the country are already buzzing with excitement over the possibility of seeing Emmure rock out live in concert, and you could get in on the action thanks to StubHub!
By relying on StubHub, you can secure your spot in the audience at an upcoming Emmure concert in just a few quick minutes. You can also sign up for event alerts so that you will be notified when Emmure schedules another show in your area. Never miss another Emmure concert again and grab your tickets on StubHub now!
Emmure Background
Emmure is comprised of Frankie Palmeri, Jesse Ketive, Mark Davis, and Mike Mullholand. Since 2003, this metal band has been rocking out in hopes that they would one day become a leader on the metalcore scene—a goal that they have certainly accomplished. Palmeri first started Emmure in 2003 with Ben and Joe Lionetti, and soon after Mark Davis and Jesse Ketive joined the ranks and the trio became a full-fledged band. After relentless practicing and songwriting, Emmure finally attracted the attention of a major record label, Victory Records. With a recording contract under their belts, Emmure got to work on their debut album, Goodbye to the Gallows, which they released in 2007. Since then, Emmure's widespread fame in the metal community has exploded. They are currently known as one of the biggest bands in metalcore, and fans flock to the concerts to see Emmure's wild and mind-blowing live performances.
The Lionetti brothers left the band in 2009, due to reported conflicts within the group, and Mike Mulholland stepped in to take their place. The Lionettis' departure didn't affect the band's success, though, and Emmure continued to be one of the hottest performers in metalcore. Over the course of their career, Emmure has toured with bands like Pierce the Veil, Misery Signals, BlesstheFall, War from a Harlots Mouth, Five Finger Death Punch, Asking Alexandria, and more! They have also headlined tours like the Warped Tour and The Bamboozle, and no matter where Emmure performs, they shock and captivate their audiences. There's no doubt that Emmure is one of the biggest names in metalcore, and now you have the opportunity to see them at their own headlining show! As Emmure embarks on another highly anticipated tour, make sure that you have tickets to one of their upcoming shows by heading to StubHub!
Greatest Hits
Throughout their career, Emmure has released six studio albums: Goodbye to the Gallows (2007), The Respect Issue (2008), Felony (2009), Speaker of the Dead (2011), Slave to the Game (2012), and Eternal Enemies (2014). Every single one of their albums has broken onto the Billboard 200, with their highest charting album being Eternal Enemies, which peaked at number 57 in the US. Some of Emmure's greatest tracks include metal anthems like "10 Signs You Should Leave", "False Love in Real Life", "Drug Dealer Friend", "Solar Flare Homicide", "I Am Onslaught", "Protoman", "MDMA", and "Nemesis".
No matter which songs Emmure plays on stage, you can always expect this beloved metalcore band to put on a knockout show. Don't miss out on seeing Emmure live in concert and grab your tickets on StubHub while you still can!
Trivia
The name "Emmure" references the term immurement, which is a form of execution.
The Experience
If you have been waiting for a high-intensity, gritty, and utterly captivating metal show to come to your town, don't wait another minute and grab your Emmure tickets while they are still available! This famed metalcore outfit knows how to put on a red-hot show that you will never forget, so don't miss out and head to StubHub as soon as possible. Thanks to StubHub, you can grab tickets to major concert events like Emmure's upcoming shows, but be sure to act quickly as these events are likely to sell out fast!
Back to Top
Epic events and incredible deals straight to your inbox.