We didn't find any Events nearby, but here's what's happening in other cities.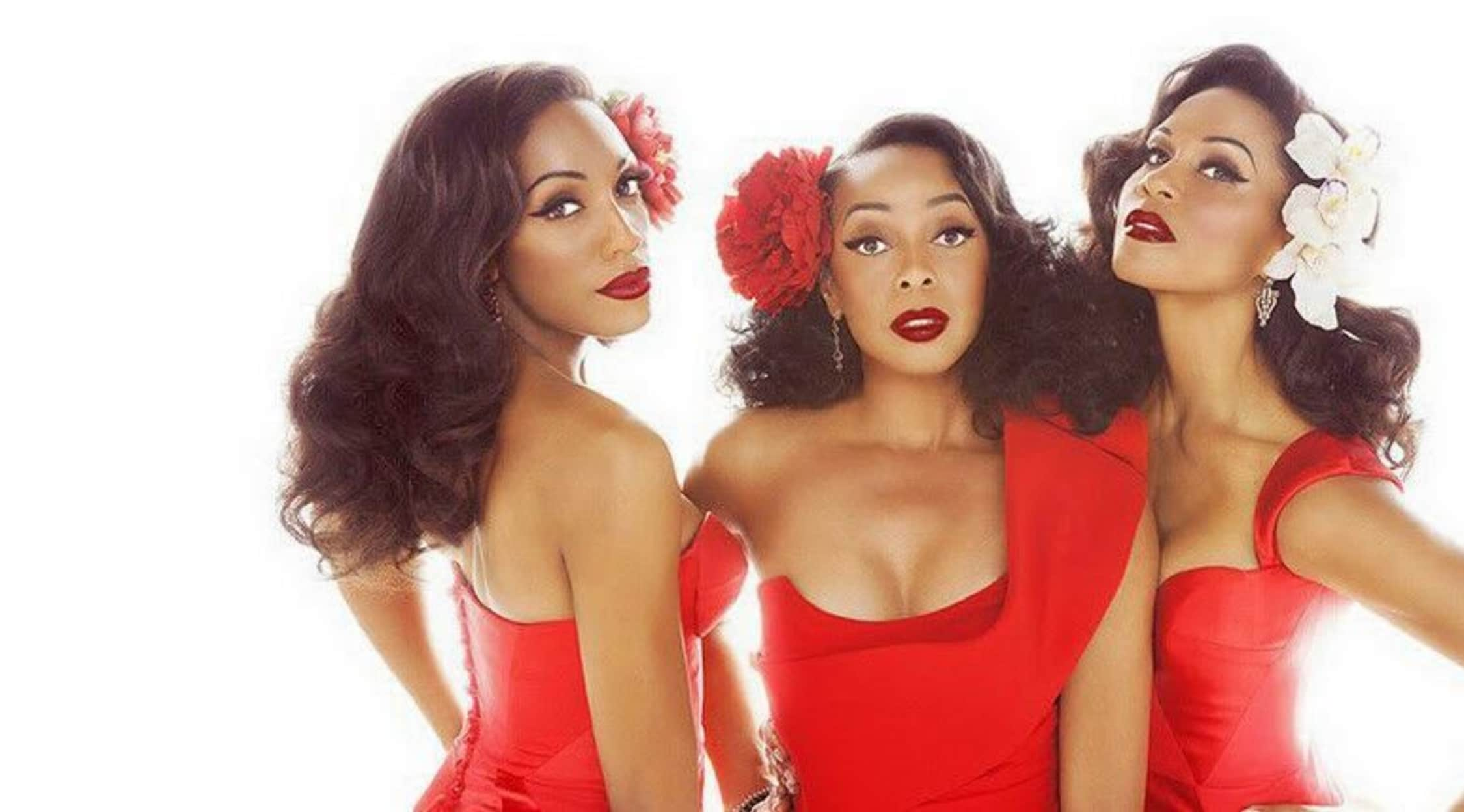 Rovi
En Vogue Tickets
En Vogue - The 2015 Tour
Legendary 90s R&B outfit En Vogue is back and better than ever, cementing their namesake as they prepare to hit the tour road for their most exciting tour event yet. Don't miss En Vogue when they make their way to none other than Beverly Hills, CA, as they prepare to kick off their exciting 2015 Summer/Autumn tour. Can't catch En Vogue when they make their way to the California? Keep calm and keep checking back because En Vogue is constantly adding new performances and special events to their busy tour schedule. The band's Beverly Hills show is just a taste of whats to come as 2015 rolls on, a prelude of what is sure to be this iconic bands most anticipated tour yet. Stay up to date on all of the band's latest tour info and concert updates right here at StubHub - your number one resource for all of your online concert ticket needs.
En Vogue will be breaking ground on their 2015 tour at the epicenter of the worldwide music industry, the heart of the entertainment world, the shining pinnacle of artistic inspiration known as none other than Beverly Hills, California. The band will be shaking things up at the Saban Theatre, which sits across the vibrant cultural and artistic crossroads of Beverly Hills, just a stone's throw away from West Hollywood and the fame and fortune associated with Santa Monica and Sunset boulevards. Whether you're ending your night by catching some addictive En Vogue grooves or you're looking for a smooth and R&B filled event to start off an evening in one of the finest cities on earth, catching the En Vogue 2015 tour at the Saban Theatre is the definitive hot ticket of the night that will meet and exceed all your highest expectations.
From the biggest concerts to the hottest local performances, the En Vogue 2015 tour is the must see dance pop music event of the year that has old time fans, newcomers to the En Vogue fold, and music critics alike head over heels in anticipation. Be sure to hop aboard the 2015 En Vogue tour train when it chugs, charms, and serenades its way into a local near you!
About En Vogue
Hailing from Oakland, California, En Vogue's original lineup consisted of the four highly talented female singers Cindy Herron, Dawn Robinson, Maxine Jones, and Terry Ellis. En Vogue was created as a modern reimagining of the hit African American pop groups of the early 60s, with auditions being held for the lineup and the group releasing their debut full length in mid 1990. The album would become a runaway success, invading airwaves all across North America and across the pond into Europe, with the band receiving multiple accolades that included their first platinum certification, a Grammy nomination for best R&B vocal performance, a Billboard Music Award, and a spot in an advert campaign run by world famous director Spike Lee.
En Vogue continued to live up to and exceed expectations for the rest of the 90s, with the group shooting off a salvo of hit albums that would see them become familiar faces on stage at the world's biggest award ceremonies, with trips to the American Music Awards, the Grammy Awards, the MTV Video Music Awards, and the Soul Train Awards. The band made appearances all across the pop media spectrum, appearing on television shows such as Hangin' With Mr. Cooper, In Living Color, and A Different World, being featured in a Converse marketing campaign, and collaborating with some of the biggest names in the R&B world.
Despite widespread success, the band would suffer from the loss of Dawn Robinson, who ran into contract negotiation issues that ultimately forced her to drop out of the group. The band would continue to trek on without the presence of Robinson, with their third full length album receiving another platinum certification and sending them to multiple awards shows. The band went through another shakeup in 2001, when with Maxine Jones departing, and newcomer Amanda Cole being scouted and hired to replace Jones. Her tenure with En Vogue would be short lived, with Rhona Bennett instead being recruited to become one of the principal En Vogue performers. Today, with a hit discography that spans five full length albums and a forthcoming sixth LP, the En Vogue music phenomenon continues to put out some of the smoothest R&B dance pop songs around, with the band's current lineup of Terry Ellis, Cindy Herron, and Rhona Bennett masterfully carrying the En Vogue music banner into the latter half of the decade.
Previous Hits
The band's most successful album to date remains their 1992 sophomore release Funky Divas. Dropped on the eastwest music label, the album would eventually receive four platinum certifications for sales, with the album hitting the #1 position on the US R&B chart, #4 on the UK Albums chart, and #8 on the US Billboard 200. With the visionary producers Thomas McElroy and Denzil Foster in the studio, the albums groundbreaking sound received rave reviews from critics, including a coveted perfect score from AllMusic, favorable ratings from the New York Times, Rhapsody, and Yahoo! Music, and four star ratings from Q and Rolling Stone magazines. The album spawned a mind blowing five hit singles which blew up airwaves all across the United States, Canada, and beyond, with hits such as "My Lovin' (You're Never Gonna Get it)", "Giving Him Something He Can Feel", "Free Your Mind", "Give It Up, Turn It Loose", and "Love Don't Love You".
Trivia
En Vogue demonstrated their acting chops with cameo appearances in multiple major motion pictures, including Batman Forever, Tank Girl, and Aces: Iron Eagle III.
The En Vogue Concert Experience
Whether they're dropping hits from their earliest work as a quartet or serenading you with their most recent written tracks for their forthcoming full length album, the En Vogue concert experience will wow and amaze with a splendid mixture of musical prowess, unbeatable artistry, and larger than life stage presence. An En Vogue concert experience is a once in a lifetime musical event that synthesizes all the best aspects of the R&B, pop dance, and funk genres into one amazing evening. Don't miss your chance to catch these living legends live and in the flesh - get your tickets today!
Back to Top
Epic events and incredible deals straight to your inbox.