We didn't find any Events nearby, but here's what's happening in other cities.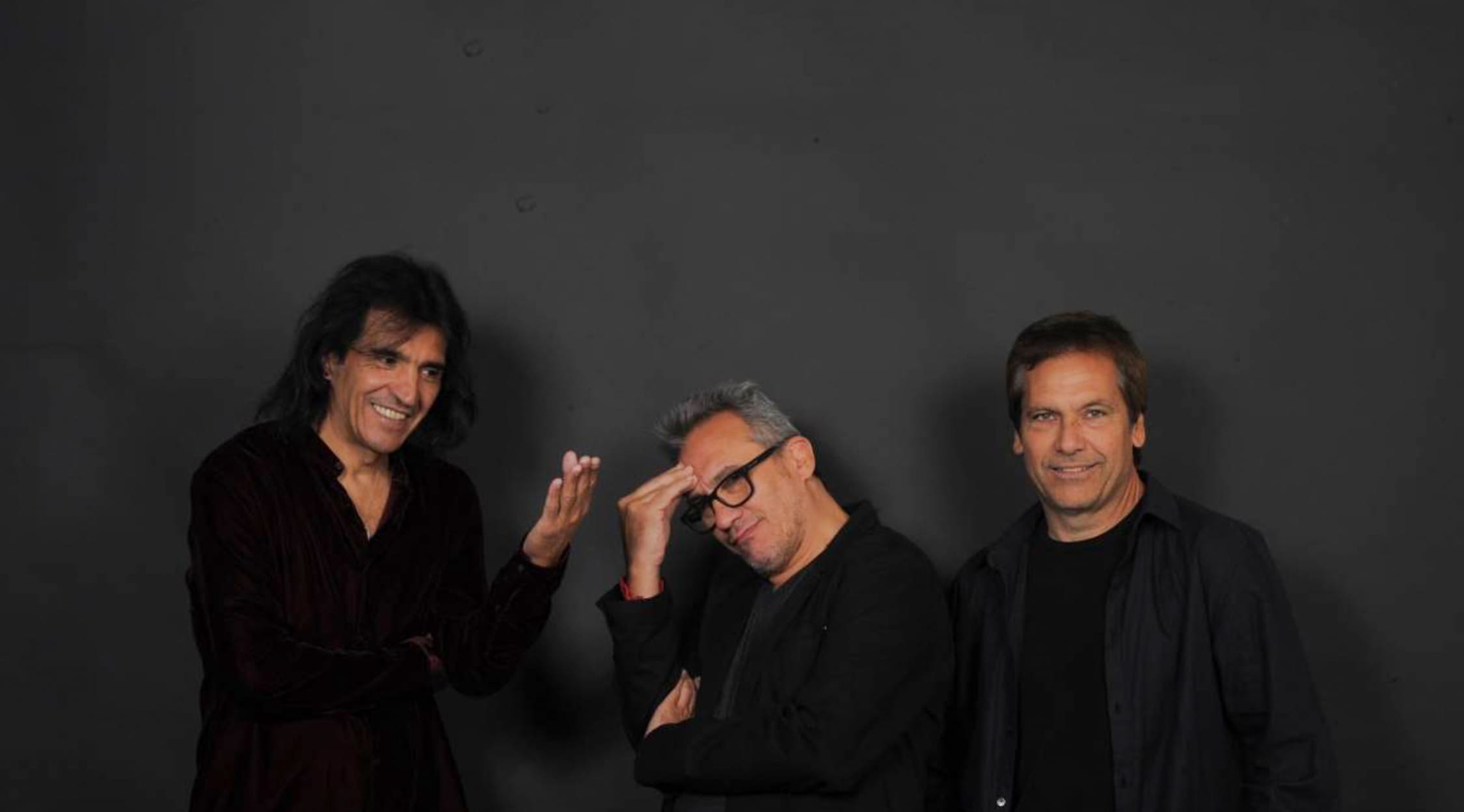 Rovi
Enanitos Verdes Tickets
Enanitos Verdes Tickets
Enanitos Verdes is an Argentina rock band that was established in the city of Mendoza in 1979. Its name, Enanitos Verdes, roughly translates in the English language to "little green men." It has been very successful with its release of 18 albums that have repeatedly landed the band on the Latin American and Argentine charts.
Enanitos Verdes Background
Enanitos Verdes originally started as a rock trio in Mendoza. At that time, the band consisted of Marciano Cantero, Felipe Staiti and Daniel Piccolo. It performed throughout the Cuyo region, even traveling to Buenos Aires to record a demo. Unfortunately, its demo was a flop and was never released to the public, but the band pushed on and continued to perform in Mendoza and Buenos Aires. In 1984, with the addition of Sergio Embrioni and Tito Davila, the band released Los Enanitos Verdes. The album featured its hit song "Aun sigo cantando," which translates to "I'm still singing." In 1985, Sergio Embrioni chose to leave the band. Despite losing a member, Enanitos Verdes immediately created and released two additional albums in 1986 and 1987 with an extensive tour, and a fourth album debuted the following year. The band temporarily split up in 1989 with Marciano Cantero continuing in a solo career. Fortunately, it got back together in 1992 with the release of Igual que ayer, which translates to "same as yesterday." The band released its fifth album since reuniting, Traccion acustica, with the US record company Polygram. Not only was this album nominated for Best Latin Rock Album at the Grammys, but it also made Enanitos Verdes the first group to sign with a United States company. It has since released several albums featuring many top hits and has toured worldwide.
Where can I purchase Enanitos Verdes tickets?
Grab your Enanitos Verdes tickets today at StubHub, the world's largest ticket marketplace. Backed with its FanProtect guarantee, you can rest easy knowing that your transaction on its desktop or mobile app platform is safe and secure.
Who are the members of Enanitos Verdes?
Enanitos Verdes was originally formed as a rock trio consisting of Marciano Cantero on bass guitar, keyboard and vocals; Felipe Staiti on lead guitar; and Daniel Piccolo on drums. In 1984, it added Sergio Embrioni on guitar and vocals and Tito Davila on keyboard. Embrioni quit the band in 1985 and Davila in 1989. Enanitos Verdes currently consists of Marciano Cantero, Felipe Staiti, Daniel Piccolo and Jota Morelli.
What can I expect from Enanitos Verdes?
Enanitos Verdes has been at the forefront of rock music since its start in 1979. It rapidly grew through the '80s and '90s by significantly increasing its fan base. It is known for its dance-friendly rock songs like "Lamento Boliviano" and "La Muralla Verde."
What is Enanitos Verde's tour setlist like?
An Enanitos Verdes concert typically includes about 20 songs. In addition to the setlist, it also usually includes a show-opening performance as well as the main set closer and show closer. You can expect to hear some favorites like "Luz De Dia" and "Tu Carcel."
Will Enanitos Verdes be touring in 2019?
Enanitos Verdes will be teaming up with Hombres G to co-headline a tour across the United States in 2019. These famous Latin rock bands will be coming together on stage to perform each other's songs together in one of the most unique co-headlining performances yet. If you didn't get a chance to catch this amazing performance at a stop near you, simply check back at StubHub often to catch Enanitos Verdes' newest locations.
Which artists are similar to Enanitos Verdes?
Fans of Enanitos Verdes will also enjoy similar artists such as Jarabe de Palo, Mana and Los Fabulosos Cadillacs.
Back to Top
Epic events and incredible deals straight to your inbox.