We didn't find any Events nearby, but here's what's happening in other cities.
Engelbert Humperdinck tour venues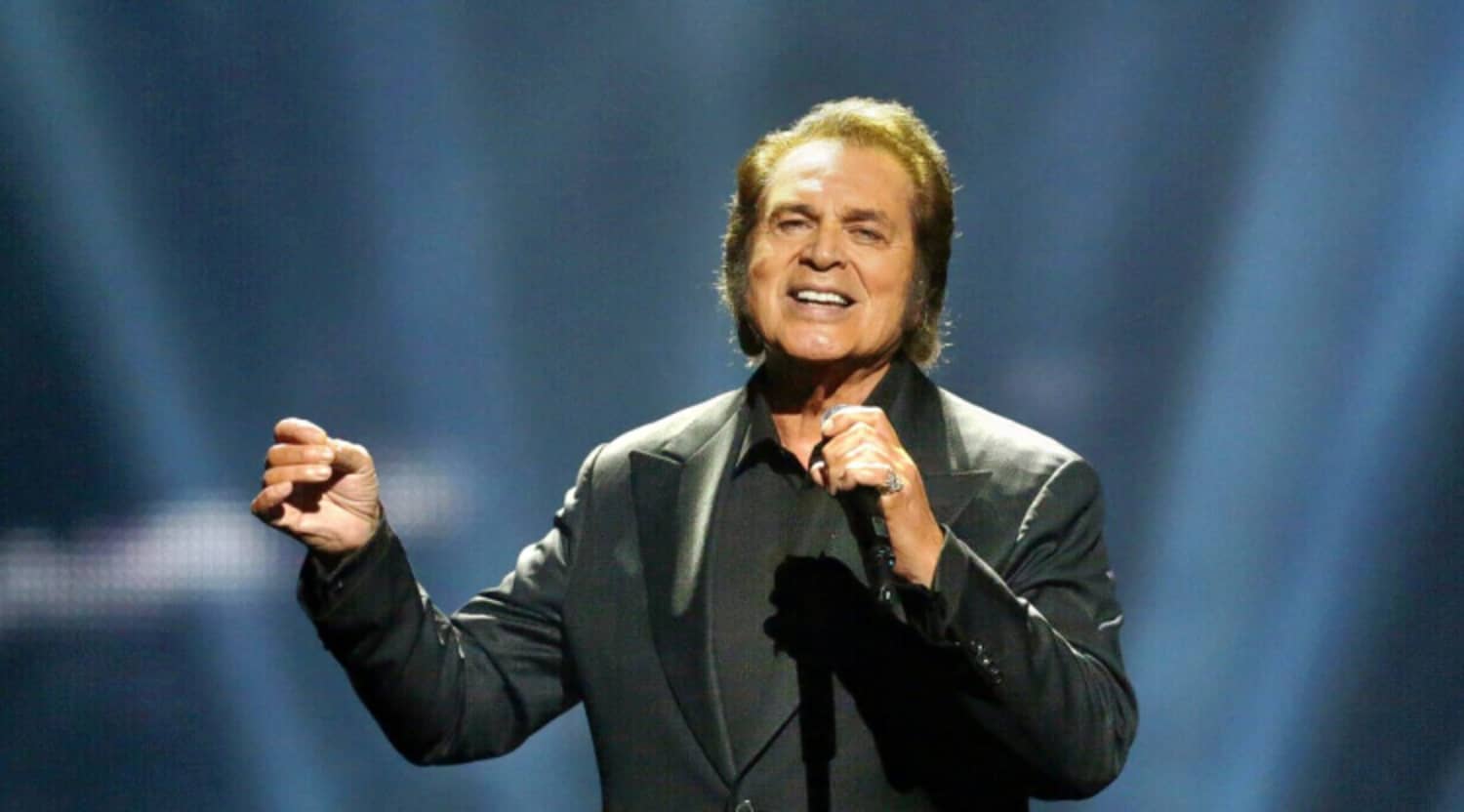 Alamy
Engelbert Humperdinck Tickets
Engelbert Humperdinck Tickets
English balladeer and pop singer Engelbert Humperdinck got his start back in 1965, and today, he still performs dozens of concerts each year with the same vigor and charisma of his youth. When you attend Engelbert Humperdinck concerts, it will feel like you are participating in an at-home singalong with your closest friends. Humperdinck has outperformed The Beatles in the charts, and he continues to evolve his musical style with each passing decade. His passion for music and people remains evident through his delightful showmanship and energetic vocals.
Not That Easy to Forget
Engelbert Humperdinck was born Arnold George Dorsey in India. His family moved to the UK 11 years later. He became interested in singing during his teens but could not catch a break until his manager made a suggestion. A name change to Engelbert Humperdinck was all it took for his hard work to pay off. The name is the same as the 19th-century opera composer of Hansel and Gretel. Shortly after his name change, he released the song "Release Me," which stayed at the top of the UK charts for weeks and prevented the song "Penny Lane" by The Beatles from reaching No. 1 in 1967. This hit led to an additional seven Top 10 UK hits in the coming years. It is said he was selling upwards of 80,000 copies of his singles a day. He had a few Top 10 hits in the US, too, including "A Man Without Love," "After the Lovin'" and "Am I That Easy to Forget." During the '80s, he was a staple live act in Las Vegas. In the late '80s and early '90s, he released a few more albums, and in the late '90s, he was having fun with his music by recording a track for the film Beavis and Butt-Head Do America and also released an album of his hits remade for the clubs. With the arrival of a new millennium, he transitioned his music genres once again with a country music and gospel album that led to a second Grammy nomination. In 2014, he released an album exclusively of duets with other impressive musicians such as Kenny Rogers, Elton John and Smokey Robinson.
Where can I buy Engelbert Humperdinck tickets?
Do not miss seeing Engelbert Humperdinck live with hundreds of other adoring fans by securing your tickets at StubHub.
What is the standard length of an Engelbert Humperdinck concert?
You can expect an Engelbert Humperdinck showcase to last roughly 90 minutes.
How would you describe the musical style of Engelbert Humperdinck?
In his early days, his style could be described as traditional pop. His voice is smooth and versatile. Later in his career, he expanded into country music and gospel.
Which songs can I expect to hear on an Engelbert Humperdinck tour?
You can expect to hear a variety of songs from his classics to his duets, including "Release Me," "The Last Waltz," "A Man Without Love," "There Goes My Everything," "The Way It Used to Be" and "Winter World of Love."
Who were Engelbert Humperdinck's influences during his Las Vegas days?
When Engelbert Humperdinck played Vegas, Dean Martin became a significant influence in his life and his career. He also became friends with Elvis Presley during this time. Both these singers would have an impact on his future music.
At which type of venues does an Engelbert Humperdinck concert take place?
Today, Engelbert Humperdinck performs at smaller venues to provide the ultimate intimate experience. Such places might include the Arcada Theatre, The San Jose Civic and The Magnolia. Despite his advancing years, he still tours extensively, performing with passion and gusto.
Back to Top
Epic events and incredible deals straight to your inbox.