We didn't find any Events nearby, but here's what's happening in other cities.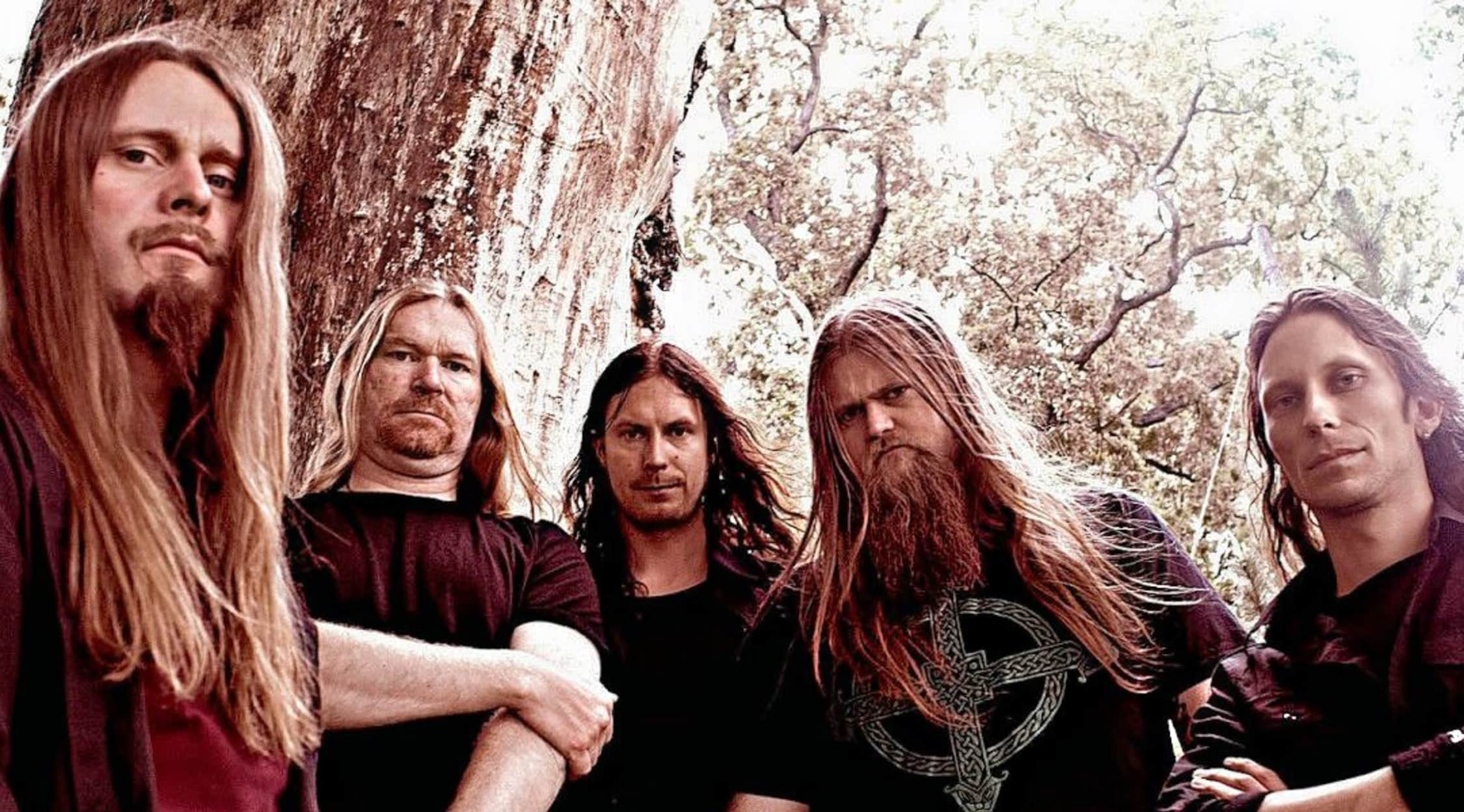 Rovi
Enslaved Tickets
Enslaved Concert Schedule
The world-famous Norwegian metal band Enslaved is making its way to North America in 2015, and they might just be bringing their raging hits to a venue near you! Their black metal sound is incredibly rich, blending black metal with Viking metal and progressive rock. Since forming in 1991, Enslaved has journeyed all over the world, bringing their electrifying live shows to diehard metal fans wherever they go. There is no denying the fact that Enslaved is a major force to be reckoned with in the world of metal music, which is why every metal fan should catch Enslaved in action at least once!
Beginning in March, Enslaved will be embarking a major tour of highly anticipated shows lined up throughout the US and Canada. This famed metal act will be performing in cities like San Diego, Los Angeles, San Francisco, Portland, Vancouver, Seattle, Denver, Minneapolis, Chicago, New York, Toronto, Philadelphia, Baltimore, Cambridge, and more! No matter where they step out on stage, Enslaved is sure to generate a wild reaction from their audience. Enslaved shows are fueled by adrenaline and excitement, and now you have the opportunity to take part in the action! To secure your spot in the audience at an upcoming Enslaved show, simply make your way to StubHub as soon as possible! By relying on StubHub for your concert ticket needs, you can score tickets to the hottest rock shows of the year, including to an upcoming Enslaved concert in your area! So what are you waiting for? Check out StubHub today!
Enslaved Background
Enslaved was formed in 1991 by two teenagers, Ivar Bjornson and Grutle Kjellson. At 13 and 17, respectively, these two aspiring musicians created one of the most popular extreme metal acts in the entire world! Since its formation, Enslaved has attracted some stellar musicians for its lineup, with Bjornson and Kjellson remaining the two constant members of the group. They began by releasing mini albums and gigging throughout Norway, but eventually they morphed into one of the most successful metal acts in the world. They embarked on major European tours and major North American tours, and no matter where they went they stunned their audiences with their red-hot and wild live shows. Their momentum continued to grow, and Enslaved became a major name in the world of heavy metal. They were gradually climbing to the very top of the metal world, winning over one metal fan after another with their raucous performances and incredible albums.
Most of Enslaved's early songs were recorded in Old Norse or Icelandic, but as their fan base evolved and grew, so did their music. They started recording music in English, and they saw a surge in their popularity around the world. Whether they are recording in Icelandic or English, however, you can always count on their lyrics to be rich with culture and meaning. Many of their songs reflect Norse mythology and culture, and their extreme metal sound highlights the intensity of their lyrics.
Over the course of their career, Enslaved has proven that it's not just another cookie-cutter metal band. This Norwegian act is one of the most unique bands on the scene, and you can always count on Enslaved to put on a rip-roaring live show! Fans and critics alike rave over the wildly exciting live shows of Enslaved, and now you have the unique opportunity to catch them in action! Grab your Enslaved tickets on StubHub today!
Greatest Hits
Enslaved has released 12 full-length albums to date, including popular records like Frost (1994), Eld (1997), Monumension (2001), Below the Lights (2003), Isa (2004), Ruun (2006), and Vertebrae (2008). Their most recent album, RIITIIR (2012), peaked at number eight on the US Heatseekers chart. Some of this metal act's most popular songs include "Isa", "Bounded By Allegiance", "Essence", "Path To Vanir", "Essence", "The Watcher", and "Thoughts Like Hammers".
Are you ready to experience the mayhem and intensity of the world-famous metal act, Enslaved? This famed group has been churning out extreme metal hits for decades, and now they are making their way to top-tier venues across North America. Don't miss out on this opportunity and snag your Enslaved concert tickets right here on StubHub!
Trivia
The film "Metal: A Headbanger's Journey" featured the Enslaved song "Havenless."
The Experience
Prepare yourselves – Enslaved is heading to the US and Canada, and they are sure to bring some explosive songs and on-stage energy with them! When Enslaved makes its way to a concert venue in your area, make sure that you are in the audience to witness the excitement and the mayhem—all you have to do is score your tickets on StubHub! Thanks to StubHub, you could have your Enslaved concert tickets in just a few quick minutes with no hassle! So never miss out on another Enslaved show in your area and head to StubHub today!
Back to Top