Enter The Haggis tour venues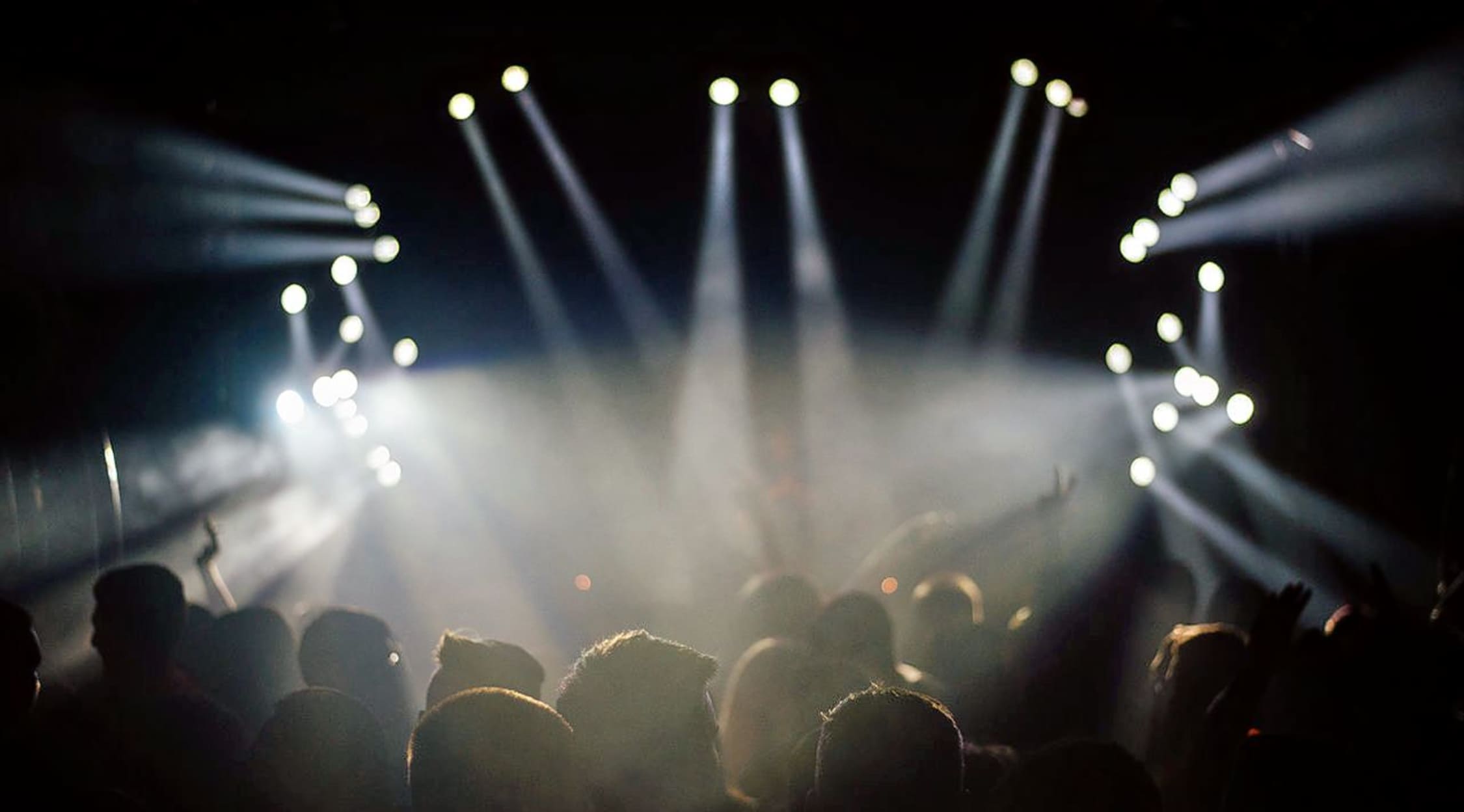 Stocksy
Enter The Haggis Tickets
2014 Schedule
Don't miss an opportunity to be in the audience as the stunning indie folk band Enter the Haggis takes the stage for a trek around the nation! This hardcore group wows audiences wherever they perform, and you don't want to miss a chance to see them perform in a city near you! Concertgoers are traveling from all across the country to see this exhilarating band work their magic. Not too many things can beat seeing a dynamic group sing their hottest hits on a live stage. You don't want to pass up a chance to see this captivating band belt out their magical songs in a live setting. Click over to StubHub as quickly as you possibly can, because tickets to witness a glorious show like this one will run out very fast. Snatch up a pair of concert tickets to see this amazing band up close and personal! Hurry and snag your seats while there's still some on sale!
This year, Enter the Haggis will stop in cities like Orlando, FL, and many more to be announced! Check to see if one of these upcoming dates works for you! Once you find a live show that works with your schedule, pencil it in as early as you possibly can!
Tickets are sure to be a top commodity for a live performance from a wildly talented indie folk band. That's why you'll want to act early so you can beat the competition! Order your seats now, before it's too late and they're all gone!
When you locate a show you want to attend, always make sure you act fast when buying your seats. Because this band is so popular, you can bet that there are going to be lots of fans who want to score some tickets, so now's your chance to score yours before it's too late. So don't waste another minute—snatch up a pair of tickets with just one click of the mouse!
Nothing beats taking a breather from daily stresses to enjoy an evening out at a live performance. Whether it's a Broadway play, rock show, or a live comedy gig, nothing beats a night of excitement. Live shows like this one have dazzled critics and audiences alike for years, and they always sell out in just minutes. If you can head on down to an arena near you to see one of these live shows, you're guaranteed to have a blast. It's a truly dynamic experience you definitely won't want to miss out on. Luckily, it's never been easier to snap up tickets at StubHub. All it takes is one click of a button, and you're good to go! Plus, you'll want to keep your eyes peeled for the cheapest ticket prices, so you don't miss out on a bargain to see a great show like this one. StubHub features some of the greatest deals available, so there's no reason to pay full price. When you find a concert date and price that works for you, go ahead and click on through to order your tickets! Don't pass up a chance to be there for every dazzling moment! Bring a few of your friends along for a night of excitement!
Live Show Experience
If you want to see an electrifying live performance that will have you dancing along to some magnificent tunes, be sure to check out this red-hot band's nationwide tour! Enjoy their amazing songs as they're performed in a live setting! You'll be humming their fantastic tunes to yourself days after the show is over. Don't miss an opportunity to enjoy this one-of-a-kind experience! Snap up a pair of tickets today, and be there for every riveting moment!
StubHub is the go-to outlet when you want to score the greatest seats available to a much-loved concert. Just name the performer and StubHub has your tickets. Plus, set up an alert so you're always in the know about the latest concert dates and arenas for your favorite performing act. The only hard part is picking a show to attend! StubHub has your tickets to see this wonderful live show on sale right this minute, so you don't want to wait very long—be sure to snag yours as early as you can, because tickets will run out very quickly for this stunning show. You're definitely better off ordering your seats as far in advance as possible, so you can be there for every fun moment! Take this opportunity while it lasts!
Trivia
Since its inception, Enter the Haggis has performed at big-name events such as the Vancouver Island MusicFest in Courtenay, BC, the Pennsylvania Renaissance Faire in Manheim, PA, and The Great American Irish Festival in Frankfort, NY, among many others.
About
This Canadian indie folk-rock group first formed in Toronto, Canada. Enter the Haggis has been performing since 1996, playing all over the United States, Canada, and Europe.
Back to Top