There aren't any Events on the horizon right now.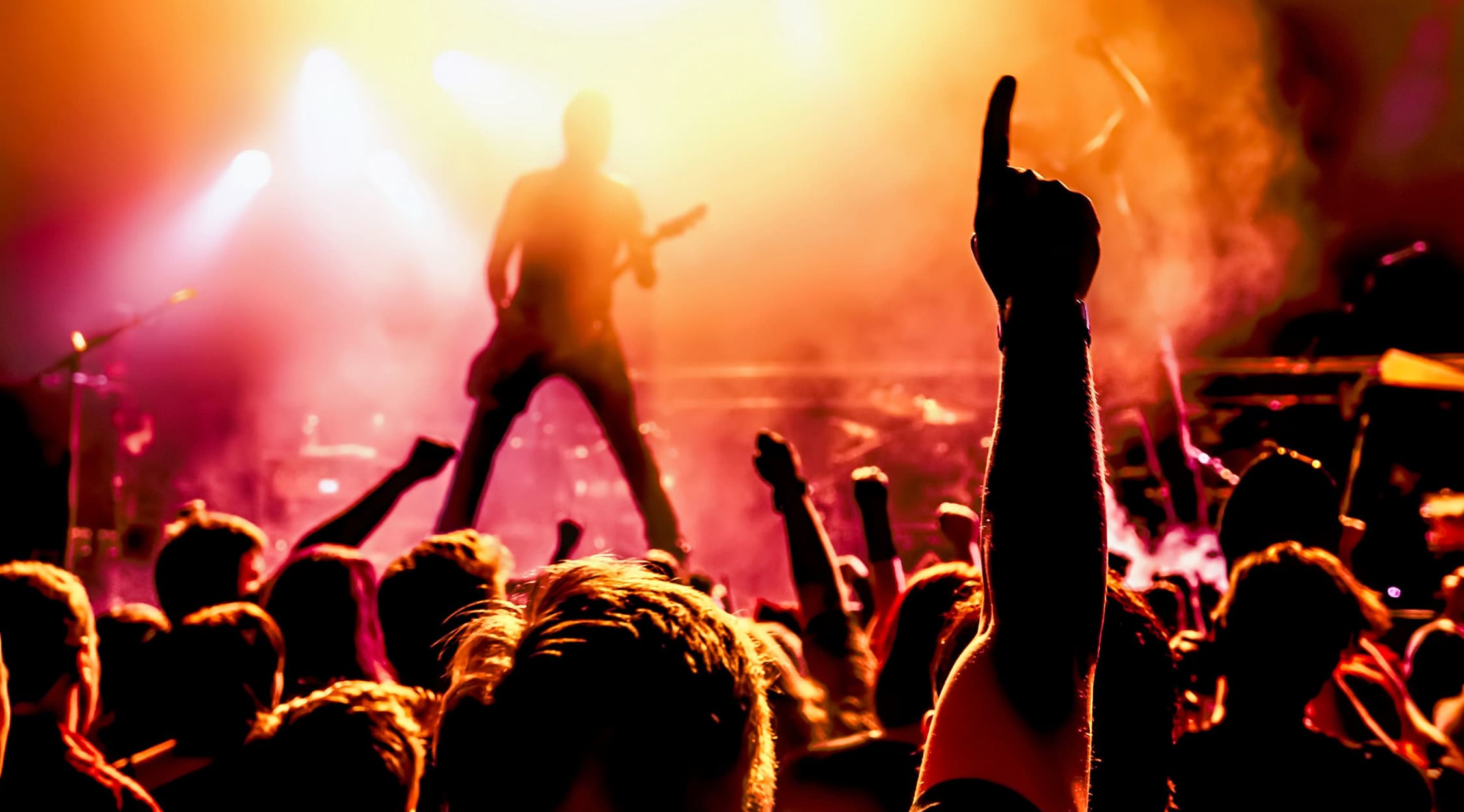 Adobe Stock RF
Epicenter Festival Tickets
Epicenter Festival Tickets
When Los Angeles-based music festival producers Danny Wimmer Presents and AEG Life conceived the idea for a new series of concerts in Southern California, they would, in only a few years' time, have on their hands a show that would never fail to tear the house down. Starting in 2009 as a massive event that brought together rock, metal, punk, alternative, hip-hop, dubstep and EDM music, Epicenter would eventually evolve into a three-day extravaganza with a pronounced focus on staging performances by rock and heavy metal artists. Acts are subdivided into two main sections or "stages" for each day of the event: a Main Stage brimming with performances by well-known and established artists and a Monster Energy Stage devoted to lesser-known artists. The current incarnation of the Epicenter Festival, however, emerged out of the ashes of another hard rock and heavy metal festival called the Carolina Rebellion. After the Carolina Rebellion closed up, the Epicenter Festival would swoop in to fill the void, hosting performances by essentially the same artists as the previous festival and even moving to North Carolina to more fully make itself the Carolina Rebellion's successor.
Epicenter's Evolution
The Inaugural staging of the Epicenter Festival took place on August 22, 2009. At that time, the lineup featured a mix of metal, hard rock, hip-hop and rap rock artists, attempting to split stage time more or less evenly between the rock/metal side of the lineup and the hip-hop side. From the beginning, Epicenter would hew to its traditional Main Stage/Monster Energy Stage division, occasionally reserving a special VIP Stage for some specially featured artist. Capitalizing on the event's success, it would expand into a two-day festival during 2010 and, in the following year, would settle into a regular venue, the Irvine Meadows Amphitheatre (then called the Verizon Wireless Amphitheater) in Irvine, Calif. The Epicenter Festival would proceed normally as a one-day event from 2011 to 2013, slowly shifting its emphasis to rock and metal artists from year to year. In 2014, however, there would be no Epicenter Festival. The festival would return in 2015, taking place at The Forum in Inglewood, Calif., and featuring rap artists like Hopsin and House of Pain alongside the likes of Korn, Suicidal Tendencies and Limp Bizkit. After 2015, Epicenter would go dormant. Meanwhile, at the Carolina Rebellion in Rockingham, N.C., creative differences had been coming to a boil between Danny Wimmer Presents and co-producer AEG Live. The Carolina Rebellion, a three-day hard rock and heavy metal festival, would finally collapse in 2018 from this tension. In response, DWP would decide to expand Epicenter into a three-day festival, transform it and substitute it in the Carolina Rebellion's place.
Where can I buy Epicenter Festival tickets?
StubHub offers you great deals on Epicenter Festival tickets, which you can easily get through either a desktop or mobile device. Each ticket comes with a 100% guarantee of authenticity through StubHub's FanProtect program.
Are there plans to hold another Epicenter Festival in 2020?
Yes. The next Epicenter Festival will be held on May 1 to May 3, 2020, at the Rockingham Speedway in Rockingham, N.C. There have not yet been any announcements about which artists will be playing at the festival.
What are some of the artists that have performed at Main Stage at the Epicenter Festival?
In its early days, Epicenter would feature artists like Tool, Kiss, Eminem, Linkin Park and Alice in Chains on Main Stage. Since replacing the Carolina Rebellion in 2019, it has featured Judas Priest, Tool, Rob Zombie, Evanescence, Korn and The Cult.
Who are some of the artists that have performed at Monster Energy Stage at the Epicenter Festival?
At early stagings of the Epicenter Festival, artists like the Knux, House of Pain, Suicidal Tendencies and Biffy Clyro could be expected to appear at Monster Energy Stage. Now, you can expect to see bands like Hands Like Houses, Dirty Honey, Black Coffee and Cleopatrick.
How long do musical performances go on during each day of the Epicenter Festival?
Depending on which day of the festival it is, doors will open at around 11 a.m. or 12 p.m. From there, artists can be expected to hit the stage about half an hour to an hour later. Performances could last until anywhere from 9 p.m. to 11 p.m. of that day. Thus, you can expect each day of Epicenter Festival concerts to feature about nine hours of music.
What are some other music festivals that are similar to the Epicenter Festival?
Some festivals similar to Epicenter include the Sonic Temple Arts and Music Festival, Wacken Open Air, the Aftershock Festival and Welcome to Rockville.
Back to Top