We didn't find any Events nearby, but here's what's happening in other cities.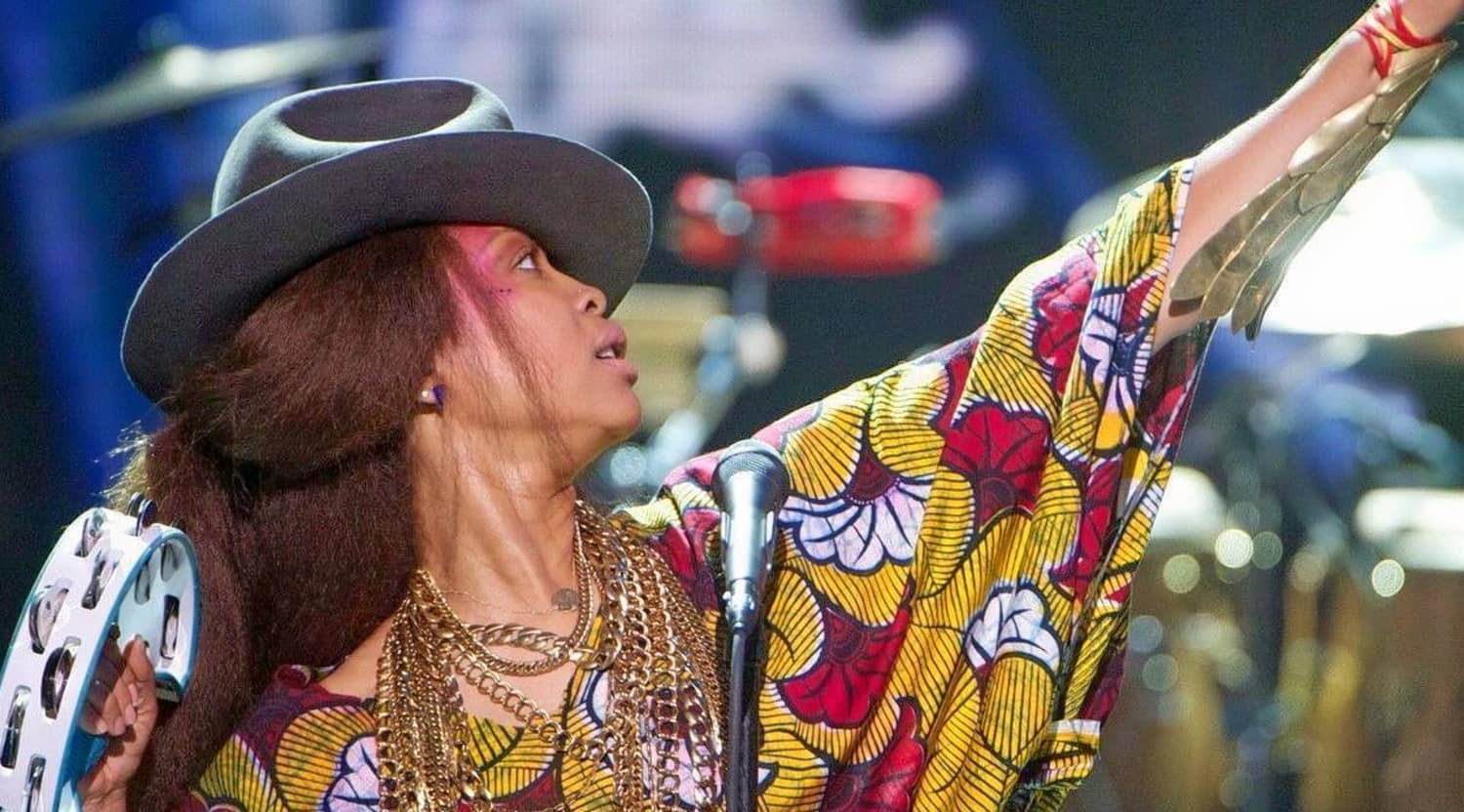 Rovi
Erykah Badu Tickets
Erykah Badu Tickets
Erykah Badu is a singer, songwriter, producer and actress whose career has spanned three decades. Originally from Dallas, Badu got her start after opening for D'Angelo in Fort Worth, TX. This first opening gig gained her enough attention to get signed to her first record deal, leading to the release of Baduizm, her first solo record. "On and On," one of the most popular songs of her career, was included on this debut album. This album went triple platinum, an impressive debut by any standards. Since then, she has released a live album and multiple studio albums. Later in her career, she focused on releasing mixtapes while slowly working on studio albums at her own pace.
The Queen of Neo-Soul
Erykah Badu is one of the core creators of a style called neo-soul, a musical genre that combines R&B, jazz and hip-hop into a very pleasing sound. Other artists that helped to create this genre include D'Angelo and The Roots. Musicians from the city of Dallas were at the center of this movement. Badu is not afraid to draw inspiration from any of these genres and has even been known to use sampling in her live performances and studio albums. She is also not afraid to explore any topic lyrically in her songwriting.
Where can I buy Erykah Badu tickets?
A great place to get tickets to an Erykah Badu concert is StubHub, the largest online marketplace for event tickets all around the world. For added convenience, StubHub offers both a desktop and mobile interface for its customers.
Has Erykah Badu been nominated for or received any awards?
Yes. During the course of her career, the singer/songwriter has been nominated for and won a variety of industry awards. This includes four Grammy wins, including Best Female Vocal R&B Performance (1998), Best R&B Album (1998), Best Rap Performance by a Duo or Group (2000) and Best R&B Song (2003). On top of her Grammy wins, Badu has won a variety of BET Awards, NAACP Image Awards, Soul Train Music Awards and American Music Awards. She is one of the most awarded R&B vocalists currently in music.
What can I expect from an Erykah Badu experience?
Typically, Erykah Badu tours with a large live band consisting of drums, keyboards, guitar, bass, horns and backup singers. During a performance, she will rap and sing her most popular songs while peppering in selections from her upcoming albums. Those who attend Erykah Badu concerts usually walk away being impressed by the quality of the performance they just saw, as she is known for hiring world-class backing musicians.
Will Erykah Badu be touring near me?
Erykah Badu does not tour as consistently as she did in the past, choosing to focus on tours where she is supporting a new album. She does have some dates this year in cities like St. Louis and Charlotte, N.C. A few of her dates will be co-bills with the hip-hop group Goodie Mob.
How long is an Erykah Badu concert?
Usually, her shows consist of one long set, but there may be two sets in some instances. Her festival sets are usually one hour or an hour and a half, depending on the event. This may also change if she is touring as part of a co-bill with another artist.
Who are some other artists similar to Erykah Badu?
If you are a fan of Erykah Badu's music, you may want to check out other relevant artists like D'Angelo, Mary J. Blige or Common. These artists both toe the line between R&B and hip-hop with an artistic edge that separates them from mainstream artists.
Back to Top
Epic events and incredible deals straight to your inbox.