There aren't any Events on the horizon right now.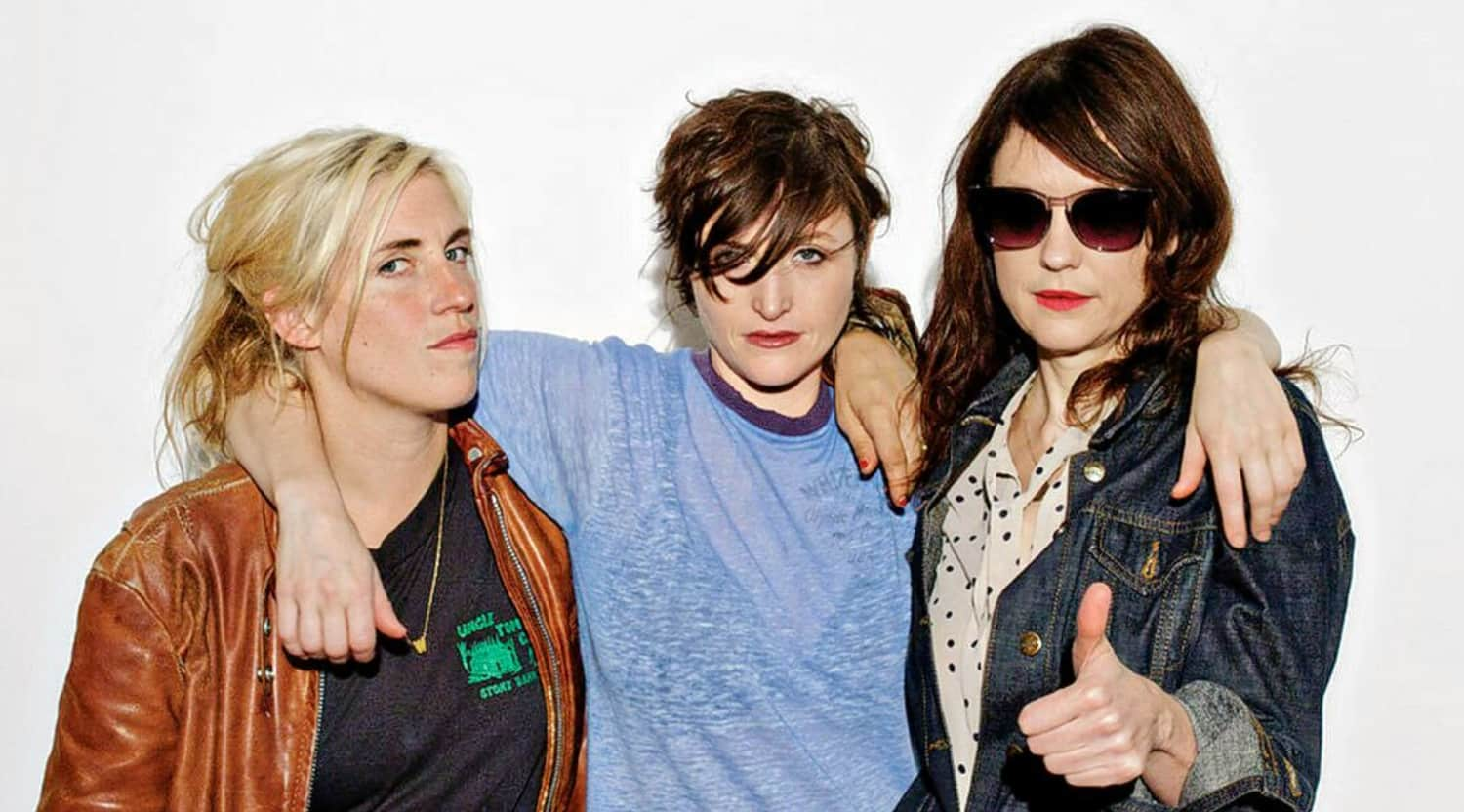 Rovi
Ex Hex Tickets
Ex Hex – The 2016 Tour
Ex Hex's latest tour is their most exciting and highly anticipated yet. This high-energy indie rock band will making just one live appearance this season: the Panorama Festival on Randall's Island in New York. Don't miss your chance to see these life-affirming indie rockers live and in the flesh.
About Ex Hex
Taking their cue from the boldness and brashness of punk, power pop, and glam rock, Ex Hex hail from Washington, DC. This powerful three-piece consist of Wild Flag and Helium member Mary Timony (guitar, vocals), Betsy Wright (bass), and Laura Harris (drums).
Mary Timony had already established her music cred before forming Ex Hex. She is most well-known as the frontwoman of Helium, a noise-pop three-piece from Boston, but she is a native of Washington, DC. She began her musical education with viola lessons at the Duke Ellington School for the Arts. Early in the '90s, she was the frontwoman of Autoclave, a highly acclaimed but short-lived punk four-piece who released two EPs via the Dischord label before breaking up. After finishing an English literature degree at Boston University, Timony joined an early configuration of Helium, replacing Mary Lou Lord as lead vocalist. Before Helium had released their celebrated single debut, "The American Jean," Timony had completely taken over the artistic direction of the band. Next, the single "Hole in the Ground" heralded Helium's Pirate Prude EP, released on Matador in 1994. In 1995, they issued the dazzling full-length The Dirt of Luck. The following year, Timony joined forces with Nathan Larson (bassist of Shudder to Think), Joan Wasser (old university roommate and violinist for Dambuilders), and Kevin March (drummer) to form the alternative rock act Mind Science of the Mind.
In 1997, Timony was back with Helium for the release of The Magic City. On this effort, the material reflected Timony's burgeoning interest in the fantastical sounds and images of progressive rock. This trend was further developed on 2000's Mountains, her solo album debut. Her sophomore solo set, The Golden Dove, was released in 2002 and continued in this vein. In 2005, she released her third solo album, titled Ex Hex. Issued by the Lookout! label, it found Timony returning to the raw-boned rock of early Helium. For her 2007 album, Shapes We Make, she switched to the Kill Rock Stars label. This set contained more direct and focused material, and it included guest performances from Chad Molter and Devin O'Campo, the bassist and drummer from Medications. J. Robbins of Jawbox also contributed to the set. Three years later, Timony became a member of Wild Flag, the indie supergroup which also included Rebecca Cole of the Minders and Janet Weiss and Carrie Brownstein of Sleater-Kinney. Wild Flag released their eponymous debut album in the fall of 2011 on the Merge label.
Timony met Laura Harris (the latter of whom played with the Aquarium and Benjy Ferree) after she had already recruited Betsy Wright (ex-Fire Tapes member) to her new project, Ex Hex. The three went into Timony's basement to record material, and they started doing shows with such artists as Mac McCaughan of Superchunk. In late 2013, Ex Hex revealed that they had joined Merge Records, helmed by McCaughan. "Hot and Cold" was their first single, and it was released in March of 2014. The song introduced a sound that was even more conventional and focused than Timony and Wild Flag had previously delivered. Their full-length debut, Rips, was produced by Mitch Easter and Jonah Takagi, the latter of whom frequently collaborated with Timony. The set was mixed by Bobby Harlow (Conspiracy of Owls, the Go). Rips hits the shelves in October of 2014.
Previous Hits
In her other bands, such as Wild Flag and Helium, Ex Hex frontwoman Mary Timony plays everything from insubordinate, fantastical progressive pop to feminist punk rock. Over time, she has allowed herself to have more fun with music, and Ex Hex's 2014 debut album Rips shows that she is very good at having fun, indeed. Although Helium made a good number of surprisingly hooky songs, Ex Hex (which also includes drummer Laura Harris of the Aquarium and bassist Betsy Wright of the Fire Tapes) are a lot more streamlined and tuneful than any of Timony's other projects. Influenced by artists renowned for their sweeping refrains and choruses, such as Roxy Music and Cheap Trick, in addition to Top 40 songs from the early '80s, the three-piece breathes new life into familiar rock hooks and poses with jagged, fleeting bursts of tunes packed with sing-along backup vocals and massive guitars. The posturing riffs of "Hot and Cold" feel inexorable, while "How You Got That Girl" finds Wright in brilliant power pop form that would do Holly & the Italians proud. Timony's rasping alto is perfectly suited to the band's direct style, and she comes across as the most hardcore, effortlessly cool rocker ever. Crafting tracks this hooky requires as much talent as more obviously intricate material, and the stylized minimalism of Rips offers the perfect platform for Timony's killer guitar chops. In line with Ex Hex's simplified style, her tuning is standard, and she sounds more daring and assured than ever before for the solos and riffs of "Waste Your Time." Ex Hex frequently sound like a scion of White Flag, in which Timony also explores her fun side, and the spirit of that group and of Helium can be found in trace amounts on wilder cuts such as "Everywhere" and "War Paint." On these songs, Harris, Wright, and Timony play with pressure and catharsis on a bigger scale. From the beginning of her career, Timony has demonstrated a talent for painting vibrant portraits of addictive, confusing relationships, both current and long-ago, and the tension between attraction and intractability offers some bright sparks on Rips.
Trivia
Frontwoman Mary Timony uses several alternate tunings on her guitar to play her distinctive melodic passages, most often using DADGAE.
The Ex Hex Concert Experience
Following in the traditions of progressive rock, pop, and feminist punk, Ex Hex deliver one of the most frenetic and visceral performances around. Whether they're playing through the tough "New Kid" or the poppy "How You Got That Girl," the Ex Hex concert experience never disappoints. Grab your friends and fellow indie rock fans, and don't miss the opportunity to see Ex Hex live and in the flesh.
Back to Top
Epic events and incredible deals straight to your inbox.