There aren't any Events on the horizon right now.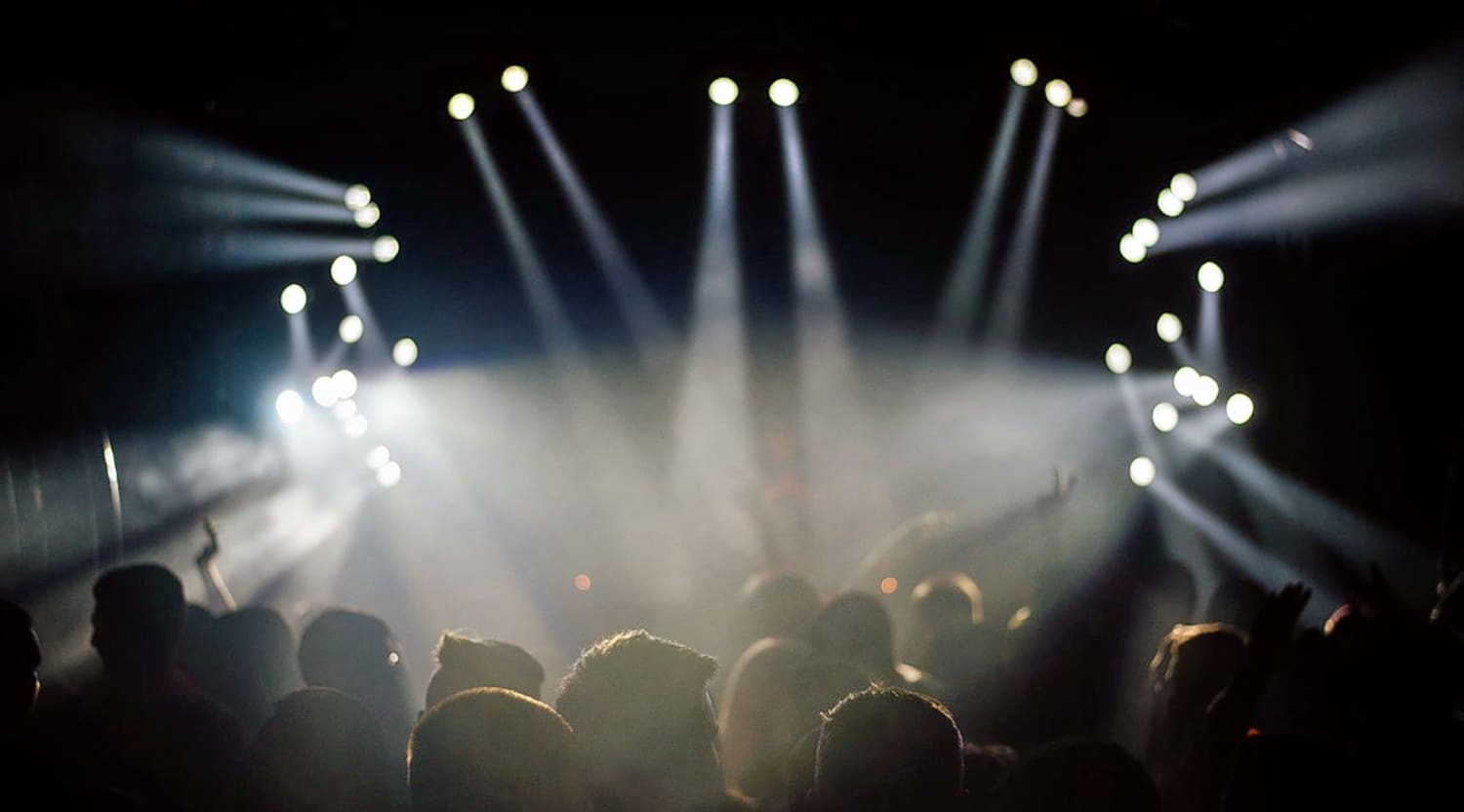 Stocksy
Facemans Waltz Tickets
FaceMan's Waltz Concert Tickets
What would happen if an eccentric group of musical geniuses were given a stage to create their own show? FaceMan's Waltz would happen. FaceMan, a wildly talented trio out of Denver, is proud to stage their third annual Waltz, an outrageous music fest that showcases their unbridled talent and that of their local peers. The first two FaceMan's Waltzes were amazing and sensational, and this year's show promises to blow the doors off the place. Get your friends together for an unbelievable night of music and entertainment with FaceMan's Waltz concert tickets from StubHub!
Faceman's Waltz Tickets
It's hard to label the music of FaceMan. Sometimes they're a bluesy blend of soul and rhythm. Sometimes they're a garage rock band. Sometimes they're an arena show stopping wonder machine. Whatever light you choose to cast them in, FaceMan is a group of hyper talented musicians instilled with the moral imperative of bringing inspired music to anyone who will listen and set on having the maximum amount of fun along the way. It's this attitude that makes FaceMan shows the absolute best around, and nothing can compete with their annual music fest known as FaceMan's Waltz. Hurry over to StubHub to get your tickets today!
FaceMan's Waltz Rock Tickets
Not only is FaceMan's Waltz a thrilling concert that showcases the brilliant rock n' roll of the hosts as well as other serious rockers in the Denver area, it's also a vehicle for FaceMan to launch its latest album. FaceMan is set to release TalkTalkTalk, their third full length album in as many years. The album embodies the soulful, garage rock blend of sound that has earned FaceMan critical acclaim and garnered a loyal following. The group is also known for its collaborative performances and has worked with many of Denver's finest musicians over the years as well as recording with both the Grammy-winning Rebirth Brass Band and the Dirty Dozen Brass Band on FeedingTime, the band's second album released in early 2012. With such incredible talents all on one stage, this year's FaceMan's Waltz is sure to be the party of the season!
FaceMan's Waltz Tour Dates
FaceMan is on the attack! Over the last few years, this upstart band has been cultivating a cult status in the underground Denver music scene, gaining a legion of dedicated followers while warranting the attention of industry players. Now the band has worked with a pair of Grammy-winning bands to produce their third album which looks poised to take the music charts by storm, and the only way to hear it before everyone else is to see FaceMan debut the album live at FaceMan's Waltz, the nonstop action concert that puts FaceMan front and center along with many other of Denver's hottest bands. This is the show you've been waiting for, so hurry over to StubHub to get your tickets now!
FaceMan's Waltz Concert Tour
Picture this: A slight, tingly tapping starts on the snare drum. Two guitars alternate between plucking and pounding out what feels like heavy, happy folk. The haunting half-howl, half-laugh of the lead singer's voice touches back on a sweet sadness reminiscent of a wayward Beatnik. This is the musical poetry of FaceMan, and this is but a small taste of what can be experienced at FaceMan's Waltz, the band's annual ode to rocking hard and local bands. This is without a doubt the highlight of the music calendar this year, and you won't want to miss out, so visit StubHub to get your rock tickets to FaceMan's Waltz!
Back to Top
Epic events and incredible deals straight to your inbox.