We didn't find any Events nearby, but here's what's happening in other cities.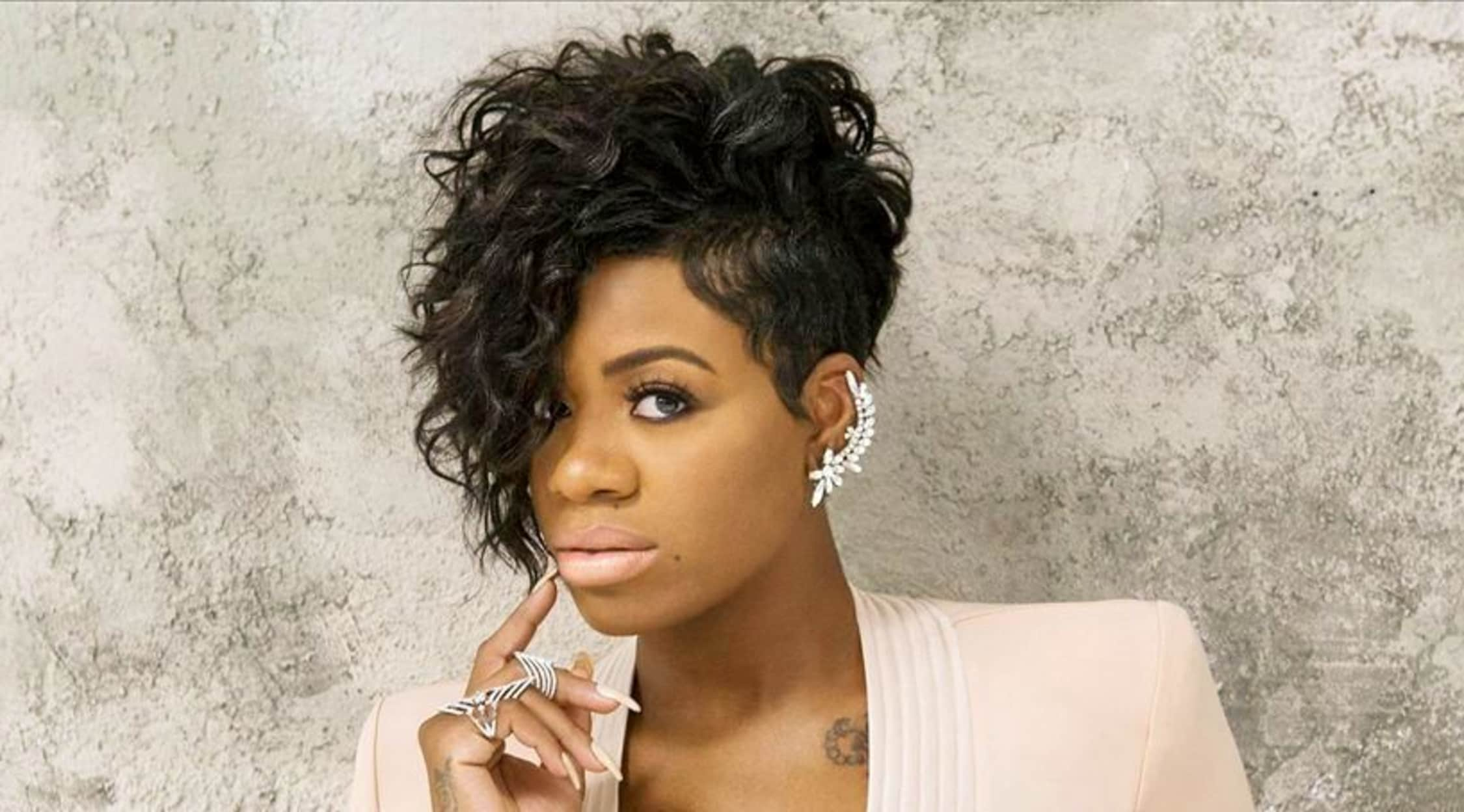 Rovi
Fantasia Tickets
Fantasia Tickets
One of the few music talents to launch her illustrious career from a successful stint on a reality show, Fantasia won American Idol in 2004. She has gone on to carve out a significant piece of R&B fame as a singer and songwriter. She credits her success to inspirational influences from Aretha Franklin, Macy Gray, Patti LaBelle and Faith Evans. Fantasia is best known for her American Idol performances, her widely successful studio albums and her distinctive husky mezzo-soprano voice that covers a range of two octaves and six tenor notes. She has numerous achievements to her name, not the least of which was her 2014 induction into the North Carolina Music Hall of Fame.
Life Before and After American Idol
Fantasia was born on June 30, 1984, in High Point, North Carolina. Her parents, Diane and Joseph Barrino, had christened her Fantasia Monique Barrino and would recall stories of her singing since the age of five. She won the American Idol title in its third season, captivating a wide base of enamored fans who fell in love with her story of hardships in high school and the inspiration she derived from her three-year-old daughter. After her win, she was the first artist to have a No. 1 debut single on the Billboard Hot 100 chart with "I Believe" in June 2004. Free Yourself, her debut studio album, followed shortly thereafter, released in November and reaching No. 8 on the Billboard 200. Her other singles solidified her legacy with "Truth Is" reaching No. 2 on the Billboard Hot R&B/Hip-Hop Songs chart and "Free Yourself" hitting No. 3. She promoted her album in 2005 with television appearances as well as headliner performances at a couple of Jamaican venues like the Reggae Sumfest. She also toured with her live band, which featured singers like Rahsaan Patterson. Fantasia released her second album, Fantasia, in December of 2006. She went on her first solo concert tour in 2010 to promote Back to Me, her third album. Fantasia's career has been peppered with television performances and appearances and Broadway star roles, but she continued to focus on her studio records as well. Her subsequent albums include Side Effects of You in 2013, The Definition of ... in 2016, Christmas After Midnight in 2017 and Sketchbook due to be released in 2019.
Where can I get my Fantasia tickets?
StubHub is your best source for electrifying artists. Grab your future tickets for a Fantasia performance at StubHub.
What is Fantasia's music like?
Fantasia concerts are full of contemporary rhythm and blues with heavy infusions of soul and gospel. Jazz, funk, hip-hop and Reggae also feature prominently in her songs. Music lovers describe her voice as a little raspy and soulful.
What awards has Fantasia won?
In 2004, Fantasia won the NAACP Image Award for Outstanding Female Artist, Vibe Music Award for R&B Voice of the Year, and two Billboard Music Awards for Best-Selling Single with "I Believe." She won two ASCAP Awards for Most Performed Song in 2006. In 2007, she won the Broadway.com Award for Favorite Female Replacement for her performance in "The Color Purple." She won the NCAAP Image Award in 2008 for Best R&B Performance by a Duo or Group with Vocal for her work with Jennifer Hudson on "I'm His Only Woman." The year 2011 was big for Fantasia when she won a Grammy for Best Female R&B Vocal Performance for "Bittersweet," the BOE Global Artist Award, and the NCAAP Image Award for Outstanding Song, again for "Bittersweet." She has countless award nominations for her music and theatrical works.
Is Fantasia touring in 2019?
A Fantasia tour has not been announced for 2019. The last Fantasia concert was in 2016 with Anthony Hamilton, but she has made a few guest appearances since then honoring her idol Aretha Franklin.
Can you tell me more about how Fantasia's records have performed?
Fantasia has sold over three million records in the United States. Free Yourself alone sold over 1.8 million copies within its first year of release and is certified Platinum by the Record Industry Association of America. Fantasia peaked at No. 3 on the R&B albums chart and became certified Gold. Her top single, "When I See You," remained a No. 1 hit on the US R&B Chart for eight running weeks. The song, by itself, is Gold-certified and Billboard ranked it No.8 on its Top Songs of the Decade of 2000. Back to Me debuted No. 2 on the Billboard 200 and reached No. 1 on the R&B charts and Side Effects of You had the same exact results three years later.
What artists have collaborated with Fantasia?
Fantasia has worked with numerous legendary performers. She was nominated for a Grammy for her work with Jennifer Hudson on Hudson's self-titled album in 2008. She featured in a duet with Aretha Franklin, "Put You Up on Game," as well for other musicians like Lyfe Jennings and Michelle Williams. She has performed opening acts for Kanye West, Andrea Bocelli on his World Tour of 2013, Charlie Wilson and Jamie Foxx.
Back to Top