There aren't any Events on the horizon right now.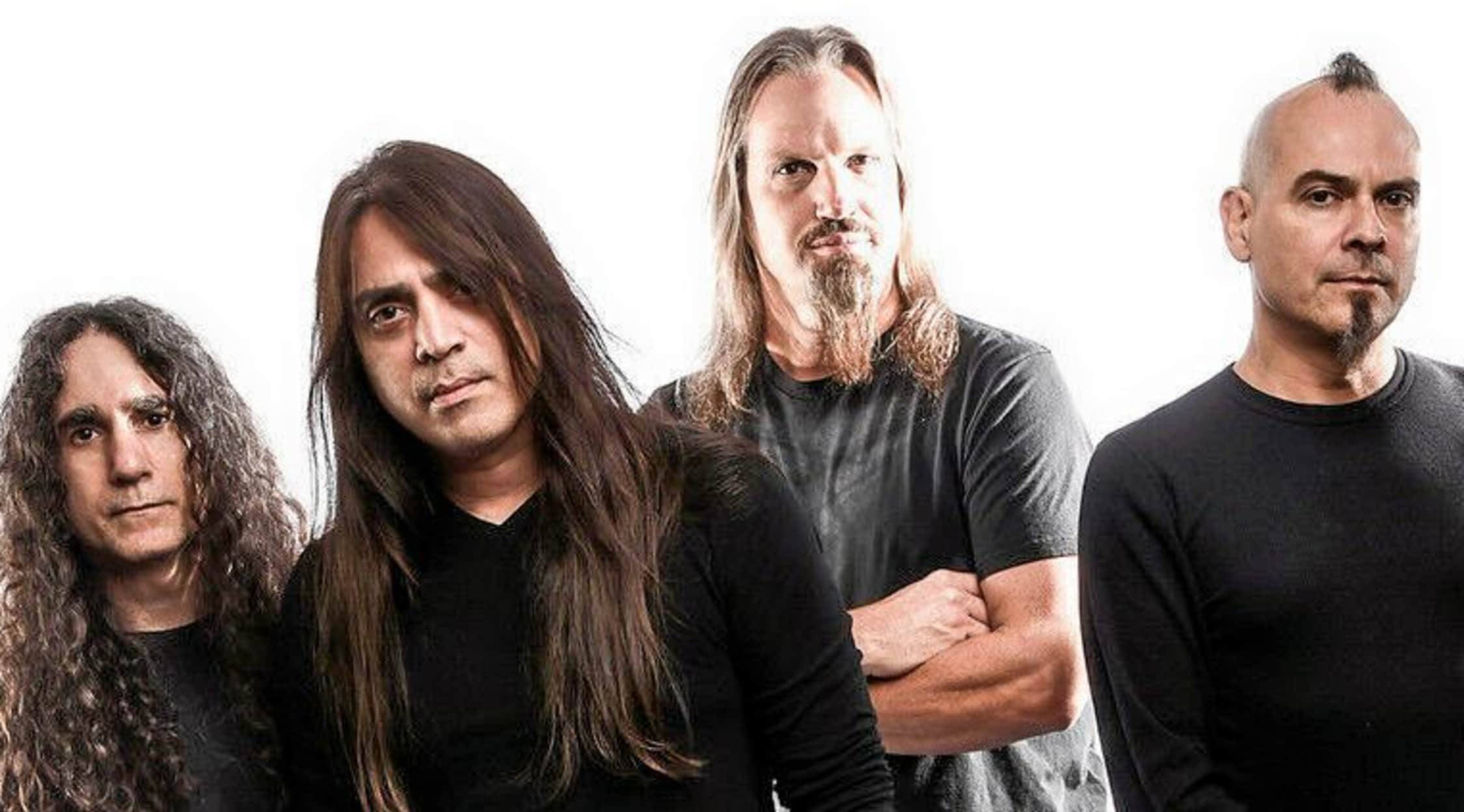 Rovi
Fates Warning Tickets
Fates Warning Schedule
Since 1982, the progressive metal band Fates Warning, as been entertaining audiences. The band has experienced a number of lineup changes, but continues to put on one of the most rock-worth shows there is. Don't miss our opportunity to see Fates Warning in concert. Over thirty years, the band has been busy playing shows, releasing eleven studio albums, two live albums and a number of demo tapes. Fates Warning was one of the early bands in the progressive metal movement and have made an impact with its heydays in the 1980s. Fate Warning represents a shift in music that has impacted the metal scene for years to come. Don't miss your opportunity to see Fates Warning play in concert. There is a long list of opportunities for you to see Fates Warning play in concert during its present tour. Some of the venues include the following: Webster Theater in Hartford, Connecticut; the Palladium Worcester in Worcester, Massachusetts; The Chance in Poughkeepsie, New York; The Token Lounge in Westland, Michigan; Reggies Rock Club in Chicago, Illinois; Agora Theatre in Cleveland, Ohio; and Scout Bar Houston in Houston, Texas. There is ample opportunity to see Fates Warning play in concert, so don't miss out.
Fates Warning Background
Fates Warning got its start in Hartford, Connecticut and has been making music since its inception in 1982. The band's first album was not released until 1984. It was called, Night on Brocken and released on Metal Blade. The sound was original influenced by fellow metal bands like Iron Maiden. It wasn't until the band wrote and released more albums that the progressive metal sounds started to stand out as a new direction in the metal genre. The album The Spectre Within, released in 1985, is a better example of Fates Warning's transition to progressive metal. This change is depicted in a few songs off the album, like "The Apparition," "Epitaph", and "Traveler in Time."
While the first iteration of the band included members, like John Arch (vocals), Jim Matheos (guitar), Victor Arduini (guitar), Joe DiBiase (bass), Steve Zimmerman (drummer), after the release of the release of the second album there were changes to the lineup. After Victor Arduini left the band and was replaced by Frank Aresti, Fates Warning became a progressive metal band. The changes to the lineup up didn't end there, as the original singer left and Ray Alder joined. Not long after the original singer left, the drummer Steve Zimmerman left and the trend toward more atmospheric metal continued.
The band took a short hiatus before getting aback at it by releasing the 1994 album Inside Out. After its released the band lost Joe DiBiase and Frank Aresti; however, it did not stop the remaining members from continuing to make A Pleasant Shade of Gray. This album is considered darker than the former ones and is likely a reflection of the changes within the lineup and the decision to make a concept album. The lineup continued to change with old members becoming new again until this day, along with a reunion.
Fates Warning Discography
Over the significant number of years that Fates Warning has created music, there have been eleven studio albums released. These albums include: Night of Brocken (1984), The Spectre Within (1985), Awaken the Guardian (1986), No Exit (1988), Perfect Symmetry (1989), Parallels (1991), Inside Out (1994), A Pleasant Shade of Gray (1997), Disconnected (2000), FWX (2004) and Darkness in a Different Light (2013). There have been two live albums: Still Life (1998) and Live in Athens (2005). There have been a number of singles that are fan favorites. Some of these singles include: "Through Different Eyes," Eye to Eye," "A Pleasant Shade of Gray pt. 2" and "We Only Say Goodbye."
Fates Warning Trivia
Fates Warning has released both music DVDs and VHS tapes, like A Pleasant Shade of Gray, Live at the Dynamo, The View from Here and Live In Athens. The band has also created music videos for a number of songs, like "Firefly," "Simple Human," Through Different Eyes," Kyrie Eleison," and many more.
Fates Warning Concert Experience
The band's current lineup is Ray Alder (vocals), Jim Matheos (guitar), Frank Aresti (guitar), Mark Zonder (drums) and Joe DiBiase (bass). This lineup is guaranteed to impress you with its years of experience performing in concert and perfected instrumentation. Fates Warning is a pioneer in the world of progressive metal and should not be missed if you are a fan of the band or the genre. Metal fans that are interested in the breadth of the genre will be interested to see Fates Warning in person to see how it has transformed over the years. Get your tickets now before the show near you sells out. It is a great opportunity to introduce your friends to progressive metal.
Back to Top
Epic events and incredible deals straight to your inbox.