There aren't any Events on the horizon right now.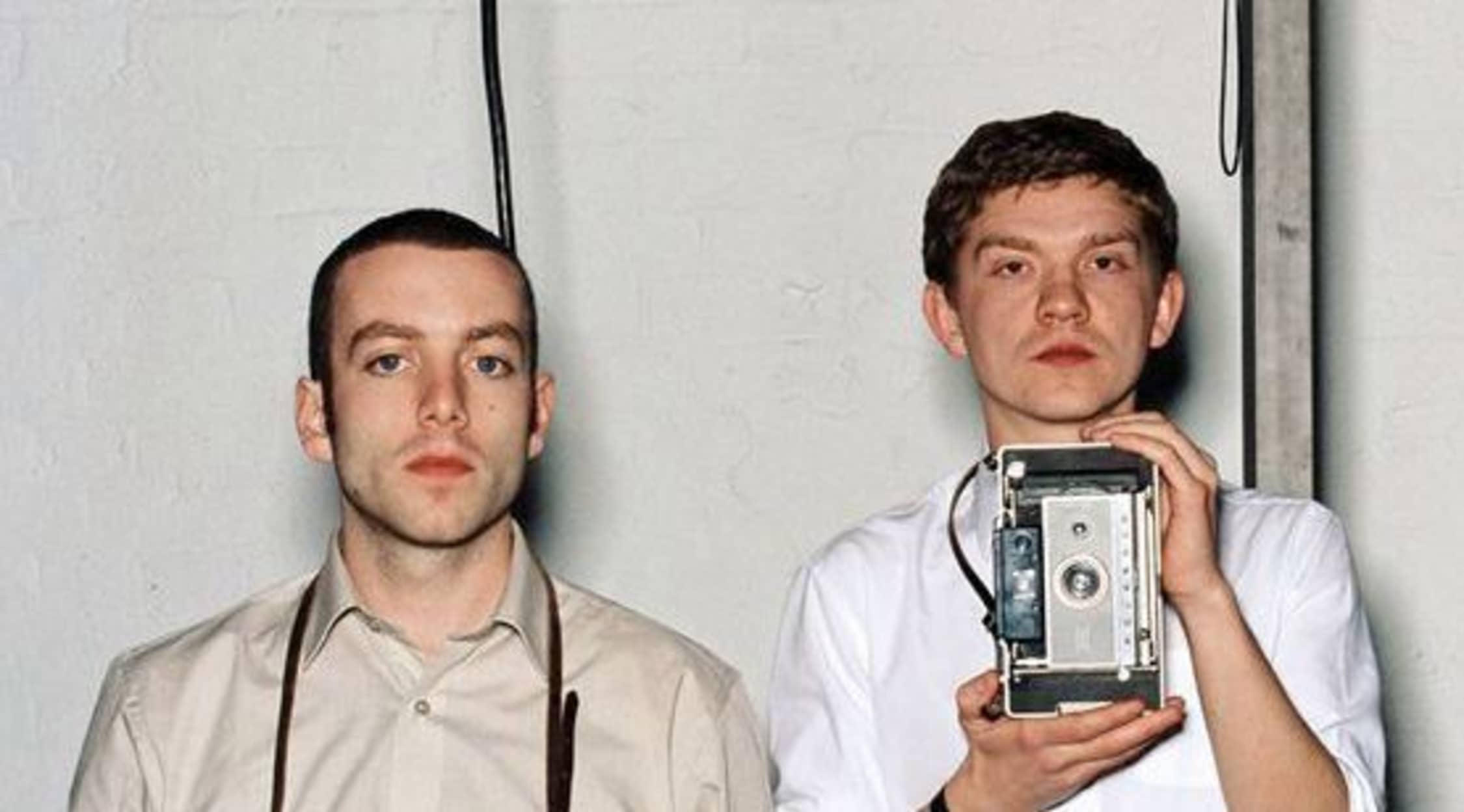 Rovi
Field Music Tickets
Field Music – The 2016 Tour
Field Music's latest tour is one of their most exciting and most anticipated to date. Field Music will be touching down in cities all over the United Kingdom and the United States in a circuit of high-energy and uplifting concerts that you don't want to miss. They will be playing at some incredible festivals (Scarborough Fair Arts & Music Festival, Caught by the River Calder) and a slew of iconic venues (FOPP, Islington Assembly Hall, Rough Trade NYC) as they bring their long and impressive collection of thoughtful and stylish songs straight to your eyes and ears. Don't miss out on one of the most accomplished British indie pop acts of the decade! Get your tickets today.
About Field Music
Based in Sunderland, England, artsy indie rock group Field Music were formed by brothers David and Peter Brewis, plus pianist Andrew Moore (who left after Tone of the Town was recorded). Their vibrant blend of Beach Boys tunes filtered through a post-rock style has earned them comparisons to the Futureheads and the New Pornographers. Their eponymous album debut was issued on Memphis Industries Records in 2005, followed by Write Your Own History the following year, and Tone of Town the year after that. After putting the band on hold and starting new projects (Peter launched The Week That Was, and David formed School of Language), the siblings issued a new record, Field Music (Measure) early in 2010. Arriving in 2012, Field Music's fourth full-length effort Plumb crammed 15 cleverly arranged, tightly wound, and impossible-to-ignore pop cuts into a mere 35 minutes. The pair also formed a touring version of Field Music with Ian Black and Kev Dosdale. In 2015, Field Music issued Music for Drifters, the score of a re-release of John Grierson's seminal North Sea fishing documentary from 1929, Drifters.
Previous Hits
2005's Field Music is the self-titled, critically acclaimed debut of the British three-piece. Released by the trio of northern boys who mine a rich seam of angular and melodic guitar arranged in indie pop style, their eponymous and stellar debut album can be easily compared to XTC in their poppiest moments, to the Beach Boys filtered through a post-punk strainer, and to the New Pornographers with the lights dimmed. Established by Peter Brewis, his brother David, and drummer Andrew Moore, the band shares some of the harmony-rich, herky-jerky feel of the Futureheads but demonstrates a much more subdued, melancholy, and diverse style. Field Music's 12 cuts are bursting with soaring choruses, vocal harmonies, and inventive arrangements (falsettos, saxophones, glockenspiels, and harmonicas abound), the likes of which carry them lightyears ahead of their contemporaries and land them squarely at front of this decade's edition of the British Invasion. Indeed, when the three-piece are working their optimal sound, as on the desperately quiet "Got to Get the Nerve", the cello-laden pop treasure "Shorter Shorter", the seasoned "It's Not the Only Way to Feel Happy", and "Like When You Meet Someone Else", they demonstrate an understanding of dynamics and a reliably catchy approach to songcraft that their peers haven't really figured out. All this to say that Field Music is definitely a band to watch, and that their album is one you've got to hear if you are dedicated to exciting, inventive, and smart guitar pop.
2012's Plumb was a Top 50 U.K. hit, making number 49 on the charts. It's the fourth album from Field Music, and it is their most progressive, most musically accomplished, and most precise effort to date. Plumb is the proof that the Brewis brothers are perfecting and refining their approach, breaking it down into essential elements and keeping a tight leash on the individual tracks and the set as a whole. Unlike the seemingly interminable Field Music (Measure), Plumb quickly rushes by in a colorful whirl of stirring performances and eccentric (in a good way) arrangements. This time around, the siblings appear to embrace the progressive rock elements that have always hung around the edges of their style. Here, they have dragged them out into the light. Besides the usual XTC/Beatles chamber pop that shines through in the chiming guitars and the sweeping, hooky choruses, there are times that Field Music sound like early Genesis or classic Yes, to name a couple. One can hear it generally in the way the guitars wrap around each other, in the interestingly quirky combinations of instruments, and in the tricky vocal harmonies. There are moments of pure prog as well, such as the rumbling heavy synth on "Choosing Sides" and the wriggling bass of "Who'll Pay the Bills". The prog they work into their arrangements isn't the especially challenging kind, or the sort that appeals to Tolkien devotees and musos. Instead, it's the variety of prog rock with swagger and hooks (as on "Roundabout") that you would hear on AOR radio in the '70s. When done right, as on Plumb, this blend of prog and pop works like a flawlessly constructed music machine, and here it yields what is likely the pair's most immediately and viscerally satisfying record yet. The changing dynamics in each track, and from track to track, keep the listener hooked throughout. The caliber of songcraft, too, has never been more impressive. Add to this the unbelievably strong one-two punch on "Just Like Everyone Else" and the heart-bursting, soaring moment of pop brilliance on the album closer "(I Keep Thinking About) A New Thing", and you've got an album that emerges as a highlight in an already extremely inspiring and impressive career.
Trivia
Field Music founder Peter Brewis was the original drummer of the Futureheads.
The Field Music Concert Experience
Continuing in the tradition of the modern British Invasion, Field Music deliver one of the most irresistible collections of chiming pop around. Their quirky, progressive sound and flawless songcraft guarantee a show that is both elegant and eccentric. Whether they are opening with some of their original fan favorites like "Luck is a Fine Thing" and "You Can Decide" or their latest pop gems off of their upcoming Commontime, the Field Music concert experience is resonant and rewarding. Grab your best concert buds and start planning your Field Music concert today – don't miss out on the indie pop show of the year!
Back to Top