FINDING NEVERLAND ATLANTA
Finding Neverland Atlanta
Finding Neverland Atlanta Tickets
We didn't find anything nearby, but here's what's happening in other cities.
There aren't any events on the horizon right now.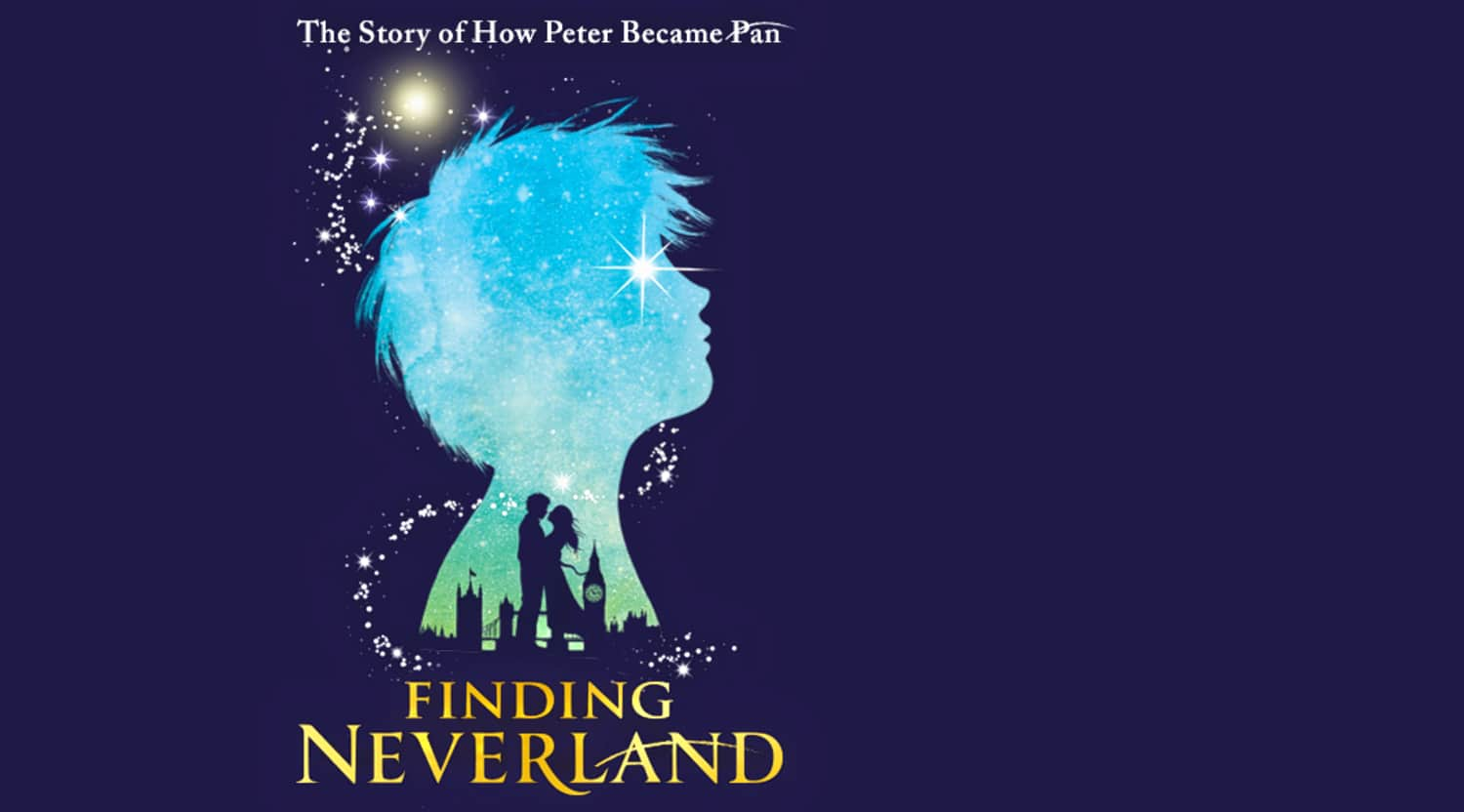 Finding Neverland Atlanta Tickets
Finding Neverland Tickets
Finding Neverland, the musical, is a story about struggling playwright J.M. Barrie who falls for a mother of four boys. The boys inspire him to create the world of Neverland and you follow how this magical place transforms the real-life persona of Barrie both professionally and personally. The musical is based on the Oscar-winning movie of the same name featuring Johnny Depp and Kate Winslet in 2004. J.M. Barrie was the actual author of the story of Peter Pan in 1902 as a character in a book that was later turned into a full play about Peter Pan in 1904. He would then turn the beloved play into a novel whose story would be told and retold to entertain generations for over a century.
Finding Neverland in Your Neighborhood
The tale of Peter Pan and the various versions of this classic story have been turned into mainstream hits over the years, including Hollywood movies and Disney animation. In 2014, NBC aired a live version of Finding Neverland that would lead to the Broadway debut at Lunt-Fontanne Theatre in March 2015. In 2016, the show ended its run on Broadway. Finding Neverland lives on today and breathes new life into theatergoers across the nation with a vivacious and contagious US tour that replaced the Broadway show in 2016.
Where can I buy Finding Neverland tickets?
You can get your Finding Neverland tickets at StubHub, the largest online ticket marketplace in the world. When you buy your tickets at StubHub, you get the FanProtect guarantee ensuring your ticket purchase is safe and secure.
How long is the Finding Neverland performance?
Finding Neverland is roughly two hours and 35 minutes with one intermission between 15 and 20 minutes. The intermission length will be determined by the Finding Neverland venue. Keep in mind that food and beverage availability is also determined by the venue of your chosen performance.
Is Finding Neverland appropriate for children of all ages?
A Finding Neverland production welcomes and encourages children of all ages to attend. Be sure to check with the venue before you purchase tickets as most theaters restrict entry into any and all theater performances to children aged four and under. Children attending will also likely require a ticket.
What are the most popular Finding Neverland songs?
The most popular Finding Neverland songs from the musical are inspirational and magical, including "All of London is Here Tonight," "All That Matters," "Sylvia's Lullaby," "Neverland," "We're All Made of Stars" and "Something About This Night." You can purchase the Finding Neverland soundtrack with both the original Broadway cast or the famous musician version.
Do any celebrities participate in Finding Neverland performances?
Finding Neverland has been sprinkled with celebrity performances since its debut, including Allison Williams, Christopher Walken, Kelsey Grammar and Mathew Morrison. In 2015, a celebrity Finding Neverland album was released that was filled with fan-favorite musicians, such as Christina Aguilera, John Legend, the Goo Goo Dolls, Ellie Goulding, Jon Bon Jovi and more.
Does Finding Neverland currently perform in Atlanta?
The Finding Neverland tour most recently performed in Atlanta at the Fox Theater in 2017. At this time, upcoming dates for a return performance have not yet been announced. You can, however, find Finding Neverland performances in other parts of the state and in surrounding states throughout the year.
Is there currently a Finding Neverland tour?
The Finding Neverland tour is set to continue performing across the US through 2020. The show will make stops at dozens of towns and cities in nearly every state, such as Jesse Auditorium in Missouri, The Flynn in Vermont and the Kavli Theater in California.
Is Finding Neverland an interactive experience?
Finding Neverland does not directly interact with the audience. However, the actors do get up close and personal at times.
Back to Top
Epic events and incredible deals straight to your inbox.