FINDING NEVERLAND SAN DIEGO
Finding Neverland San Diego
Finding Neverland San Diego Tickets
We didn't find anything nearby, but here's what's happening in other cities.
There aren't any events on the horizon right now.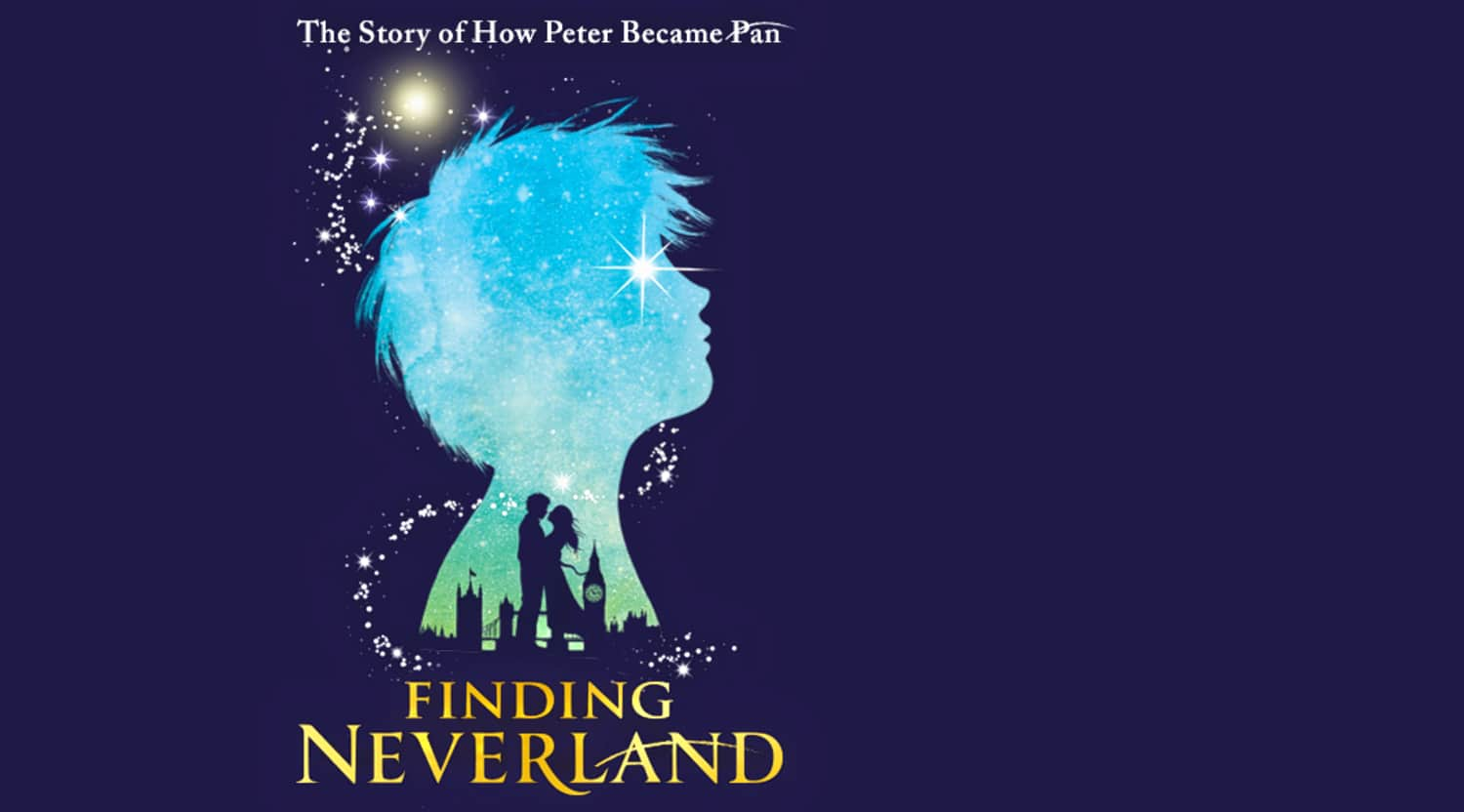 Finding Neverland San Diego Tickets
About Finding Neverland
Based on the Academy Award-winning film of the same name, Finding Neverland tells the story of author J.M. Barrie and the family who inspired Peter Pan, Barrie's greatest work. Finding Neverland interweaves Barrie's real-life story of the magical adventures that take place within the world of Captain Hook and The Lost Boys.
The Inspiration Behind Peter Pan
In the late 1800s, Scottish playwright J.M. Barrie had been struggling to find inspiration. Then he had a chance encounter that changed everything: Barrie met the Llewelyn family, which was comprised of four young brothers and their widowed mother, at a park. Barrie soon became a close friend of the family.
Peter Pan was inspired by the boundless imaginations and make-believe adventures of the Llewelyn boys. Barrie set out to write a play that was like no other and, as a result, astounded London theatergoers. The magic of his classic tale still holds strong today, warming hearts around the world.
The Stage Production
Finding Neverland is the enchanting story of how Peter Pan, one of the world's most beloved characters, came to life. This amazing production follows Barrie as he finds the courage to become the writer—and the person—he longs to be.
Directed by Tony Award winner Diane Paulus, this musical features an original score by noted composer and British singer Gary Barlow and Grammy Award-winning songwriter Eliot Kennedy, in addition to choreography by three-time Emmy winner Mia Michaels.
Finding Neverland is a timeless theatrical production that delights audiences of all ages with mesmerizing visuals, catchy songs and its important message about the power of imagination.
San Diego Tickets
The Civic Theatre is a 2,967-seat performing arts venue located in downtown San Diego. It is owned by the City of San Diego and operated by San Diego Theatres.
SDT is a non-profit arts organization that manages, markets, operates and maintains the San Diego Civic Theatre in the heart of downtown, as well as the historic Balboa Theatre in the Gaslamp Quarter. Get your tickets to see Finding Neverland in San Diego at StubHub.
Trivia
In the original version of Peter Pan, Peter Pan and The Lost Boys were able to fly without any assistance. Later on, after there were several reports of children becoming injured after attempting to fly from their beds, fairy dust was added into the story as being a necessary part of flying.
Back to Top
Epic events and incredible deals straight to your inbox.