There aren't any Events on the horizon right now.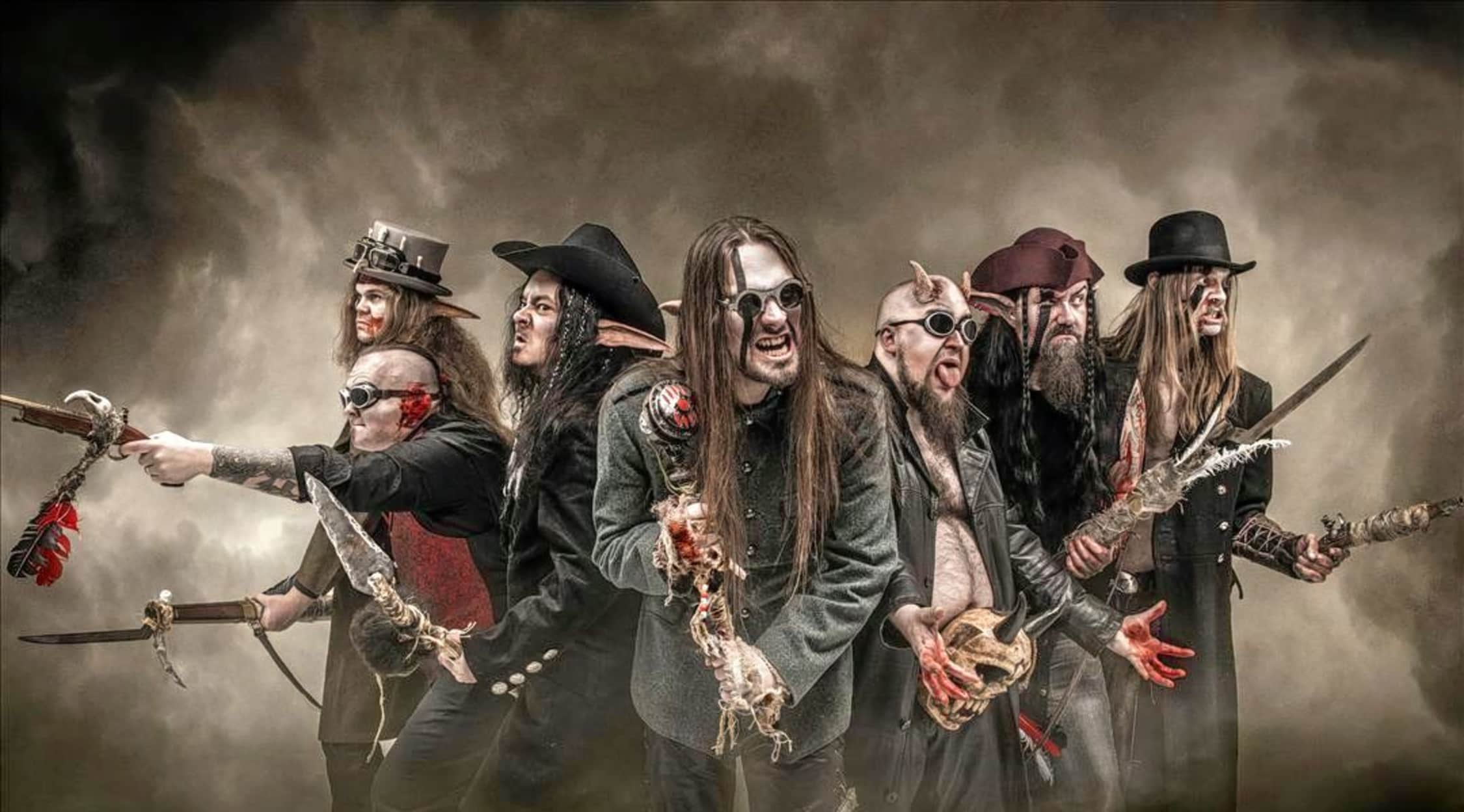 Rovi
Finntroll Tickets
Finntroll Tickets
Come and experience the gritty, heavy metal music of this extraordinary band! Finntroll is one of the most exciting bands in the country! Hailing from Helsinkin, Finland, this folk metal band has created a worldwide fan base since they emerged on the scene in the late 1990s. Don't miss your chance to see them perform their gut-wrenching music live! Finntroll tickets are currently all the rage on StubHub and you will want to act now to reserve your spot to an upcoming concert. The Finnish rockers combine elements of death metal, folk metal and black metal to create their sound and have been making waves in the music industry for decades! Buy your concert tickets from StubHub today, and be there for every rockin' moment!
Finntroll
Are you ready for a night of music? You'll want to visit StubHub and purchase a pair of concert tickets to check out death metal band Finntroll when they pop up at a venue near you! The group has been active since 1997 and has been attracting fans from around the globe. The band's name comes from an old Finnish legend that tells the tale of the wild-looking man who attacks and kills a party of Bible-bearing priests who happen upon him in the Finnish wilderness. The survivors of the attack go back to their camp spewing tales of the Finn-Troll. Most of the band's music and lyrics focus on these Finnish legends and a troll leader named Rivfader. You've never heard anything like it before, and you won't want to miss a single moment of their unique concerts! Buy your Finntroll tickets from StubHub, and find out why fans can't get enough!
Rock, Pop and Hip Hop Tickets
There's nothing better than seeing your favorite artist take the stage and belt out their greatest hits and newest music in front of thousands of cheering fans! And when you buy your rock, pop and hip hop tickets from StubHub, you will get the chance to experience all of this and much more! Buy your tickets soon from StubHub, the only ticketing outlet you ever need to turn to for access to the most prominent concert events!
Finntroll Tour Dates
The band already has several albums and EPs under their belts and you will want to see what's in the works for this year! Their newest album is Blodsvept and features the band's signature combination of black metal and folk metal. Come down to your local concert venue and catch this exciting band live! Their live performances never disappoint! Don't wait! Finntroll tickets are for sale right now! Check StubHub for all of the latest tour dates and information about Finntroll, and snag some tickets to a show near you!
Finntroll Concert Tour
If you're ready to rock out to one of the most exciting folk metal bands in the world, then get down to your local concert venue to see Finntroll in action! Don't miss your chance to see these amazing musicians perform their signature sound live! Buy your rock, pop and hip hop tickets from StubHub, and be there for adrenaline-pumping moment!
Back to Top