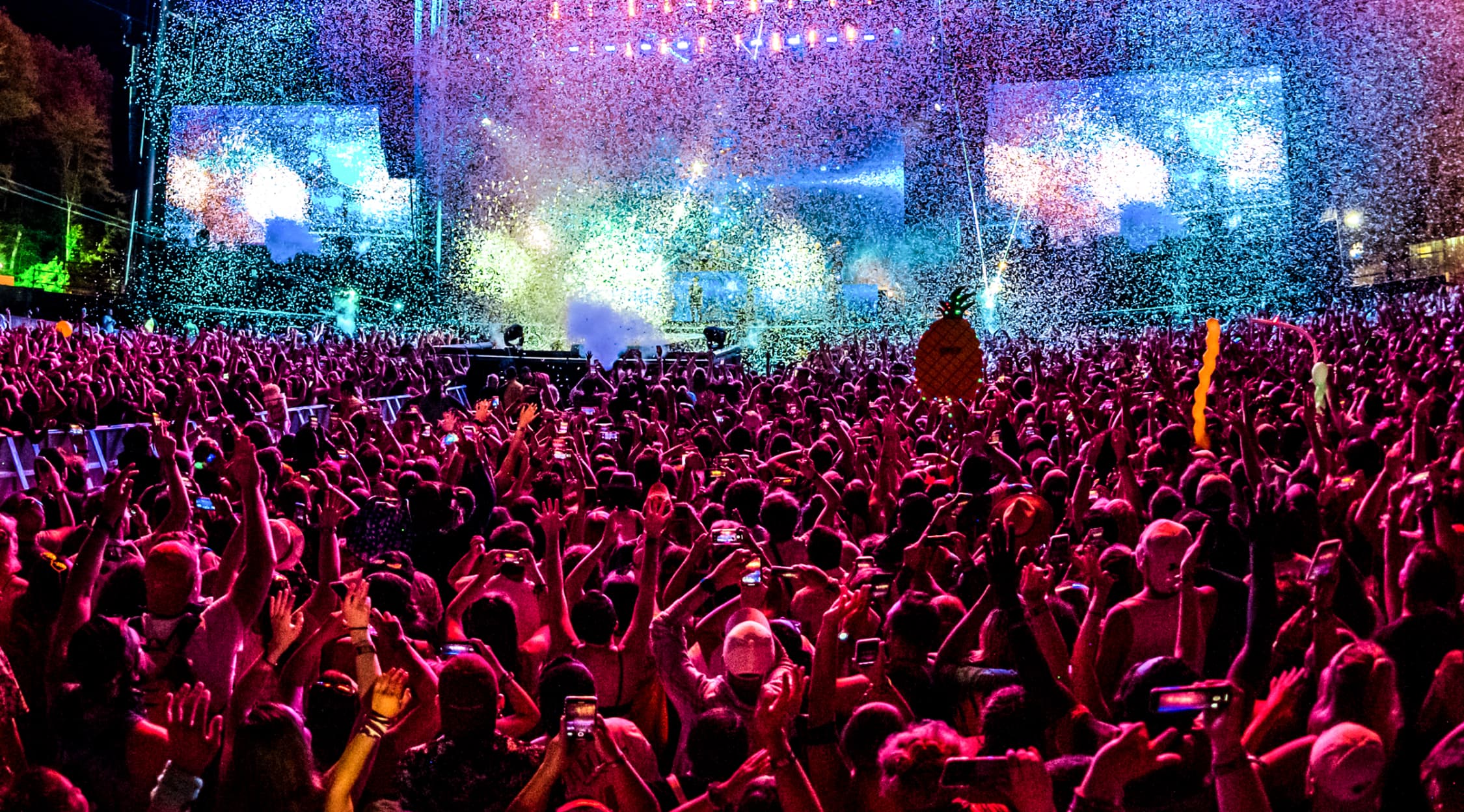 Firefly
Firefly Music Festival Tickets
Firefly Music Festival Tickets
The Firefly Music Festival is one of the premier festival events on the East Coast. Founded in 2012, the event takes place at the 105-acre Woodlands of Dover International Speedway in Delaware. After an inaugural year that included performances from indie rock and alternative bands such as The Black Keys, The Killers, Jack White and The Head and the Heart, the festival has expanded to include diverse genres such as rap, hip-hop, classic rock and EDM acts. The four-day festival includes a full schedule of performances on seven stages.
A Total Sensory Experience
When you purchase Firefly Music Festival tickets, it's about more than just the music. Activities for attendees include an arcade and video game tent, a silent rave, a dedicated hammock hangout, a coffee house with vendors and musical performances, an iconic pathway with a theme chosen by attendees and local beers from Dogfish Head Brewery. Those at the festival can also design their own custom pair of Toms shoes. Firefly Music Festival is an environmentally friendly event with a focus on sustainable operation.
Where can I buy Firefly Music Festival tickets?
StubHub is your source for Firefly Music Festival tickets where you'll find all the options you need for an incredible experience at this East Coast festival, including standard admission, VIP and Super VIP passes. You can also book your campsite or arrange luxurious glamping accommodations with air-conditioned tents and food vouchers.
When is the next Firefly Music Festival?
The Firefly Music Festival is traditionally held during the third week in June. The 2019 event took place from June 21 to 23. Dates have not yet been announced for the 2020 Firefly Music Festival. If past years are any indication, expect to learn the schedule in November 2019 with a full lineup and ticket sales at StubHub following in winter.
Who is playing at Firefly Music Festival?
The lineup for the 2020 Firefly Music Festival will likely be announced in January or February of that year. As for the most recent incarnation of the festival, 2019 headliners included emo dance rock band Panic! at the Disco, world-class rapper Travis Scott and hip-hop sensation Post Malone. Want to weigh in on the lineup? Firefly Music Festival offers an annual talent survey that lets attendees request their favorite acts for the following year. Check back closer to the actual dates to find out more information about the finalized lineup for the festival.
What are the most memorable Firefly Music Festival performances?
Eminem headlined the festival's heaviest-ever hip-hop lineup in 2018 and delivered a blistering performance with all of his iconic tracks from years past. Maryland rapper Logic also wowed the crowd with his intimate lyrics highlighting social issues. In 2015, Beatles icon Paul McCartney delivered a breathtaking 2.5-hour set to close the festival.
How many people attend Firefly Music Festival?
Festival attendance peaked in 2015 when McCartney headlined, drawing 90,000 fans. This topped the record from the previous year when 80,000 festival attendees turned out to see modern rock legends Foo Fighters. Most recently, 50,000 people came to Dover for the Firefly Music Festival in 2019 after attendance dipped to 30,000 in 2017.
What are the stages at Firefly Music Festival?
With several performance locations throughout festival grounds as well as special events, fans have plenty of chances to catch their favorite acts and to experience exciting new indie performers. In 2019, a Thursday night pre-party featuring Louis the Child and a DJ set by Gryffin took place at the festival's camping hubs. The North Hub Beach Club hosted Big Wild on Friday night, Klingande on Saturday night and Matoma on Sunday night.
Back to Top