We didn't find any Events nearby, but here's what's happening in other cities.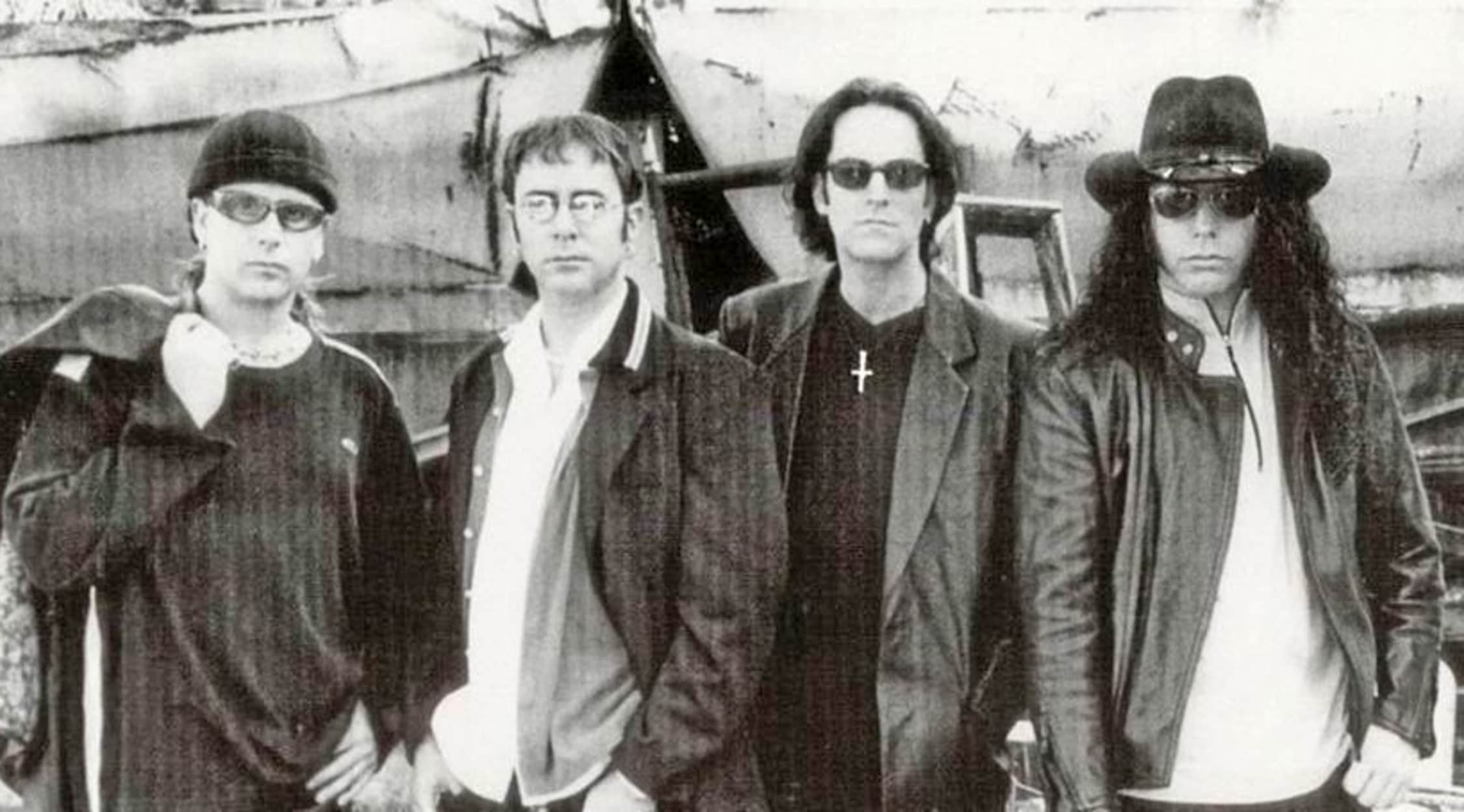 Rovi
Firehouse Tickets
Firehouse – The 2016 Tour
Whether they are playing at swankiest resorts (Riverbend RV Resort, Riverside Casino and Resort), the most classic concert theaters (Surf Ballroom, Medina Ballroom, Arcada Theater), or even a cruise (Monsters of Rock), Firehouse never fail to bring a huge and hard-hitting show that will take you right back to the glory days of pop-metal. Tickets are going fast, so be sure to get yours today!
About Firehouse
Firehouse has its roots in 1984, when guitarist Bill Leverty's group White Heat needed a drummer, and future Firehouse member Michael Foster took the position. Foster and Leverty visited rock clubs together, and one night they saw vocalist C.J. Snare and bassist Perry Richardson playing in Maxx Warrior. Leverty was impressed. He sent Snare some of his material as soon as Maxx Warrior broke up, and a few weeks later, Snare was singing for White Heat in Virginia.
The three-piece took their demo to Richardson, who joined them within the year. The four musicians went to Leverty's house in Charlotte, North Carolina to record more material, and eventually settled on the name Firehouse. In December of 1989, Epic Records' Michael Caplan flew to New York to hear them play, and they soon joined the label. They entered the studio with David Prater, who produced their first two albums.
The band's 1990 self-titled debut, Firehouse, was a critical and commercial success. They won numerous magazine awards, and the album sold more than two million copies. They followed up with 1992's Hold Your Fire. Although not as popular as its predecessor, the sophomore album generated three hit singles and went gold.
Firehouse's third album, 3, saw producer Ron Nevison behind the boards. Although Firehouse's success in the United States had waned by the time 3 was released in 1995, it brought the band more overseas success than ever before. It went gold in a number of Asian countries, giving Firehouse a chance to tour in Thailand and India. The follow-up to 3, Good Acoustic, was a set of acoustic covers of their greatest hits, in addition to four new tracks. Produced by Leverty himself, Good Acoustics went gold in countries around the world, including the Philippines, Thailand, and Malaysia. They supported the album with an Asian tour in 1996, followed by another tour of Japan, Thailand, and Indonesia in February of 1997. They returned to Southeast Asia in July, playing an unprecedented 25 sold-out shows in Indonesia.
The band's shrinking audience in the United States led them to switch labels to Japan's Pony Canyon, through which they released Category 5. They toured heavily in Asia throughout 1998 and 1999 with great success. They also toured heavily in the United States, including a 1998 tour with Quiet Riot and Slaughter. In April of 1999, a concert in Osaka, Japan was documented for the album Bring 'Em Out Live.
In 2000, bassist Richardson was replayed by Bruce Waibel, whom Leverty had met in Sarasota. Waible joined Firehouse in the studio for O2 and on tour for Metal Edge 2002. After this twelve-week tour with LA Guns, Warrant, Ratt, and Dokken, Waibel left the band to spend more time at home. He unexpectedly passed away in 2003, at the age of 45. Dario Seixas replaced him in time for the critically acclaimed 2003 album Prime Time, but he left shortly after. Allen McKenzie then took over bass. The band toured regularly in Asia and the United States for the next few years. Full Circle, Firehouse's ninth studio album, was released in 2011 and featured new recordings of some of their older songs.
Previous Hits
Firehouse's biggest singles are "Love of a Lifetime", "Don't Treat Me Bad", "All She Wrote", "When I Look into Your Eyes", "Sleeping with You", "Reach for the Sky", and "I Live My Life for You". Their most successful albums are Firehouse, Hold Your Fire, and 3.
Firehouse's 1991 self-titled debut was a polished, slick set of pop-metal. While louder tracks, such as "Don't Treat Me Bad", sounded great on the air, the true strength of the album was the band's talent for power ballads, such as the Top 10 single "Love of a Lifetime". They had difficulty producing a consistent collection of high-quality songs for this album, but when they hit on a power ballad, they sounded as fine as they come.
With their second album, 1992's Hold Your Fire, Firehouse honed their slick, AOR rock to perfection. While their rockers do feature loud guitars, they never sound threatening. Some of the cuts may not be as catchy as they could be, but the power ballads tie the album together, and the result is a prime cut of radio-ready pop-metal. The band knows how to craft these kinds of songs, composing sweeping choruses and building appropriately flamboyant production to make Hold You Fire a worthwhile listen for pop-metal fans.
Firehouse sanded down most of their harder edges on 1995's 3, their aptly-titled third album. Some of the tracks still rock out, but they are less driven by distorted guitars than punctuated by them. Still, the band's greatest strength is their knack for rock anthems. Although none of their ballads break new ground, they are executed with style – well enough to make the album a moderate success almost five years after the genre went out of fashion.
Trivia
In December of 2004, Firehouse was the first major international rock group to play concerts in northeast India. Firehouse's first Indian date was in Shillong, followed by concerts in Aizawl and Dimapur.
The Firehouse Concert Experience
Hold onto your hat and stay close to a friend, because you are about to get blown away by the pure pop-metal power of Firehouse. With more than 25 years of recording and performing experience, and a catalog of anthemic hits that bring back the electrifying energy of the '80s, a Firehouse show is something brash, exuberant, and rebellious. You will be stunned by Bill Leverty's killer guitar chops and C.J. Snare's searing vocals. Don't miss out on your opportunity to see one of the most iconic pop-metal bands live and in the flesh!
Back to Top
Epic events and incredible deals straight to your inbox.