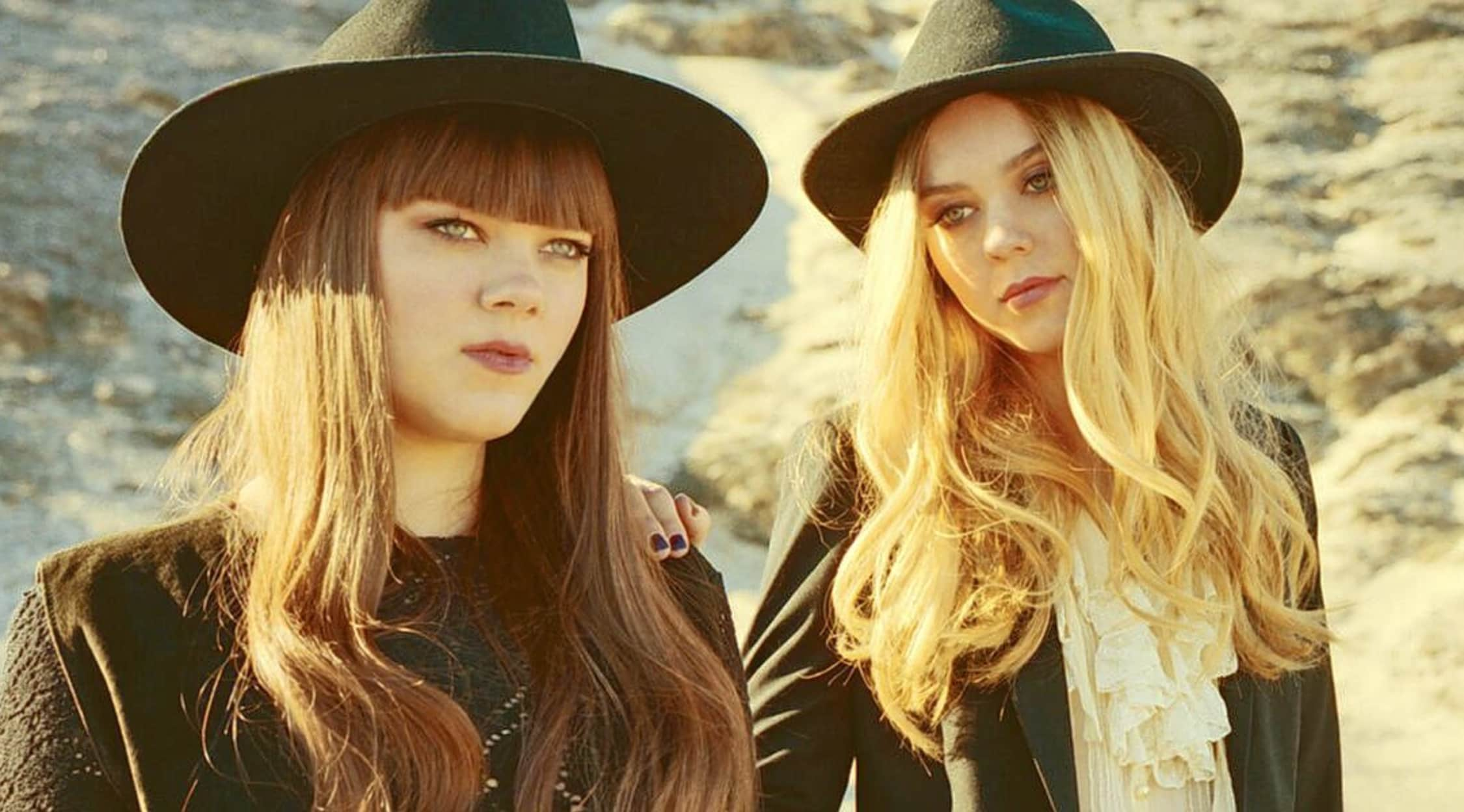 Rovi
First Aid Kit Tickets
First Aid Kit Tickets
For the band First Aid Kit, music is a family affair. Born into a family of music aficionados, Johanna and her little sister, Klara, began their musical career at a young age. They enjoyed singing at home as well as playing instruments, and before long, they were performing on street corners and uploading their music to MySpace as well as submitting their music to local radio stations, which jumped at the talent they saw. By 2008, the sisters had posted a cover of the Fleet Foxes song, "Tiger Mountain Peasant Song," which was noticed by the band and subsequently praised and shared by them, essentially skyrocketing the sisters to international fame, bringing large crowds to every event at which they perform.
The Singing Sisters from Stokholm
Inspired by American and Swedish music alike, Johanna and Klara Söderberg are queens of folk music. They put their formal education on the back burner in favor of pursuing a life of performing, and as it turned out, the world wanted to hear the music these talented sisters could create together. Currently, the lineup of First Aid Kit consists of the two sisters, who both sing and play guitar and harp, Scott Simpson on drums, Steve Moore on keyboards and trombone and Melvin Duffy on guitar and mandolin.
Where can I buy First Aid Kit tickets?
If you are looking for First Aid Kit tickets and its upcoming performances, look no further than StubHub, which has the best available seats at the best available prices online.
What are some popular albums by First Aid Kit?
If there were one album by First Aid Kit that all fans would want to be familiar with, it would be The Lion's Roar. Released in 2012, First Aid Kit's sophomore effort included songs such as the title track, "The Lion's Roar," as well as the smash hit "EmmyLou." The album topped the Swedish Albums Chart within the first week, and it really put the Scandinavian sisters on the map.
What are some of the songs that First Aid Kit performs live?
You can almost always expect to hear the Fleet Foxes' song, "Tiger Mountain Peasant Song," covered at some point in a First Aid Kit concert setlist. Additionally, some songs you can anticipate this band will play include "Distant Star," "It's a Shame," "Master Predator," "Stay Gold," "Rebel Heart," "EmmyLou" and "My Silver Lining."
What are some things I can expect at a First Aid Kit concert?
The members of First Aid Kit have the uncanny ability to make large festivals and venues feel like small, intimate coffee shop performances. The band's interactions with the crowd are a testament to how much they enjoy performing and, furthermore, enjoy performing with one another. The Scandinavian sisters typically play and sing in front of scenes of pastures and mountainsides that flash across the screen on stage. They transport their audience with both their music and ambiance.
Has First Aid Kit been nominated for any awards?
First Aid Kit is a critically acclaimed band with the nominations and awards to support it. The band has been nominated for two BRIT Awards, one of which was for Best International Group. It received the Nordic Music Prize for Best Nordic Album in 2012. That same year, First Aid Kit also won four separate Swedish Grammi awards, including Artist of the Year, Songwriter of the Year, Best Pop of the Year and Album of the Year.
Who are some artists similar to First Aid Kit?
First Aid Kit has a sweet, folksy air about them. Artists with a similar flair and sound that fans of First Aid Kit would enjoy are Fleet Foxes, Courtney Barnett and Nathaniel Rateliff & The Night Sweats.
Back to Top