There aren't any Events on the horizon right now.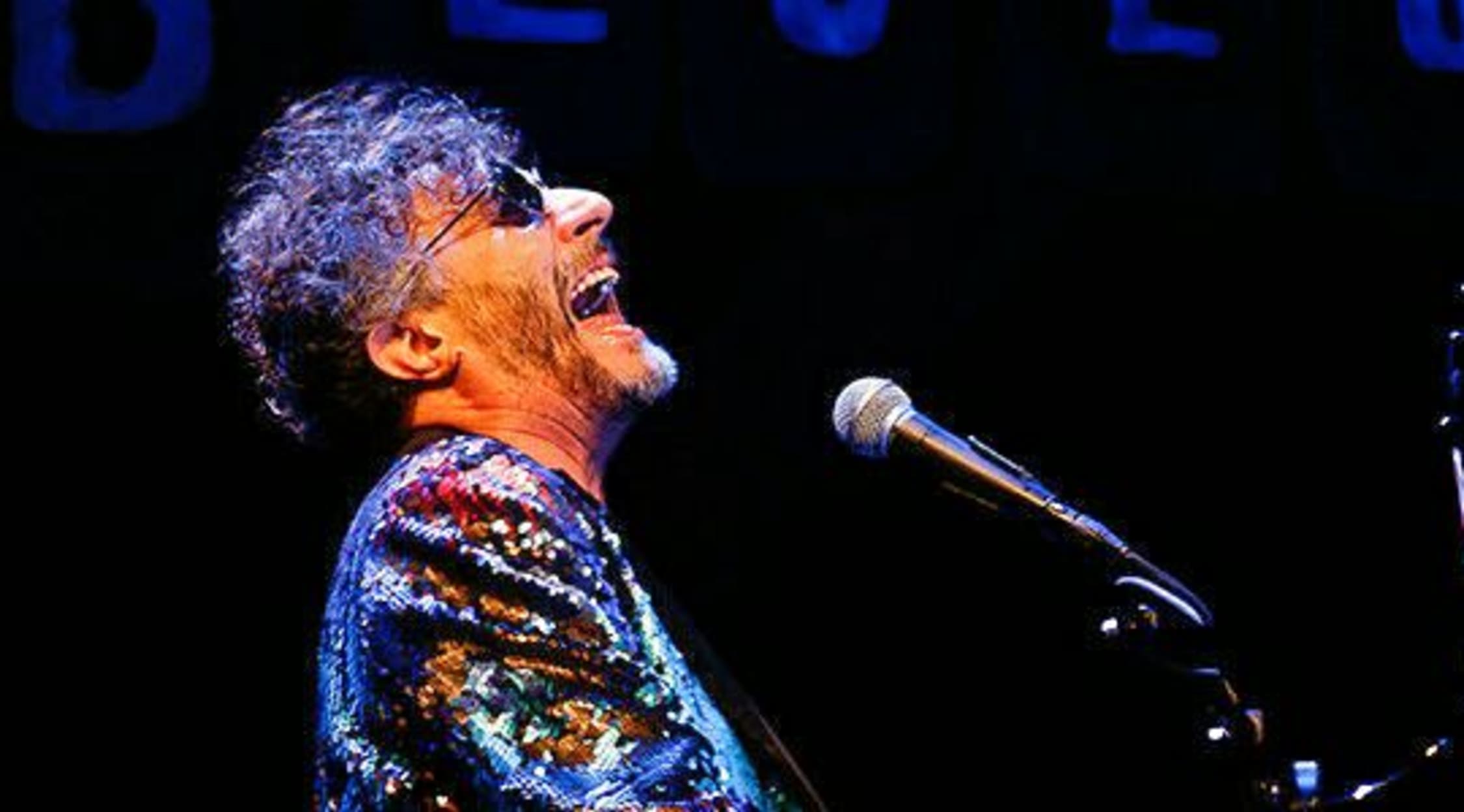 Alamy
Fito Paez Tickets
Fito Paez Schedule
Originally from Argentina, Fito Paez has been blessed with many talents. The songwriter, film director, rock-and-roll pianist and singer has made an indelible mark in the world of entertainment.
Latin Grammy winner Fito Paez is set to perform at Irving Plaza in New York, New York, and the Fillmore Miami Beach at Jackie Gleason Theater in Miami Beach, Florida. To get in on all of the action, make sure you keep track of Fito Paez's concert schedule year round. All you need to do is sign up for email alerts right here through StubHub. That way, you'll always be in the loop when Paez is headed for your hometown. It's that simple!
Fito Paez Background
Born Rodolfo "Fito" Paez in Rosario, Argentina, Fito Paez established his very first musical group at the tender age of 13. When he was 14, he joined Jorge Llonch and Ruben Goldin in El Banquette. By the time he was 15, he was performing solo. Following high school, Paez didn't waste any time and hit the road with multiple groups. He then issued his debut solo effort. The album, Del '63, which arrived in 1984. The album was initially was plugged in his hometown but eventually stirred up buzz in Buenos Aires. The effort additionally served as a springboard for him to secure other projects, like 1985's Giros, and also elevated his status as a notable songwriter.
A year later, he graced the stage of the Thousand Days of Democracy festival, sharing the limelight with acts like Antonio Tarrago Ros, Spinetta, Silvina Garre and more. His album Ey (1988) introduced him to the world of production for the first time. The effort also featured many of the artists he had worked with before like Osvaldo Fattoruso, Guillermo Vadala and Guillermo Colombres. After issuing a handful of albums, Paez came out with what is considered to be his breakthrough album, El Amor Despues del Amor (1992). Over 600,000 copies were sold and when Paez hit the road to promote the album, he packed in the crowds. Paez followed with 1994's Circo Beat, which featured the tunes "Tema de Piluso" and "Mariposa Tecknicolor." As the 90s wore on, Paez dropped several more albums, including Enemigos intimos (1998) and Abre (1999). The new millennium brought Paez good luck. He earned a pair of Grammy awards at the premiere Latin Grammy Awards in the fall of that year. Paez's latest effort is Rock and Roll Revolution - RRR (2014).
Fito Paez Albums
Fito Paez's discography is comprised of: Del 63 (1984); Giros (1985); Corazon clandestino (1986); La La La (1986); Ciudad de pobres corazones (1987); Ey! (1988); Tercer mundo (1990); El Amor Despues del Amor (1992); Circo Beat (1994); Euforia (1996); Enemigos intimos (1998); Abre (1999); Rey Sol (2000); Naturaleza sangre (2003); Mi vida con ellas I (2004); Mi vida con ellas II (2004); Moda y pueblo (2005); El Mundo Cabe en Una Cancion (2006); Rodolfo (2007); No se si es Baires o Madrid (2008); Confia (2010); Canciones para Aliens (2011); El Amor despues del Amor 20 Anos (2012); El Sacrificio (2013); Dreaming Rosario (2013); Yo Te Amo (2013); and Rock and Roll Revolution - RRR (2014). Because of the tremendous success of his hot-selling record, El Amor Despues del Amor, Paez has achieved a standard of creative independence that is scarce in the Latin music scene. Paez frequently cuts albums on his own label, Circo Beat, and works with artists like Rita Lee, Alberto Spinetta and Charly Garcia.
Fito Paez Trivia
Beyond his dedication to making films and recording music, Fito Paez also devotes his spare time to charity work. "That's a very personal subject for me. The people at UNICEF are a great organization. I personally donated half a million dollars to them. I had a lot of money at the time and felt that I should share in my good fortune," he said. "Back home in Argentina, there's a lot of need. We need libraries and schools. I don't like to get too much into that subject, but I like to help when I can."
Fito Paez Concert Experience
By taking countless singles and albums to the top, critically acclaimed artist Fito Paez is well-established on the music scene. His records consistently straddled the music markets in his native Argentina and around the globe. With hits like "Tema de Piluso," Paez is one to see live in person! If you'd like to learn more about Fito Paez and concert tickets, stay tuned to StubHub. StubHub offers the most up-to-date information when it comes to venue information, tour schedules and ticket availability – so you have convenient access to all the facts you need to satisfy your entertainment needs. So what are you waiting for? Check out StubHub right now to see if the iconic Fito Paez is headed to a venue near your hometown.
Back to Top