There aren't any Events on the horizon right now.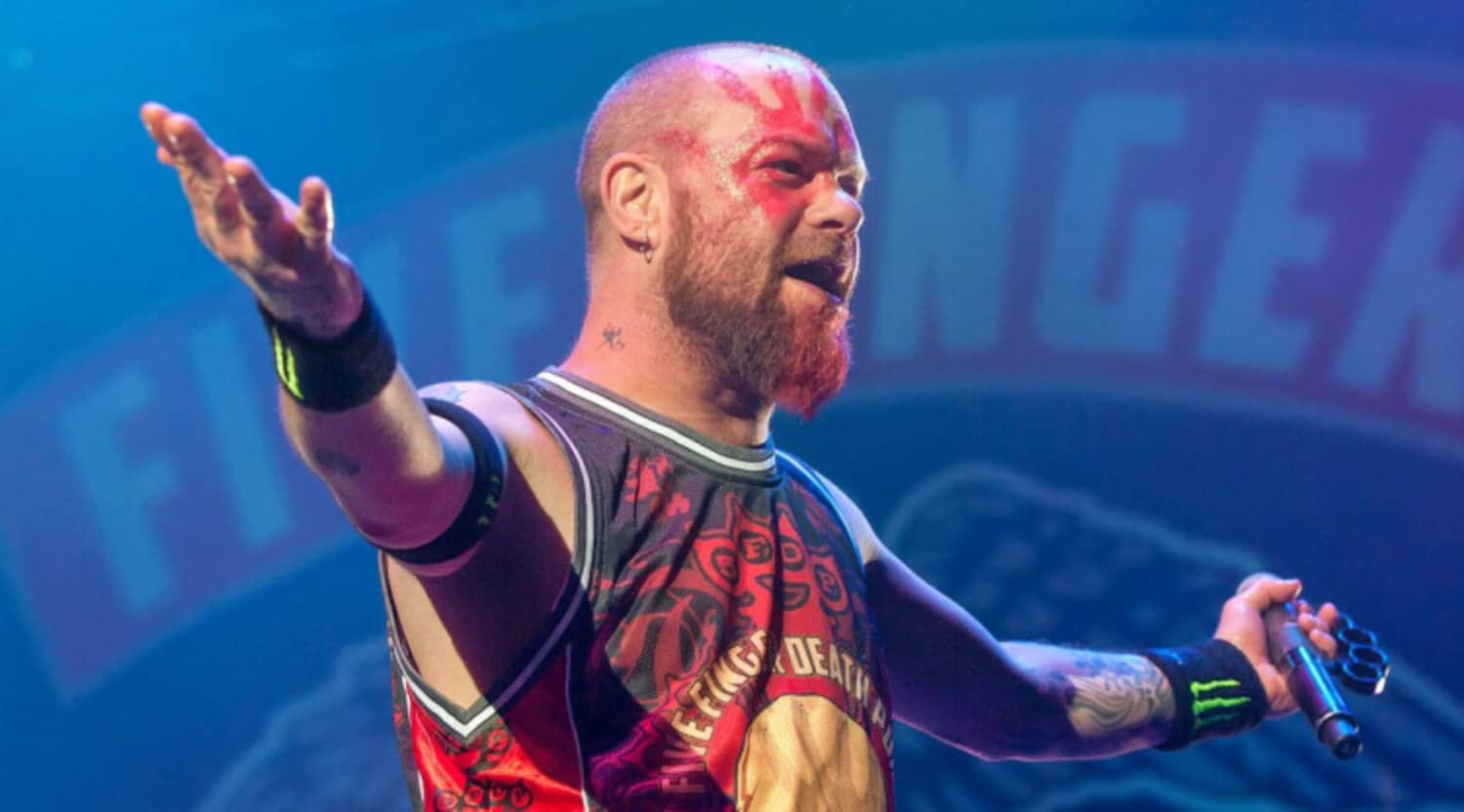 Alamy
Five Finger Death Punch Tickets
Five Finger Death Punch Tickets
Formed in Las Vegas, NV, in 2005, Five Finger Deth punch has left its mark on the hard rock world. They have created seven studio albums, six of which have been in the top ten list in the US. They have been nominated for a total of 45 awards, and have won 22 of those awards, including the 2012 Revolver Golden Gods award for Best Drummer, the 2009 Metal Hammer Golden Gods award for Best New Band, the Radio Contraband Rock Radio Awards Indie Artist of the year in 2011, 2012, 2013 and 2014, and the 2019 Bandit Rock Awards Best International Artist and Best International Album. They have had five albums reach No 1 on the Billboard Hard Rock Albums chart, making it their fifth consecutive album to do so. Hard rock fans have come to look forward to Five Finger Death Punch's new music, and they have become hard rock royalty.
Five Finger Death Punch: Never Enough
Five Finger Death Punch began with Zoltan Bathory and Jeremy Spencer. They then added in the other members before recording their first album in Los Angelas. Their debut album, The Way of the First was completely self-produced and was recorded in 2006. It was not released because they signed with Firm Music, finally going out to the public on July 31, 2007. It barely made the Billboard 200 list, coming in at 199. In 2011, the album was certified gold. The band began to tour with major hard rock acts such as Korn and Disturbed. Before long, they were headlining their own tours and selling out crowds. Like their hit song, "Never Enough," Five Finger Death Punch keeps pushing for more.
Where can I buy Five Finger Death Punch tickets?
To get your tickets to see Five Finger Death Punch, go to the world's leading ticketing platform, StubHub.
How long is a normal Five Finger Death Punch concert?
Five Finger Death Punch show time range from 1-1.5 hours in length.
Where is Five Finger Death Punch playing?
Five Finger Death Punch shows have premiered throughout the world. To see when they are coming to your area, see where they're playing at StubHub.
What does a Five Finger Death Punch setlist look like?
A Five Finger Death Punch setlist is made to rock and please both new and diehard fans. You can expect to hear hits like "Wrong Side of Heaven," "Wash it All Away," "Lift Me Up," "Under and Over It" and "Bleeding."
Who are the members of Five Finger Death Punch?
Five Finger Death Punch members include Ivan Moody on lead vocals and piano, Zoltan Bathory on rhythm guitar, Jason Hook on lead guitar, Chris Kael on bass, and Charlie Engen on drums. Former members include Jeremy Spencer, Caleb Bingham, Darrell Roberts, and Matt Snell. Founding member and former drummer, Jeremy Spencer, was forced to retire from the band due to back issues he has, which caused him to need surgery. This made him unable to continue playing drums.
Where did the name Five Finger Death Punch come from?
The five finger death punch is a fabled martial arts technique made famous in old martial arts movies and alluded to in the movies Kill Bill and Kill Bill: Vol. 2 directed by Quentin Tarantino. They took their name from this ultra-fast, movie magic kung-fu technique.
What other bands are similar to Five Finger Death Punch?
If you love listening to Five Finger Death Punch, check these similar bands: Drowning Pool, White Zombie and Bad Wolves.
Back to Top
Epic events and incredible deals straight to your inbox.