There aren't any Events on the horizon right now.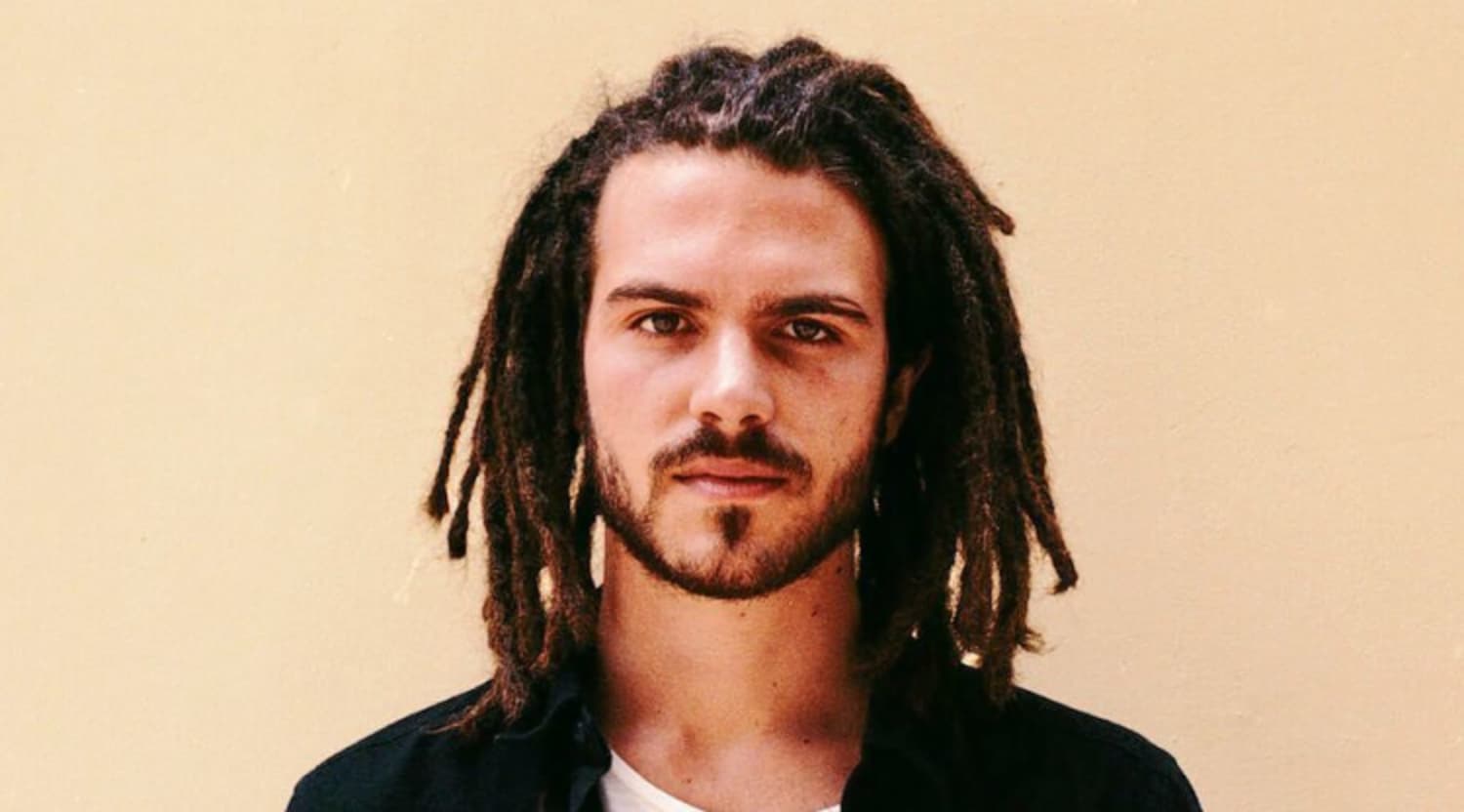 Rovi
FKJ Tickets
FKJ Tickets
Born Vincent Fenton in Tours, FKJ is a French DJ and multidisciplinary musician. FKJ started making waves in 2012 when his breakthrough single, "Lying Together," became an international club favorite. The musician joined Roche Musique in 2012 because of his close friendship with the founder, fellow musician Cézaire. Since then, FKJ has released three EPs: The Twins, released late in 2012, 2013's Time For a Change and 2014's Take Off. In 2017, he released his first studio album, the self-titled French Kiwi Juice. FKJ's best-known song is "Tadow," his viral collaboration with trap-jazz musician Masego.
French Kiwi Juice
FKJ stands for French Kiwi Juice, and it's the name Fenton has used as a DJ. French Kiwi Juice is a nod to the artist's mixed ancestry -- his mother is French, and his father hails from New Zealand. Fenton started out as a sound mixer for film and television, but the autodidact's true passion has always been music. FKJ plays the piano and keyboard, the guitar and bass guitar and the saxophone. He is also a master of sound looping and electronic synthesizing. FKJ's sound is influenced by a number of different artists from vastly different genres. The artist has often stated that he does not like to be boxed in musically and that he listens to Motown, funk, jazz, soul, blues, rock, hip-hop, pop and R&B. The result is a signature sound that is impossible to duplicate.
Where can I get FKJ concert tickets?
You can get FKJ tickets at StubHub, the world's biggest online ticket retailer and marketplace. At StubHub, your FKJ concert ticket purchase is backed by the FanProtect guarantee, so you can always shop with confidence.
Does FKJ have any shows near me?
FKJ's 2019 tour has over 30 dates in North America and Europe, including stops in major cities like Paris, London, New York, Chicago, Vancouver, Toronto and New Orleans. In addition to his 2019 tour, FKJ will appear at a number of music festivals during the summer of 2019, so chances are great that, if you live in North America or Europe, there's an FKJ show not far from you.
Does FKJ play at any festivals?
FKJ got his start in nightclubs and at local music festivals. Now, the DJ commonly makes appearances at festivals like Coachella, Lollapalooza and Osheaga Fest.
What can I expect from an FKJ concert?
Seeing FKJ live is more like going to a giant house party than to a concert. The multidisciplinary instrumentalist is constantly moving between keyboard, guitars and saxophone as he effortlessly mixes his most popular songs live. Driven by creativity and responsive to the audience, FKJ often creates spontaneous extended mixes during concert performances. The musician has a broad base of fans, ranging from French art house listeners to R&B lovers, so an FKJ concert is always filled with a diverse group of fun-loving people. Be ready to dance at an FKJ concert; his sugary electronica and trap beats always get the dance party started.
What genre of music is FKJ?
Technically, FKJ is a French art house musician, but artistically, the artist defies definition. His music often employs the electronic synth common in house music, but the syncopated rhythms and bold brass instrumentals are more typical of a jazz sound. He often employs the type of 808s used in hip-hop, and it's easy to imagine a soulful R&B singer providing vocals for many of his instrument-only tracks.
What other artists are similar to FKJ?
Fans of FKJ's musical style might enjoy artists he has collaborated with, like Tom Misch, June Marieezy, AKA (((O))), and Masego. Fans might also enjoy DJs like DeadMau5 and Kaytranada.
Back to Top
Epic events and incredible deals straight to your inbox.