There aren't any Events on the horizon right now.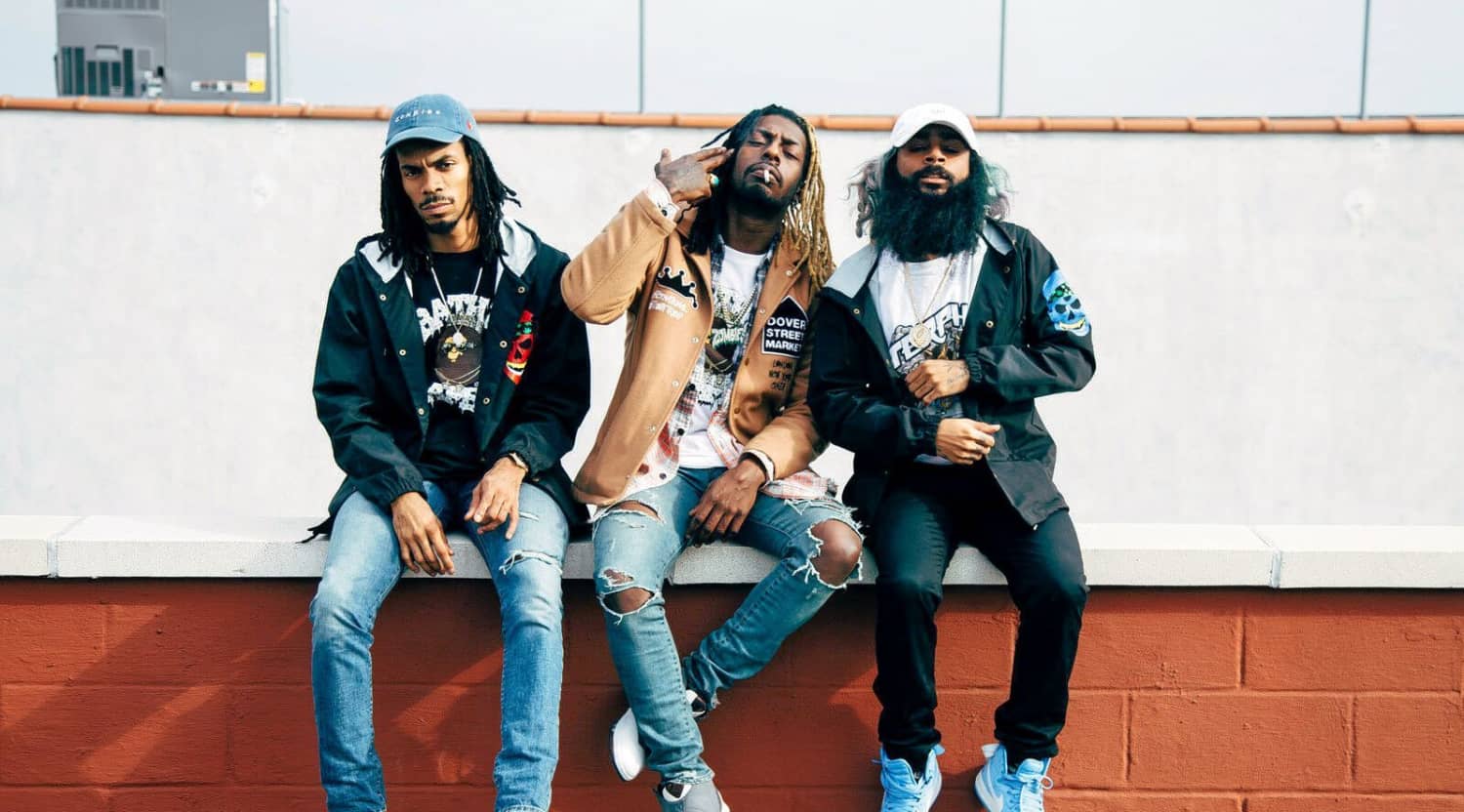 WME
Flatbush Zombies Tickets
Flatbush Zombies Tickets
Some of the best names in hip-hop have come from Brooklyn in New York City. The Flatbush Zombies add their unique presence to a long, long list of incredible personalities in the rap game. The group is made up of rappers Zombie Juice, Erick Arc Elliott and Meechy Darko. Erick Arc Elliott acts as the record producer for the group as well, and Flatbush Zombies is part of the Beast Coast hip-hop supergroup. Known for its explosive lyrics and powerful tracks, the band started with a few singles and music videos before releasing a charged debut album.
Straight From the Beast Coast
All three members of Flatbush Zombies have been close friends since grade school. They bonded over their mutual love of hip-hop, wrestling and Japanese animation. The three of them pursued their own solo music careers but came back together to develop Flatbush Zombies in 2010. They chose the name of the neighborhood of Brooklyn where they grew up and started their musical careers and because so much of their musical subject matter revolves around death and resurrection. The band took a few years to get its setlist out before performing at its first club in 2012. Later that year, Flatbush Zombies debuted with a mixtape titled D.R.U.G.S., an abbreviation for "Death and Reincarnation Under God's Supervision." As the mixtape began to gain traction, the band went on to release two full-length debut albums, 3001: A Laced Odyssey and Vacation in Hell. With numerous musical guest appearances and a variety of music video releases, Flatbush Zombies already has a powerful fan following.
Where can I buy Flatbush Zombies tickets?
You can find tickets to upcoming Flatbush Zombies concerts at StubHub. Its mobile and desktop platforms make it safe and secure for people to find the tickets they want at a price they can afford.
Does the band collaborate with other artists?
Flatbush Zombies is famous for collaborating with a broad variety of different artists, both in the city's underground music scene and throughout the hip-hop genre. The band has toured with a number of huge names in the rap industry, including RZA, A$AP Mob, Jim Jones and Action Bronson.
Is Flatbush Zombies currently touring?
Flatbush Zombies is currently appearing in the Beast Coast Tour along with Joey Bada$$, The Underachievers and other artists. Performances are scheduled for later in 2019 in Toronto, Ontario, Canada; Chicago, Ill.; Milwaukee, Wisc.; Cincinnati, Ohio; Pittsburgh and Philadelphia, Pa.; New York, N.Y.; Boston, Mass.; Baltimore, Md.; and Las Vegas, Nev. Fans of the band can look forward to future concerts as well, as the band is planning on developing more songs and albums.
What are some of Flatbush Zombies' influences?
The band was heavily influenced by early hip-hop groups, especially those that came out of Brooklyn during the early '90s. Notorious B.I.G., Busta Rhymes, Snoop Dogg and Dr. Dre are among the band's biggest influences. Additionally, numerous old-school influences make their way into Flatbush Zombies' songs. These include Rick James, various Motown artists and Etta James.
What are some of the band's most popular songs?
Though Flatbush Zombies has stayed pretty consistent in its musical stylings and subject matter, the band has created a versatile variety of tracks that continue to inspire fans to check out its music. Some of Flatbush Zombies' most popular songs include "A Spike Lee Joint," "New Phone, "Who Dis?," "Your Favorite Rap Song," "Leather Symphony," "Reel Girls," "Best American," "New World Order," "Butterfly Concert" and "The Goddess."
Who are some performers that are like Flatbush Zombies?
Fans of Flatbush Zombies concerts might enjoy the similar sounds of The Underachievers, A$AP Mob, Capital Steez, Killer Mike, Danny Brown, Zach Hill, Denzel Curry, Pro Era and Death Grips.
Back to Top
Epic events and incredible deals straight to your inbox.