We didn't find any Events nearby, but here's what's happening in other cities.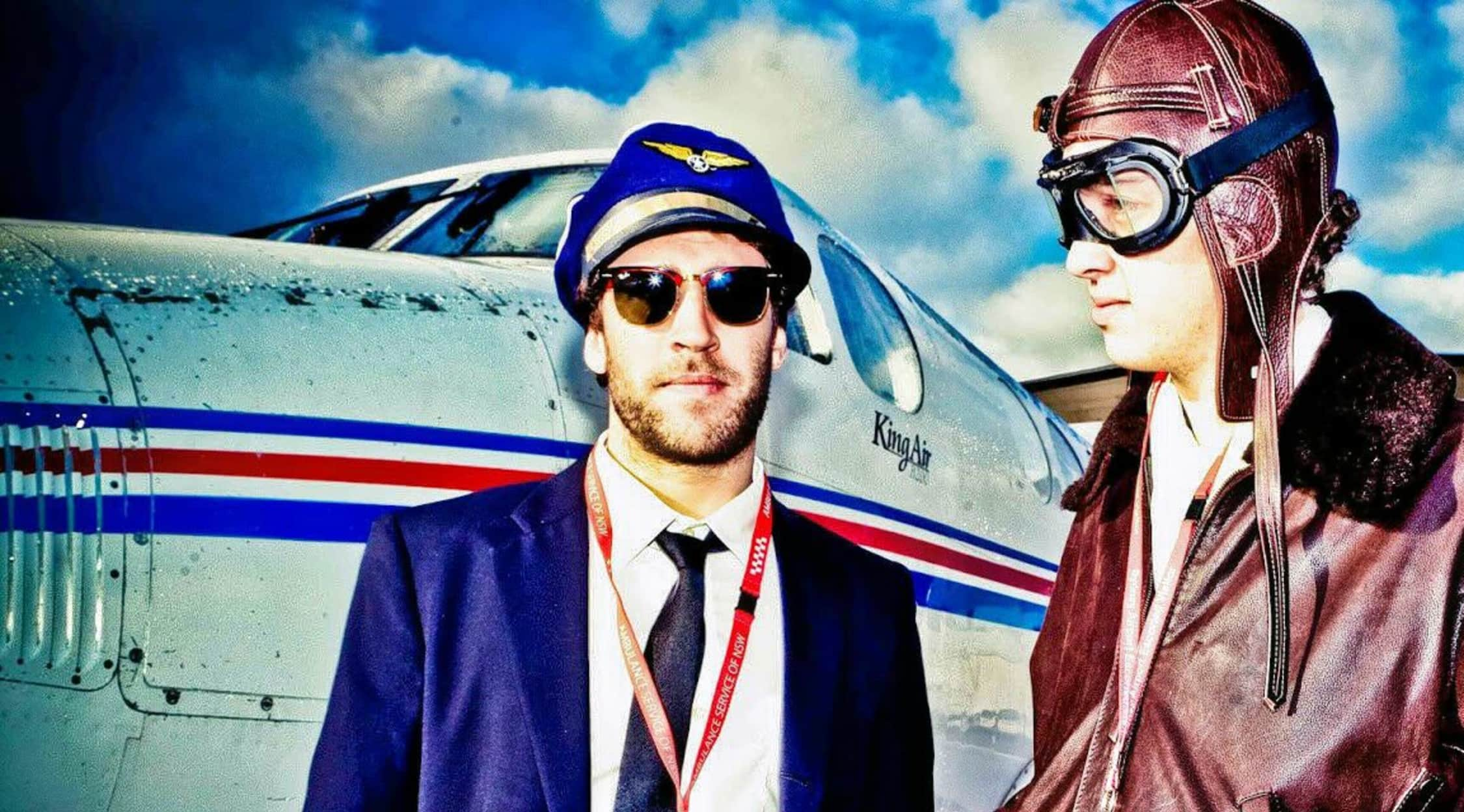 Rovi
Flight Facilities Tickets
Flight Facilities Concert Schedule
If you're always looking for the hottest new artists in the electronic music scene, then look no further than Flight Facilities. This Australian producer/DJ duo has been crafting incredible dance tracks since 2009, and now you might just have the opportunity to see them in action! Now major stars in Australia, Flight Facilities is spreading its red-hot house tracks to countries all over the world. They have performed at some of the biggest clubs around, from Tokyo to the US, and this phenomenal duo might just be heading your way soon!
This December, Flight Facilities has a couple of highly anticipated shows scheduled in the US. On December 4th, this duo will be performing at Webster Hall in New York City, and on December 5th they will be performing at The Regent Theatre in Los Angeles. Whether you are situated on the West Coast or the East Coast, your chance to see Flight Facilities in action is fast approaching. Don't miss out and make sure to grab your tickets as soon as possible! You can lock down your Flight Facilities concert tickets right here on StubHub, and you definitely won't regret attending this knockout electronic dance music show, so grab your tickets on StubHub as soon as possible!
Flight Facilities Background
Flight Facilities is comprised of Hugo Gruzman and James Lyell, the two electronic music producers thatgot togetherin Sydney, Australia back in 2009. They first embarked on their musical journey by mixing songs by other major artists, but they soon started crafting their own original songs as well. Flight Facilities rose quickly to the top of the electronic music world in Australia, and before they knew it they were playing at major clubs from Adelaide to The Gold Coast. As their reputation continued to grow throughout their home country, music fans all around the world quickly caught on. With songs like "Crave You" and "Foreign Language" making their way from country to country, it quickly became apparent that Flight Facilities would soon be considered a premier electronic music outfit.
In the past few years, Flight Facilities' popularity has risen exponentially. They have performed at some of the biggest music festivals in the world, such as SXSW and Coachella. They have also played alongside acts like The Roots, MGMT, Grizzly Bear, and more. No matter how many shows they play, Flight Facilities will always pack the venues with excited music lovers, which is why you should act quickly to secure your spot in the audience at one of these fast-approaching shows! Several of their songs have appeared on Triple J's Hottest 100 lists, such as "Claire de Lune" and "Crave You", and all of their songs are utterly irresistible when you're on the dance floor. As soon as Flight Facilities steps out on stage, crowds go wild with excitement and you could be in the midst of this frenzy and madness thanks to StubHub! If you are ready for a rip-roaring live set with Australia's hottest DJ duo, then you certainly shouldn't miss out on seeing Flight Facilities in action. To lock down your tickets to this red-hot show, simply make your way to StubHub as soon as possible!
Biggest Hits
Flight Facilities has just recently released their debut album, Down to Earth. The album was released October 2014 and featured guest performances by Owl Eyes, Kylie Minogue, Reggie Watts, Emma Louise, and Bishop Nehru. Down to Earth has also peaked at number 3 on the Australian music chart, a great feat considering how recently the record was released. Some of Flight Facilities' best songs include massive dance tracks like "Crave You", "Foreign Language", "Clair De Lune", "Stand Still", "Two Bodies", and "Sunshine". And you can definitely bet that this electronic music duo is going to churn out even more hits in the near future, as they are just getting started! Don't miss out on this opportunity to see one of the hottest new acts in the EDM world in person! You can secure your spot at a Flight Facilities show by relying on StubHub, your one-stop shop for the hottest concert tickets of the year! Don't miss out on this incredible live show and grab your tickets as soon as possible!
Trivia
Flight Facilities created a remix of the C90s track, "Shine A Light", which became a huge hit after being featured on the soundtrack for Grand Theft Auto V.
The Experience
Get ready for an explosive night of dancing and singing along to some of the hottest new dance tracks around! Flight Facilities is making their way from Down Under to the US in the near future, and they just might be stopping at a venue near you! To secure your tickets to an upcoming Flight Facilities show, all you have to do is head to StubHub before all of the tickets are sold out!
Back to Top
Epic events and incredible deals straight to your inbox.