There aren't any Events on the horizon right now.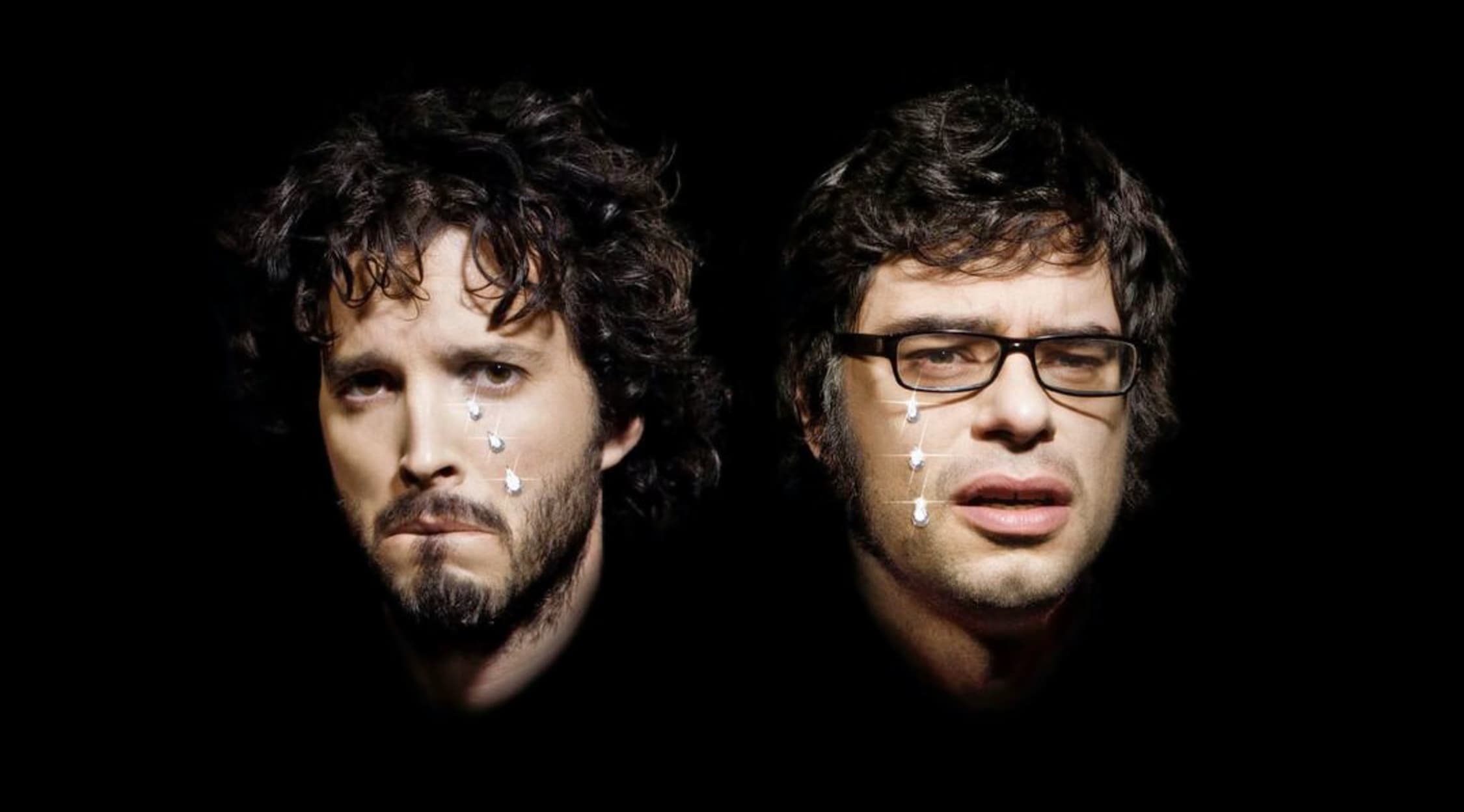 Rovi
Flight of the Conchords Tickets
Flight of the Conchords Concert Schedule
Here's some great news for all of you comedy rock lovers out there – Flight of the Conchords has scheduled yet another round of shows. Since this comedic rock duo rose to fame thanks to their HBO show, Flight of the Conchords has been widely considered one of the most unique and beloved bands in comedy. Hailing from New Zealand, this popular comedy duo has amassed fans all over the world since the late 1990s, and now they just might be bringing their hysterical live show to a venue near you.
Flight of the Conchords has more than a dozen shows on the horizon, and this comedy rock duo will be performing everywhere from Tennessee and Florida to Los Angeles and Phoenix. This means that your chance to spend an entire evening laughing with Flight of the Conchords may be weeks or even days away, and it's definitely a one-of-a-kind show you won't want to miss.
Flight of the Conchords Background
The origins of Flight of the Conchords can be traced back to the Victoria University of Wellington, New Zealand, where students Jemaine Clement and Bret McKenzie formed this comedy duo in 1998. Throughout the early 2000s, the duo performed on various television programs throughout Australia and New Zealand, and they won over countless fans with hilarious parody tracks like "Ladies of the World" and "Bowie." After generating significant buzz with their popular comedy rock songs, this duo scored a slot on HBO's special series, "One Night Stand." Years later, HBO gave Flight of the Conchords their very own show, and this comedy series ran for two seasons. "Flight of the Conchords" earned an Emmy nomination for Best Comedy Series and exposed this comedy duo to audiences in the US, Canada and the UK. Suddenly, Flight of the Conchords had become one of the most popular acts in the comedy circuit.
This wildly funny rock duo continues to write and record hilarious parody songs, and they consistently put on some of the most popular comedy shows around. Whether they are performing in their home country of New Zealand or rocking out on stage somewhere in North America, they never fail to keep their audience entertained from start to finish. This successful comedy duo has pocketed numerous awards for their work as Flight of the Conchords, including a Grammy Award, New Zealand Music Awards and Welly Awards. The duo has also recently admitted that a Flight of the Conchords movie is being written, which means that comedy lovers around the world will soon get to see their favorite comedy duo on the big screen. Now, however, you can see the Flight of the Conchords perform live in concert, and this show is bound to be one of the most entertaining, most unforgettable events you attend all year. After all, no other comedians put on a show quite as lively or as dynamic as Flight of the Conchords.
Flight of the Conchords Greatest Moments
Flight of the Conchords' Jemaine Clement and Bret McKenzie have achieved success not just in the music industry, but also in the film industry. Clement has appeared in films like "Men in Black 3" and "Dinner For Schmucks," while McKenzie appeared in "The Lord of the Rings" trilogy.
Back to Top