There aren't any Events on the horizon right now.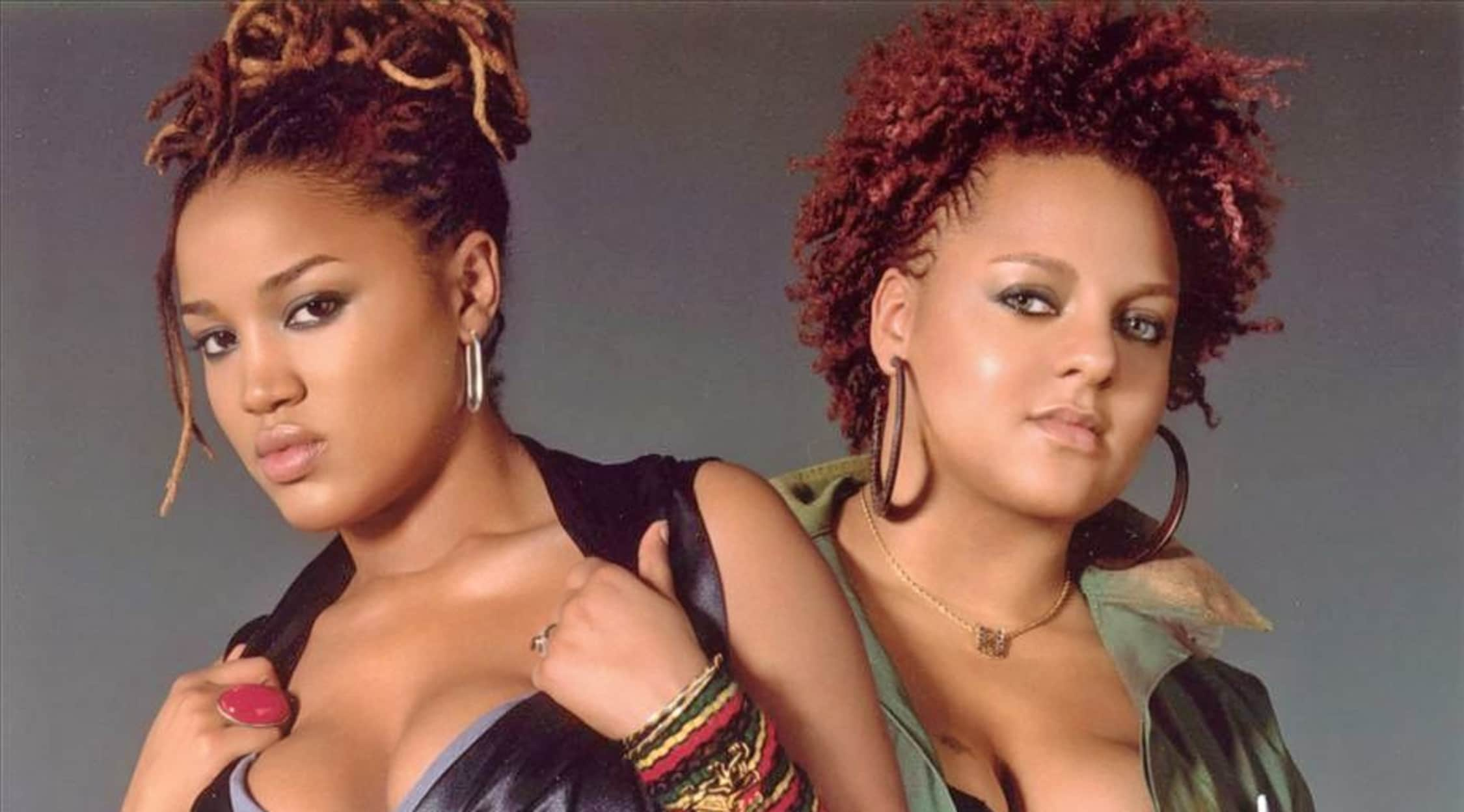 Rovi
Floetry Tickets
Floetry Concert Schedule
Floetry is one R&B duo that every music lover should check out at least once, because this dynamic music duo has proven that they can write and record some of the hottest neo soul and hip hop hits around. Marsha Ambrosius and Natalie Stewart first teamed up in the late 1990s to create their unique sound, which blends together elements of slam poetry with R&B, and they have remained a critics' darling ever since. Now you just might get to see Floetry perform their biggest hits live in concert, and it's an experience that no R&B fan should miss!
In the upcoming months, Floetry will be bringing their electrifying R&B shows to cities all over the US, which means that your chance to see them live in concert may be weeks or even days away! Floetry has shows scheduled in cities like Philadelphia, New York, Boston, Washington DC, Baltimore, Charlotte, Greensboro, Hammond, Cincinnati, Memphis, Atlanta, Orlando, New Orleans, Houston, Anaheim, and more! With dozens of shows scheduled all over the country, you can bet that Floetry will be one of the most talked about performing acts of the season, and you could join in on the fun by purchasing your Floetry tickets right here on StubHub! Also, be sure to sign up for event alerts on StubHub so that you will be notified when Floetry schedules another event in your neck of the woods! So what are you waiting for? Act fast and check out StubHub's ticket selection today!
Floetry Background
Floetry is an R&B duo composed of Marsha Ambrosius and Natalie Stewart. These two talented singer-songwriters first joined forces in 1997 in London, England, and they have since amassed fans all over the world. After achieving moderate success in the UK music scene, Floetry moved to the US in 2000, where they quickly became one of the most in-demand songwriting duos in R&B. Stewart and Ambrosius began penning hit songs for artists like Michael Jackson, Jill Scott, and Jazz of Dru Hill. Their reputation as strong songwriters earned Floetry a deal with DreamWorks Records, on which they released their debut album, Floetic, which spawned major hits, such as the title track, "Getting Late," and "Say Yes." After this wildly successful album, Floetry went back into the studio to record their follow-up album, Floacism, which featured the hit track "Wanna B Where U R." By this time, Floetry had proven that they could write, record, and perform some of the best songs in the R&B scene, and fans around the world simply couldn't get enough of Floetry.
In 2005, the duo went on an indefinite hiatus, and both Stewart and Ambrosius spent the years apart working on their own solo projects. Fortunately for Floetry fans, however, the separation didn't last forever, and in 2014 the duo reunited for a knockout tour. In the past couple of years, Floetry has been touring regularly around the country, and they continue to attract large crowds whenever and wherever they perform. Whether you became a fan of Floetry during the early 2000s or you have just recently discovered their infectious R&B anthems, you definitely won't want to miss out on the chance to see them live in concert this year. Fortunately, you don't have to miss out on major concert events in your neck of the woods when you rely on StubHub for your concert ticket needs. Hurry and purchase your Floetry concert tickets here on StubHub today!
Greatest Hits
Over the course of their career, Floetry has released two studio albums: Floetic (2002) and Flo'Ology (2005). Both of these albums charted within the Top 20 on the Billboard 200, and their debut album even went gold. Some of the duo's biggest hits include R&B favorites like "Floetic," "Say Yes," "Getting Late," "Supastar," "Lay Down," and "Wanna B Where U R." It's been over a decade since Floetry first stepped out onto the R&B music scene, and this beloved duo is still bringing their hits to concert venues across the country. Now you might have the chance to see Floetry in action. All you have to do is purchase your Floetry concert tickets right here on StubHub before it's too late!
Trivia
To date, Floetry has received five Grammy Award nominations.
The Experience
Floetry continues to dazzle R&B and neo soul lovers around the world as they embark on more explosive tours, and now this beloved duo might be heading to a venue in your neck of the woods. So get ready for one of the most fun R&B shows of the year—hurry and purchase your Floetry tickets right here on StubHub before it's too late! These in-demand Floetry shows are bound to sell out fast, though, so don't waste another second before checking out StubHub's ticket selection! You could have your Floetry tickets in a matter of minutes thanks to StubHub!
Back to Top