There aren't any Events on the horizon right now.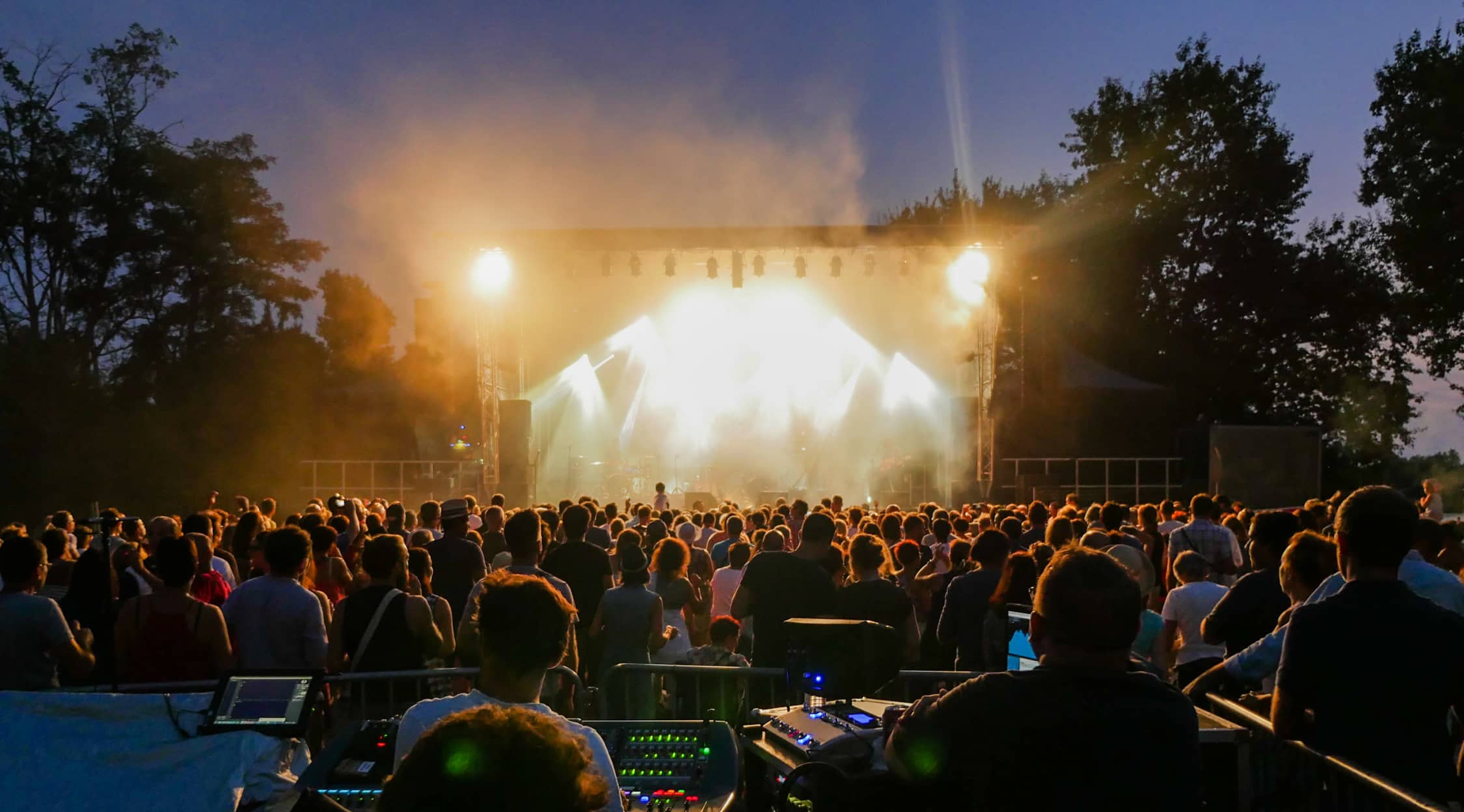 Adobe Stock RF
Floydfest Tickets
FloydFest Schedule
If you're looking for a little excitement, it doesn't get any better than FloydFest, a sensational music and arts festival that has been putting together an incredible array of different activities since it first got rolling back in 2002. Not only can you catch some of the most popular musicians of the day but you can also find great artists who help to give even more options for anyone who looking for a little culture in the Floyd, Virginia area. Though there are a lot of ways to be entertained these days, getting outside for a mid-summer event like FloydFest is the type of thing that is known to be as uplifting as it is inspirational, keeping patrons coming back year in and year out as it continues to establish itself as one of the top music and arts festivals on the East Coast.
One look at the various different acts and you'll pretty much understand why FloydFest is simply where it's at if you're looking for a great experience. With the beautiful backdrop of the FloydFest Grounds in Floyd, just a stone's throw from Richmond, Roanoke and Knoxville, as well some of the most talented and exciting artists and musicians coming together for a mesmerizing weekend, this is the type of event that you definitely don't want to miss out on. Once you're there watching FloydFest get underway, you'll be glad that you're not still sitting at home wondering what the atmosphere of the big event is like, as this is an event that you have to see for yourself to really appreciate.
FloydFest Event Info
The Blue Ridge Mountains happen to make for a breathtaking backdrop for a music and arts festival, as it really ties the whole festival together and creates the perfect atmosphere by the time it all gets started. With an unbelievably eclectic lineup that will have a little something for everyone, FloydFest is sure to have you glued to the stage or the various galleries setup around the FloydFest Grounds, as this is the type of festival that comes with a wide variety of enticing options. When you're there in the middle of a great show that has you already thinking about doing it again the following year, you'll definitely be glad that you made it happen.
FloydFest History
At this highly popular festival, you can enjoy music from a variety of genres, such as rock, bluegrass, reggae, folk, Yiddish, Cajun, and many others, which helps to make it one of the most unique festivals that you're ever going to find. Celebrated the local culture in an amazing way, FloydFest has gained considerable popularity since it first got started back in 2002, growing with each year in both stature and options. This red-hot extravaganza features local arts and crafts, dance workshops, morning yoga lessons, poetry readings, and much more, providing all sorts of opportunities to get out into the fresh air and soak in the scene around the Blue Ridge Mountains as an amazing array or art and music comes together at FloydFest.
FloydFest Trivia
Each year, FloydFest comes with a specific theme that forms a general outline of the various music and art displays you're likely to find. Can you name the theme that contained a Shakespearean reference?
The answer is 2004's Midsummer's Dream, an allusion to Shakespeare's comedy masterpiece A Midsummer Night's Dream, which was produced the same year that both Romeo and Juliet and Richard II first appeared on stage (1595). Other themes taken up by FloydFest include Rock of Ages, Family Affair, Revival, Revolutionary and several others. In 2015, the chosen theme was Fire on the Mountain, which is also the title of a track from legendary band The Grateful Dead.
FloydFest Fans
With plenty of gifted performers who know how to connect with a live audience in a very big way, FloydFest isn't one of those festivals that you're going to want to miss out on when it gets setup in Floyd. There are all kinds of different ways to experience music these days, but it still doesn't get any better than heading out to an amazing music and arts festival like this one as you'll be soon enjoying the vibes alongside fans who love folk music every bit as much as you do. Music festivals are incredible celebrations of your favorite types of music and artistic expression, and FloydFest offers an experience you simply can't duplicate no matter how hard you try to do exactly that. These days, entertainment is at our fingertips at every waking moment, but it's always the play to click out of your social media app and head out for an engaging festival that has made a significant mark on the local arts scene around Floyd for a reason. So whether you're already in the area or simply looking for a great excuse for a road trip, FloydFest definitely has you covered.
Back to Top