There aren't any Events on the horizon right now.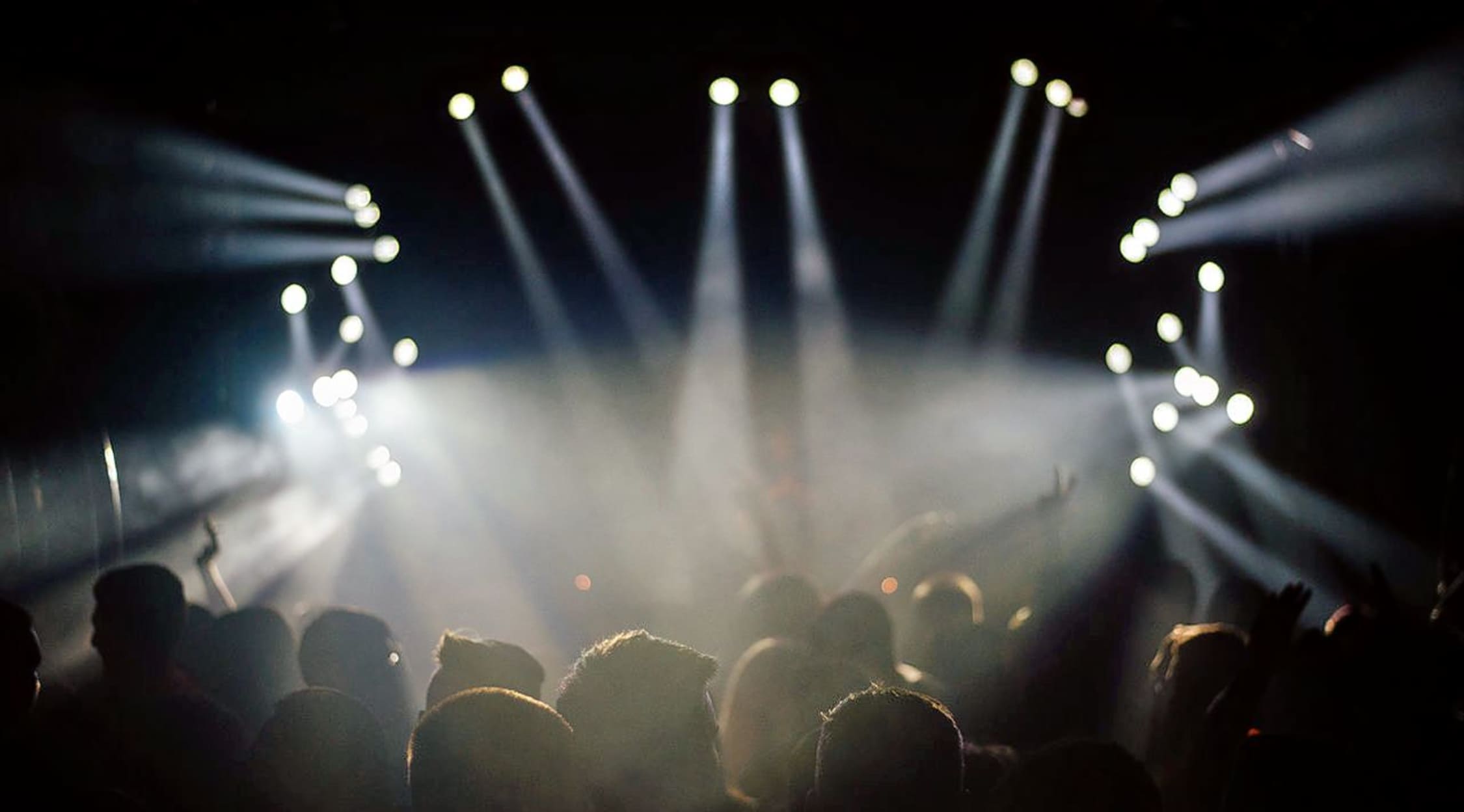 Stocksy
Foam Wonderland Tickets
Foam Wonderland - The 2015 Event
Larger than life and addictively fun music event Foam Wonderland is back, making yet another stop on its frenzied North American tour route that will take all the fun good times of Foam Wonderland to a location near you. The next exciting Foam Wonderland event is set to make its way to Grand Prairie, Texas, where the event will be melting down Quiktrip Park in what is being hailed as one of the most fun filled EDM action events of the year. A suburb of the greater Dallas area, Grand Prairie is the ideal location to experience all the awe and wonder that Foam Wonderland has to offer, a once in a lifetime hard hitting musical experience that has critics, fans, and EDM ravers everywhere buzzing with anticipation. Stay up to date on all of the latest Foam Wonderland info right here at StubHub - your number one resource for all of your online concert ticket needs.
The Foam Wonderland 2015 Grand Prairie music event will be making the most of its Quiktrip Park location, leveraging the amazing sights and sounds of the greater Dallas area with the beautiful vistas and greater weather that Quiktrip has to offer. Foam Wonderland is an all night event in itself, but don't be shy to head to Grand Prairie proper or take a jaunt into the city of Dallas and enjoy those two locations' dynamic and immersive culture and nights scene. Whether Foam Wonderland is a one off Grand Prairie event or just your jumping off point into a fun filled weekend enjoying all the sights and sounds of Dallas, the Foam Wonderland 2015 event is a must catch opportunity for music lovers everywhere.
This year's Grand Prairie Foam Wonderland will feature four legendary acts dropping beats on the army of Wonderland concert goers, including Yellow Claw, Doctor P, Lookas, and Kayzo. Don't miss out on the opportunity to catch this monumental event when it chugs into a local near you!
About Foam Wonderland
Foam Wonderland is the world's most exclusive and exciting foam party the world over, mixing all the best of the best of the EDM and rave scene with a constant raining down upon of foamy wet goodness. Grand Prairie's Foam Wonderland 2015 event will feature four amazing MCs who will be building drops so high and breaks so hard that other EDM events pale in comparison.
Leading off Grand Prairie's Foam Wonderland will be none other than Yellow Claw, a world shattering DJ trio from the Netherlands that has been redefining the trap, hardstyle, and dubstep music genres in their image since their advent upon the music scene in 2010. The band slowly built up a rock solid reputation on the Amsterdam tour scene, including an extended residency at the Jimmy Woo Nightclub that would build up their reputation as rock solid DJs. They soon ventured out of the club and into the recording studio to record a series of hit singles, including "Krokobil", "Thunder", "Last Night Ever", and "Nooit meer slapen", also recording videos for each single that would become overnight viral sensations. With a rapidly growing profile, the trio began touring the hottest festivals and events the world over, making their way to the DirtyDutch Festival, Solar Fest, Sneakerz Festival, and the Latin Village Festival, and they continued to build their resume when they signed on with DJ Diplo's label Mad Decent. Now international powerhouses on the music scene, the band would play a legendary show at the Tomorrowland EDM festival, cementing their reputations as some of the foremost DJs on the scene today and paving the way for their next list of hit singles, including "Shotgun" and "Pillz".
Doctor P will also be in the house, ready to operate after you have your mind blown by the explosive good time Foam Wonderland offers. Doctor P is the DJ alias of larger than life producer Shaun Brockhurst, previously known under the monikers Sounds Destructive, Slum Dogz, and DJ Picto. Doctor P has a long history of collaboration with some of the biggest EDM artists on the scene, including having worked with Zachary Kemp (Trolley Snatcha), DJ Swan-E, Krafty MC. Doctor P's status on the modern EDM scene also paved the way for him to form his own music label, Circus Records, alongside friends and collaborators Flux Pavillion, Earl Falconer, and DJ Swan-E. Doctor P has his name attached to a laundry list of addictive good time EDM hits, including "Sweet Shop", "Big Boss", "Watch Out", "Tetris", "The Pit", and his own remix of hits "Love Goes Down" and "Last Ones Standing".
Also gracing the stage will be up and comer Lookas, a new to the scene but rapidly rising DJ phenom that has recorded hit track after hit track, including "Genesis", "Samurai", "LOKO", "Chaos", "Brazil", "GDFR", and remixes of hits such as "Low Rider", "Rocket", and "Strangers". Lookas has also collaborated with a variety of EDM and hip hop heavy hitters, from Jayden Parx and Flo Rida to Sage The Gemini and Jules Field.
Previous Hits
Foam Wonderland 2014 was a music event for the books, enlisting some of the most talented artists worldwide for dozens of shows all across North America. Among their many performers were hard hitting artists such as Zeds Dead, Twrk, Bassjackers, Borgeous, Tritonal, Triad Dragons, Caked Up, Brillz, Crizzly, Dirty Audio, Felix Cartal, Gladiator, Heroes X Villains, Ookay, and many more.
Trivia
Why foam? Nothing quite cools down an all night dance party like a little (or a lot) of foam raining down from above. Addictive music, amazing visuals, and constant foam fall make for a once in a lifetime live experience that will change how you see the EDM scene forever.
The Foam Wonderland Concert Experience
Get your skimpiest outfit, grab your neon, and rest up because the Foam Wonderland concert experience is a sensational live event that blends all the best elements of the EDM scene into one exciting location. Be sure to catch this larger than life electro music event when it makes its way to an area near you - get your tickets today!
Back to Top