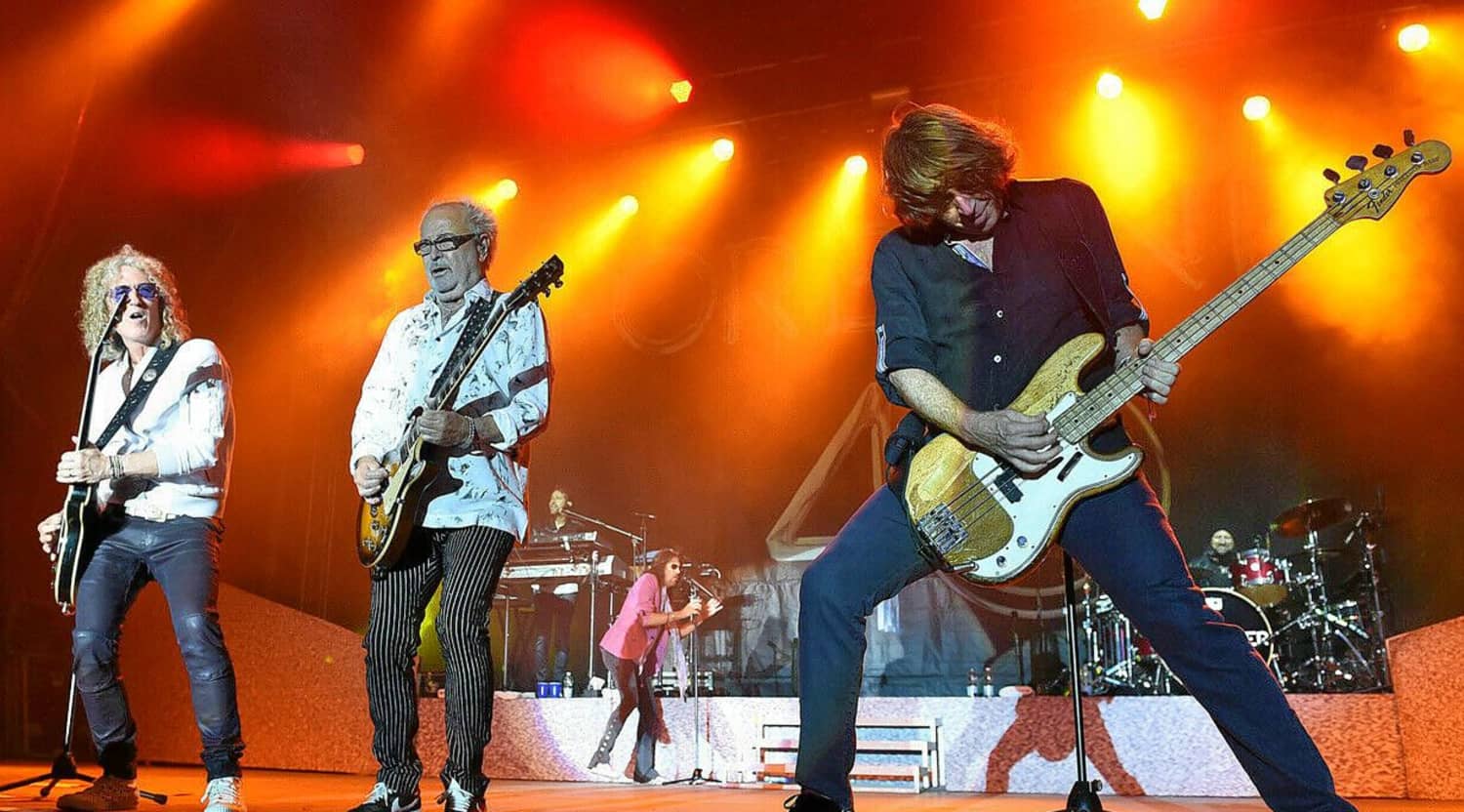 Zuma
Foreigner Tickets
Foreigner Tickets
For more than 40 years Foreigner has been making hit music, making them one of the best-selling bands of all time worldwide, with more than 80 million records sold. While they began as a band in New York City, they have grown to have international success, especially in the US. They have created five Top 10 studio albums. They've also had 14 Top Billboard Top 100 Top 20 hits in the US, and are one of the longest-running bands in history. Their best-known songs are "I Want to Know What Love Is" and "Waiting for a Girl Like You." They were a 1976 Grammy nominee for Best New Artist and the 1983 Juno Award for International Album of the year. They are beloved by fans worldwide and still fill up tours to this day.
Foreigner: Born of Failure
In 1976, the leader of Foreigner, Mick Jones was part of the Leslie West Band. They collapsed that year, and Jones found himself in New York City with nowhere to go. It was the failure of the Leslie West Band that caused Jones manager, Bud Prager, to encourage Jones not to give up and to create his own band. Prager even offered Jones some space he had in New York City to use. Jones took Prager's advice and recruited Al Greenwood, Stan Williams and Jay Davis. They began making music and, after trying out a few other members, eventually recruited Lou Gramm and Ed Gagliardi. They began recording their debut album in 1976 and after some struggles with getting the sound to a point that was satisfactory to the band, they released the album in 1976. It reached No. 4 in the US and went four times Platinum. It spent 20 weeks in the Top 20 and gave us classics such as "Feels Like the First Time" and "Cold as Ice."
Where can I buy Foreigner tickets?
If you want to enjoy Foreigners famous rock ballads live, check out StubHub to pick up some tickets at a location near you.
How long is a normal Foreigner concert?
When you go to see Foreigner, you can expect them to play for between 1 and 1 1/2 hours.
Where is Foreigner playing?
Foreigner has tour dates throughout the world. Be sure to check StubHub for a concert near you.
What does a Foreigner setlist look like?
With so many hits under their belt, you can expect a jam-packed set list. They perform songs such as "Double Vision", "Cold as Ice", "Dirty White Boy", "Head Games" and "Feels Like the First Time". For an encore, they usually perform "Hot Blooded" and "I Want to Know What Love Is".
Who are the members of Foreigner?
Current members of Foreigner include Mick Jones on lead and rhythm guitar, Thom Gimbel on lead and rhythm guitar, Jeff Pilson on bass guitar, Kelly Hansen on lead vocals, Michael Bluestein on keyboards, Bruce Watson on rhythm and lead guitar, and Chris Frazier on drums. Former members include Jason Bonham, Lou Gramm, Al Greenwood, Ian McDonald, Dennis Elliott, Ed Gagliardi, Rick Wills, Johnny Edwards, and Bruce Turgon.
Where did the name Foreigner come from?
Foreigner originally started with the name Trigger. When they went to get signed, it was found there was already another band with that name, Mick Jones suggested the name Foreigner. This is because three of the members were from England and three were from the US, so no matter where they performed, three of them would be foreigners.
What other bands are similar to Foreigner?
To hear other bands similar to Foreigner, be sure to check out Bon Jovi, Boston and Journey.
Back to Top
Epic events and incredible deals straight to your inbox.