FOX VALLEY SYMPHONY
Fox Valley Symphony Tickets
We didn't find anything nearby, but here's what's happening in other cities.
-

Fox Cities Performing Arts Center, Appleton, WI, US
Only 5 tickets left at lowest price
Venues for Fox Valley Symphony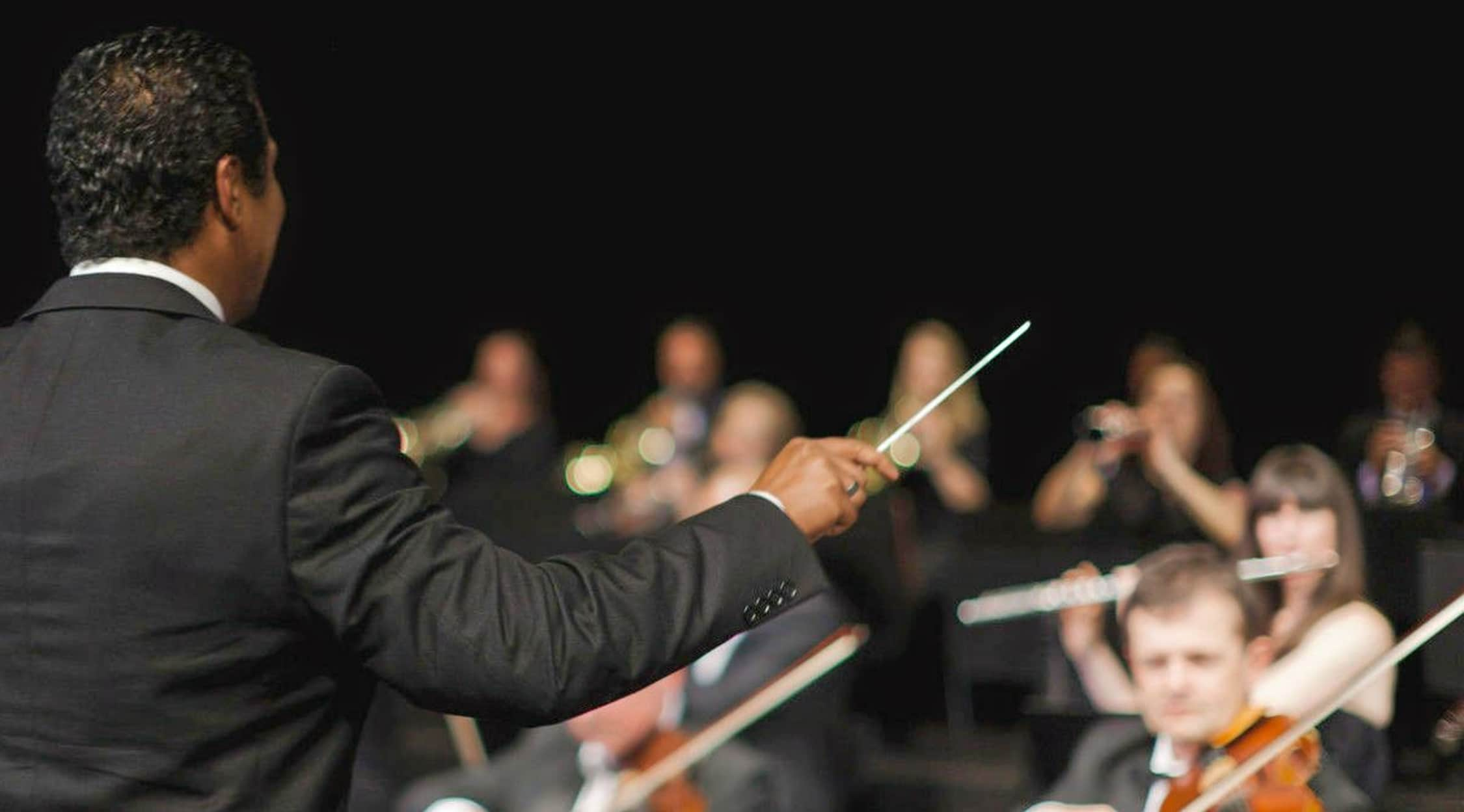 Alamy
Fox Valley Symphony Tickets
Fox Valley Symphony Tickets
Fox Valley Symphony is Wisconsin's finest symphony orchestra and performs the greatest classical and contemporary music from across the decades. Fans from all over the Midwest come to see their powerful and masterful renditions of tremendous works from some of the best composers in history, from Beethoven and Mozart to Ravel and Phillip Glass. Experience all Fox Valley Symphony has to offer and get your classical music tickets to performances that will lift your heart and soul as you delve deep into the wonder that is symphonic music.
Fox Valley Symphony
The Fox Valley Symphony Orchestra Association was founded in 1966 as a non-profit organization with the aim to enrich and nurture the human spirit through performance and education that enhances the cultural and musical development of their community. Current musical director Brian Groner has a pedigree that is unmatched in the area and his talent and guidance is paramount to the success of the Fox Valley Symphony. In addition to his success with the Fox Valley Symphony, he has appeared as a guest conductor for notorious ensembles like the Czech National Symphony Orchestra, the Indianapolis Chamber Orchestra, the San Diego Symphony, the Chicago Sinfonietta, and the Moscow Classical Ballet, who he conducted on their tours. His much-celebrated work with the Fox Valley Symphony is one of his proudest accomplishments, as he commits his heart and soul to becoming an exceptional conductor. Under his tutelage, the full classical orchestra, complete with melodic violins, piercing horns, smooth cellos, and rumbling percussion, has garnered public attention and critical praise with their impressive performances over the past decade. Their five season concerts per year are must-see events, and they are proud to share their talent and soul with the general public and invites you to become a part of their next audience after you buy your Fox Valley Symphony tickets from StubHub!
Fox Valley Symphony Schedule
Fox Valley Symphony performs at the beautiful Fox Cities Performing Arts Center in downtown Appleton, Wisconsin, which opened in late 2002. The Fox Cities Performing Arts Center provides four venues for events and performances: Thrivent Financial Hall, Wisconsin's second-largest event space, with 2,100 seats and a 5,000 square foot stage; Kimberly-Clark Theater, a flexible 450-seat amphitheater used for intimate concerts, plays, and receptions; and two private spaces, Founders Room and Entrance 21. Fox Valley Symphony shares their home base with the Broadway Across America Series, which lures productions like Disney's The Lion King, Jersey Boys, Les Miserables, Billy Elliot, The Producers, and Wicked to the premiere stage in Wisconsin.
Fox Valley Symphony Tour Dates
With five performances a year, Fox Valley Symphony is the hottest ticket in Wisconsin for fans and lovers of classical and contemporary music alike! Come experience all the orchestra has to offer after you purchase tickets for the best seats in the house with StubHub. We always offer tickets for your favorite shows at affordable prices with superb convenience and security. Don't miss your opportunity to hear masterpieces from all the best composers revisited by the talented individuals that comprise the Fox Valley Symphony. Get your tickets today and catch a performance that can't be matched!
Back to Top