There aren't any Events on the horizon right now.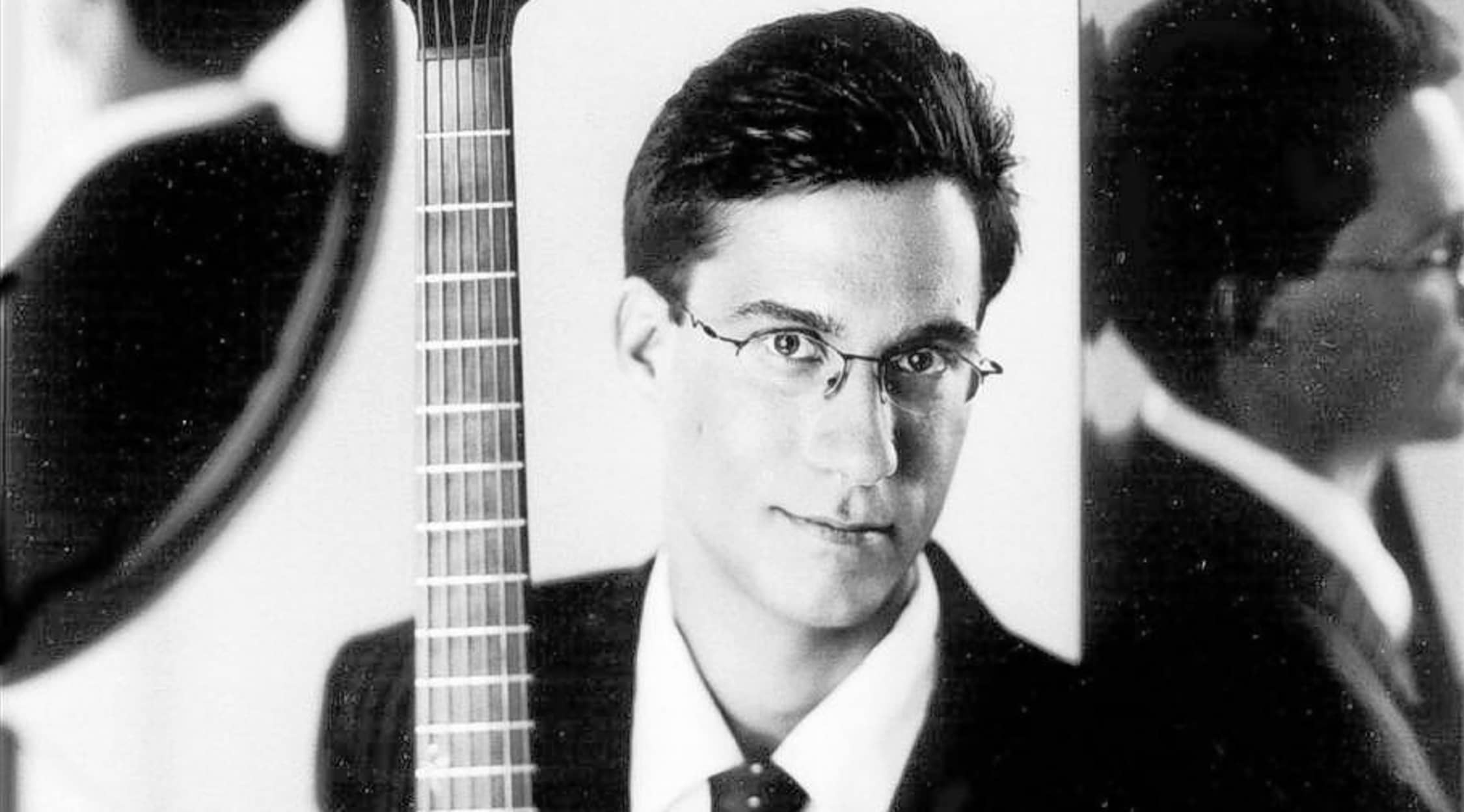 Rovi
Frank Vignola Tickets
Frank Vignola – The 2016 Tour
Frank Vignola's incredible skill on the acoustic jazz guitar always makes for one of the most unforgettable concert experiences in the industry. Whether he is covering Django Reinhardt and George Gershwin or offering his own playful originals and tasteful improvisations, Frank Vignola's irrepressible passion for and delight in jazz guitar come through loud and clear in every show. Don't miss out on your opportunity to see this unique jazz artist in the flesh! Get your tickets today.
About Frank Vignola
Frank Vignola is an incredibly flexible jazz guitarist who has proved that his is able to play everything from commercial pop-jazz and fusion to swing, post-bop, and hard bop. This native New Yorker draws from a wide range of inspirations; everyone from Pat Metheny, Joe Pass, and Wes Montgomery to Charlie Christian and Django Reinhardt have influenced his sound in some way. For Vignola, disparate influences have manifested at different times – the Christian or Reinhardt elements might be especially clear in a swing setup, whereas he has sounded a bit more Metheny-ish in pop-jazz/NAC or fusion environments. And he might be referencing Pass or Montgomery on a post-bop or hard bop project.
Born on December 30, 1965 in suburban Long Island, Vignola grew up in the New York City area. The Italian-American musician began playing guitar when he was five years old, and he admired a variety of guitarists as a child. Far from a jazz snob, he never exclusively listened to jazz – he was also a big fan of pop, R&B, and rock. The guitarists he looked up included jazz musicians as well as rock icons like Eddie Van Halen and Eric Clapton. As a young man, Vignola was a student at the Cultural Arts Center of Long Island, and he went on to undertake a number of sideman gigs in the '80s. In 1993, when he was 27, the New Yorker signed to Concord Jazz and cut his first Concord record as a leader on the album Appel Direct. Many more Concord albums followed in the '90s. In the early '00s, Vignola found himself recording for Acoustic Disc as well as Nagel-Heyer.
Previous Hits
Frank Vignola's most critically acclaimed albums include 2001's Blues for a Gypsy, 2007's Vignola Plays Gershwin, and 2010's 100 Years of Django.
While Django Reinhardt suggested a unique way of approaching the acoustic guitar and has been hailed as a genius, his method has often fallen in the shadow of electric guitarists in the tradition of Charlie Christian. Luckily, the recent taste for older styles of jazz has led record labels like Acoustic Disc and Concord to cut exciting, Reinhardt-inspired players like Vignola. Blues for a Gypsy provides a rich set of 16 classics and originals played solo on acoustic guitar. From the opener "Donna Lee", this record is a feast of jazzy blues, both invigorating and fresh. This record follows in the same vein as the Virtuoso series by Joe Pass, challenging Vignola to create an engaging, full sound all on his own. The laconic blues-steeped title track starts off with an extended, playful intro before falling into a late-night, intimate groove. The guitarist busts out a panoply of technique on the gypsy-injected "Tears", pulling together tastefully placed chords and individual notes. He interprets "Limehouse Blues" as though set on rendering it in the most pioneering way possible, presenting an uncanny and exciting interpretation of this classic. Self-written originals such as "Fishing with Django" and "By the Fire" fit tidily next to the canonic cuts. The music never loses focus, with most of the songs on Blues for a Gypsy clocking in around three minutes. These solo cuts, with their acoustic warmth, give one of the feeling of overhearing the guitarist playing quietly at home. The passion and intimacy of Vignola's performances guarantee that Blues for a Gypsy will become a favorite of guitar aficionados.
Vignola can pay in almost any style, from fusion to sounding like Reinhardt. On 2007's Vignola Plays Gershwin, consisting of 14 familiar Gershwin numbers, Vignola adopts a swing that departs from Reinhardt, working through the vintage genre with new ideas and his own style. With the help of Corey Christiansen on rhythm guitar, Tom Kennedy on bass, and his frequent musical collaborator Joe Ascione on drums, Vignola mainly plays straightforward solos, except on his humorous interpretation of the closing number "But Not for Me". The material is easily accessible, at times witty, and it always swings. The overall experience is highly rewarding and an easy recommendation to swing guitar enthusiasts.
Vignola is one of countless jazz guitarists who have been attracted to the music of the legendary gypsy jazz artist Django Reinhardt, though several of his peers have fallen short in their homages by trying to perform Reinhardt's music at a ludicrous tempo, or by simulating his instrumentation. Not Vignola. On 2010's 100 Years of Django, he mostly plays with a trio and swaps in accordionist Julien Labro for a fiddle player, and he uses just a bassist and one rhythm guitarist. The results of his efforts are outstanding, not just rote revues of Reinhardt's material. Opening with a lively take on "Rhythm Futur", Vignola and Labro team up in this frantic swinger. Vignola's marvelous technique also makes the brooding ballad "Tears" a standout cut as he opens it unaccompanied with only the rhythm section joining one minute in. It's almost impossible for a fan of Reinhardt not to fall for the wistful ballad "Nuages" (translated here as "Clouds", although Bucky Pizzarelli claims that Reinhardt's title referenced the rising steam from a train engine). Vignola's laid-back arrangements never get carried away with showing off his technique; instead, the guitarist expands the melody and doesn't underline his improvisations around it. Gypsy swing fans will find 100 Years of Django a rewarding celebration of the legendary Reinhardt.
Trivia
As a sideman in the '80s, Frank Vignola worked with such artists as Ringo Starr, Leon Redbone, and Madonna.
The Frank Vignola Concert Experience
Prepare yourself for the most sensual and freewheeling concert experience you can find in acoustic jazz guitar today. Frank Vignola is back, all set to dazzle audiences with his exalted technique and subtle musicality. Whether you are a fan of gypsy jazz, commercial jazz-pop, post-bop, or anything in between, Vignola can do it all. His concert experience is guaranteed to blow your mind. Don't miss out on your chance to see the legendary Frank Vignola perform in concert!
Back to Top
Epic events and incredible deals straight to your inbox.