We didn't find any Events nearby, but here's what's happening in other cities.
Frankie Avalon tour venues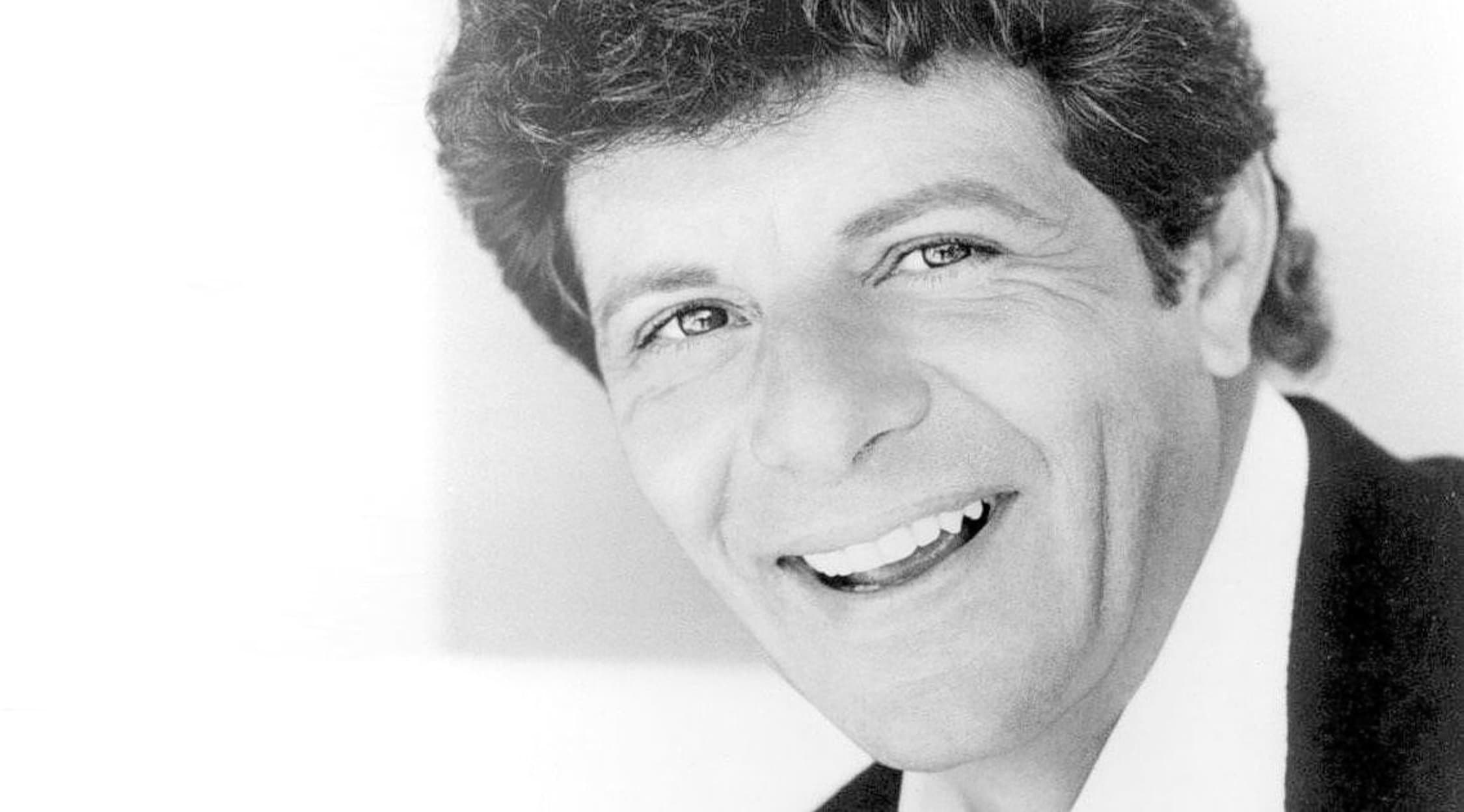 Rovi
Frankie Avalon Tickets
Frankie Avalon – The 2016 Tour
Whether he is bringing his feel-good teen idol pop to the Bergen Performing Arts Center in Englewood, the Lewis Family Playhouse in Rancho Cucamonga, or the Golden Nugget in Lake Charles, Frankie Avalon puts on a concert you most definitely will not want to miss. Don't let the opportunity to see one of the most influential teen idol acts of the pre-Beatles era live and in the flesh – get your tickets today!
About Frankie Avalon
Discussing the influence of Frankie Avalon in '50s rock 'n' roll with any serious or half-serious follower of the genre is guaranteed to spark a debate. Avalon was the original manufactured teen idol, preceding Bobby Rydell, Fabian, and the countless pretenders who rode of the coattails of their success with bright red sweaters and skinny black pants while Elvis took a break in Germany. In the '50s and '60s, after Twist and before the Beatles, a plethora of pretty boys with questionable musical abilities were the cookie-cutter, non-threatening fallout of Elvis' impact. Avalon, however, had real musical training to accompany his good looks, and he was hardly a malt shop teen waiting in the wings.
Born Francis Thomas Avallone in 1939 in Philadelphia, he got his start in the entertainment industry at an early age, winning talent contests with his prodigious trumpet skills. He made recordings for the RCA Victor imprint X Records and landed a spot on the Jackie Gleason Show. As he passed from childhood to teenage-hood, he found himself as a backing trumpet player in Rocco & the Saints, a local band. When asked by local promoter Bob Marcucci whether there were any local rock n' roll vocalists who were talented enough to record some tracks, Avalon pointed to Rocco's blue-eyed, blond lead singer, Andy Martin. When Marcucci accordingly attended a show, he was unconvinced by Martin, thinking that blond men would not be appealing to female audiences. Avalon gave a few belting turns during the performance, and Marcucci decided that the trumpet player was the kid he had been searching for. He immediately signed Avalon to a management deal, and about half a year later, Avalon released "Cupid" via Marcucci's Chancellor record label as his debut single. The singer did not crack the Top 10 until the arrival of his third single, "DeDe Dinah," From that point onwards, he enjoyed a record-breaking string of hits, beginning with the chart-topping 1959 single "Venus." Avalon would go on to release six Top 40 records within the year. Marcucci was a pro, and he eased the singer away from rock and towards more sentimental, "adult" material. Marcucci went on to create similar success with the equally charming Fabian.
In 1962, Avalon's rule of the pop rankings was starting to wane, but his musical career was far from over. He and Annette Funicello joined forces, and he was able to craft a new image as a pretty, clean-cut surfer boy in an incredibly successful string of beach flicks that helped him fare much better than many of his peers in the '60s. The movies were popular enough that he was able to make an '80s comeback, along with Funicello, titled Back to the Beach. Still a musician at heart, Avalon recruited surf music icon and fellow actor Dick Dale to take part in the film. These days, Avalon splits his time between home shopping plugs for pain pills and the Golden Boys of Rock 'n' Roll alongside Fabian and Bobby Rydell.
Previous Hits
Frankie Avalon has released countless hit singles, the most successful of which are "Ginger Bread" (1958), "DeDe Dinah" (1958), "Why" (1959), "Venus" (1959), "Just Ask Your Heart" (1959), "Bobby Sox to Stockings" (1959), and "A Boy without a Girl" (1959).
"Ginger Bread" was written by Hank Hunter and Clint Ballard, Jr. It would be a number nine pop hit, a number 10 R&B hit, and a number 30 hit in the United Kingdom. Like the majority of Avalon's late-'50s and early-'60s hits, Peter De Angelis arranged the track. Backup singing for "Ginger Bread" was provided by The Four Dates.
Bob Marcucci and De Angelis wrote "DeDe Dinah", which was a number seven pop hit and a number eight R&B hit. It was included on Avalon's self-titled 1958 LP. De Angelis also produced the single, ceding arrangement to Al Caiola.
"Venus" would be Avalon's first single to top Billboard's pop chart, where it stayed for five straight weeks. The single was also be a number 10 R&B hit. Its lyrics describe a man pleading with Venus, the goddess of beauty and love, to send him a love interest.
"Why" is among Avalon's biggest hits. Upon its release in 1959, it topped the mainstream Billboard pop chart in late December. It would be the decade's last number one single, as well as the first number one '60s single. It was written by De Angelis and Marcucci, and it would be the singer's second and last chart-topping single. The tune was derived from an Italian melody, and features female guest vocals.
Pete Damato, Joe Ricci, and Diane DeNota wrote "Just Ask Your Heart," which was a number seven hit for Avalon.
"Bobby Sox to Stockings" was written by Richard DiCicco, Clarence Kehner, and Russell Faith. Avalon would perform the song to number eight success on the pop chart, and the single was a number 26 R&B hit, as well.
"A Boy without a Girl" was written by Ruth Sexton and Sid Jacobson, and it would be Avalon's final Top 10 hit upon its release in 1959.
Trivia
In addition to his hugely popular roles in beach party comedies, Frankie Avalon took straight drama roles in The Alamo and Voyage to the Bottom of the Sea.
The Frankie Avalon Concert Experience
Get ready for an incredible live music experience. With decades of hit singles and feature film performances to his name, original teen idol Frankie Avalon is back to bring his impressive catalog of pop and rock n' roll hits straight to a venue near you. Whether he is singing his unique rendition of "Moon River" or delivering his greatest late-'50s hits, Frankie Avalon puts on a concert that you do not want to miss.
Back to Top