We didn't find any Events nearby, but here's what's happening in other cities.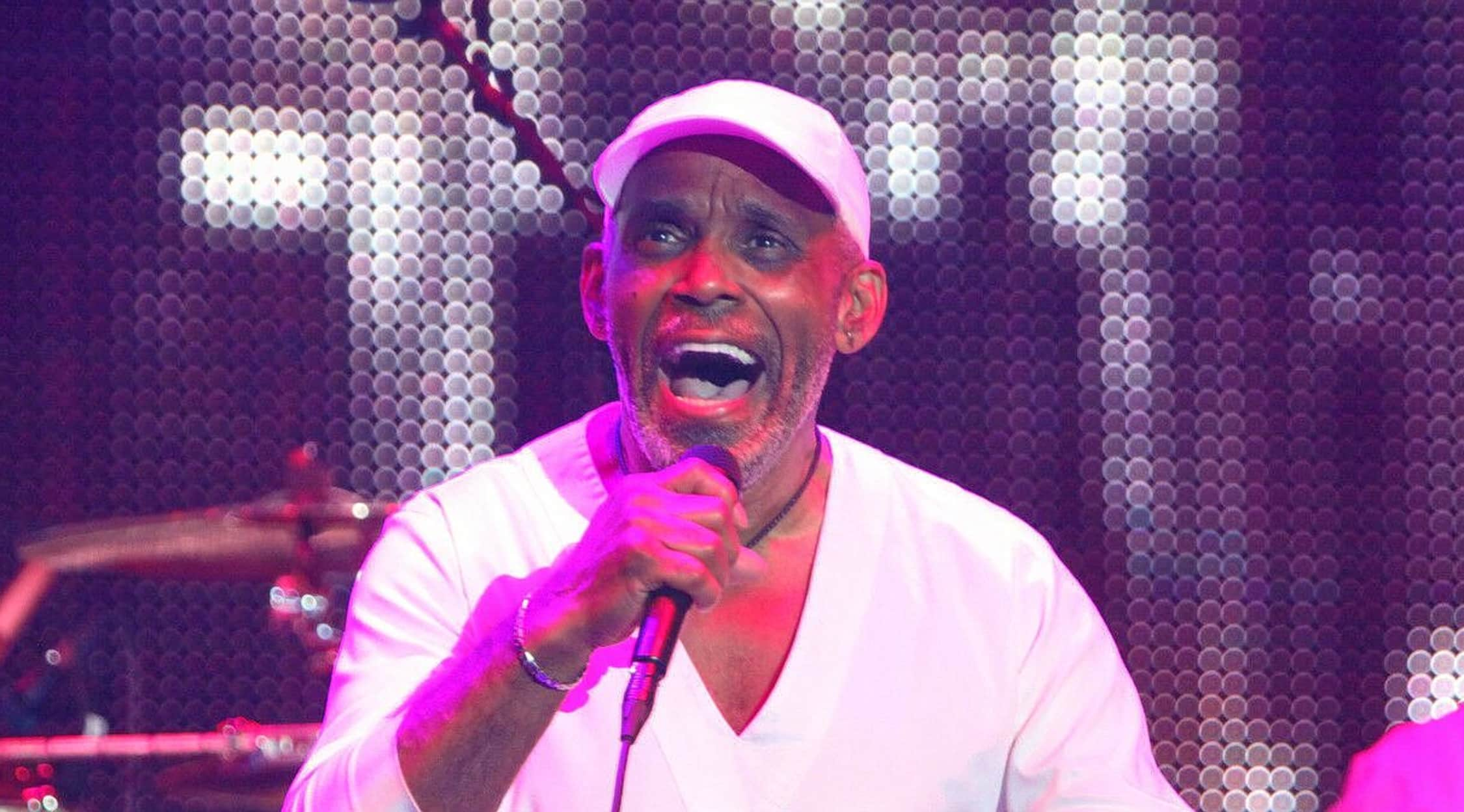 Alamy
Frankie Beverly Tickets
Frankie Beverly Schedule
Singer, musician, songwriter and producer Frankie Beverly began singing at a tender age, and eventually he took up with the group, the Butlers. He was with them for almost a decade before deciding to exit and pursue a solo career. Beverly continues to tour around the globe today, taking his sweet Philly sound and funk with him.
In the coming weeks, Frankie Beverly is scheduled to perform at the Saenger Theatre in New Orleans; the Detroit Opera House in Detroit; the Reliant Arena in Houston; the Atlanta Civic Center in Atlanta; and the Chaifetz Arena in Saint Louis.
To stay on top of all of his concert dates, make sure you sign up for StubHub's email alerts. It's the best way to find out instantly when Frankie Beverly is headed to your neck of the woods. So what are you waiting for?! Sign up today!
Frankie Beverly Background
When he was only a child, Frankie Beverly began singing gospel music at his church in his hometown of Philadelphia.
In his formative teen years, he established The Blenders - an a cappella, doo-wop band inspired by bands of the era (The Moonglows, The Del Vikings and The Dells). The Blenders' tenure was short-term but it didn't take long for him to form another act, The Butlers. The Butlers turned out to be the first group he ever recorded with, which was in 1963.
The Butlers didn't fit the mold of "Philly Sound," so Beverly learned to play the keyboard and rhythm guitar and started Raw Soul along with Sam Porter, McKinley Williams and Roame Lowry. Although they were not hurting for gigs around the City of Brotherly Love, Beverly believed that California offered more promise. In 1971, he moved to the San Francisco/Oakland area. Three more members joined the Raw Soul lineup, billing it as a funk band.
The single, Open up Your Heart, the band's debut track was released by Eldorado Records. Eventually, two other singles were released on Gregor Records, which similar to the Eldorado single, covered solving the world's problems, eliminating social injustices and ending prejudice and inequality.
The tune, Color Blind, was sprinkled with funk horns, characteristic of the '70s. It posed the question, "What color is harmony?"
Raw Soul became very well-known regionally but never quite broke through the national mainstream.
The iconic Marvin Gaye gave the group a chance when he enlisted Raw Soul to support him on a tour with their original material. Shortly after their tour with Gaye, the group inked a deal with Capitol Records. The Raw Soul concept was scrapped and Beverly started up Maze. He kept the core members and brought in new talents aboard to complete his lineup.
After years of trying to pierce the mainstream music scene, Beverly was unloading singles by the truckload. Beverly skimmed the best elements from Raw Soul and the Butlers and injected them into Maze. His recipe for success worked!
Frankie Beverly Hit Albums
For nearly three decades, Frankie Beverly and Maze have crafted an authentic sound that has catapulted them into the limelight.
Some of his albums, include Maze Featuring Frankie Beverly, which spawned a slew of hits, including Workin' Together and Lady of Magic. The '80s churned out the releases of several other chart-topping albums, including Golden Time of Day, Joy and Pain and Inspiration. We Are One and Can't Stop the Love were acclaimed albums as well.
Silky Soul, which was one of their most successful albums, include the coveted single, I Can't Get Over You.
Recently, Frankie Beverly and Maze put out a 20-track double-CD Anthology, which contains the most popular Maze tunes.
Frankie Beverly Trivia
Perhaps even more signature than his music is Frankie Beverly's style. On stage, Beverly often sports an all-white outfit, which includes a long-sleeved shirt, slacks and a baseball cap.
Frankie Beverly Concert Experience
Although the soulful and funky Frankie Beverly and Maze have never claimed any awards, they continue to be coined as the, "best kept secret in the industry" because they continue to draw sold-out crowds everywhere they go!
To hear the smooth voice of Frankie Beverly in person, make sure you grab your tickets now for one of his upcoming shows! Don't miss out on your chance to listen to chart-burners like Feel That You're Feeling, Joy and Pain, Look in Your Eyes, Travelin' Man, Southern Girl, Can't Stop the Love, Never Let You Down, I Love You Too Much, Love is the Key, I Can't Get Over You, What Goes Up, Laid Back Girl, The Morning After and more!
Don't miss out, and reserve your tickets in advance for a Frankie Beverly concert that you'll be talking about long after it's over! All you need to do is click right here on StubHub. Why wait? Pick up your tickets now!
Back to Top