We didn't find any Events nearby, but here's what's happening in other cities.
Frankie Valli tour venues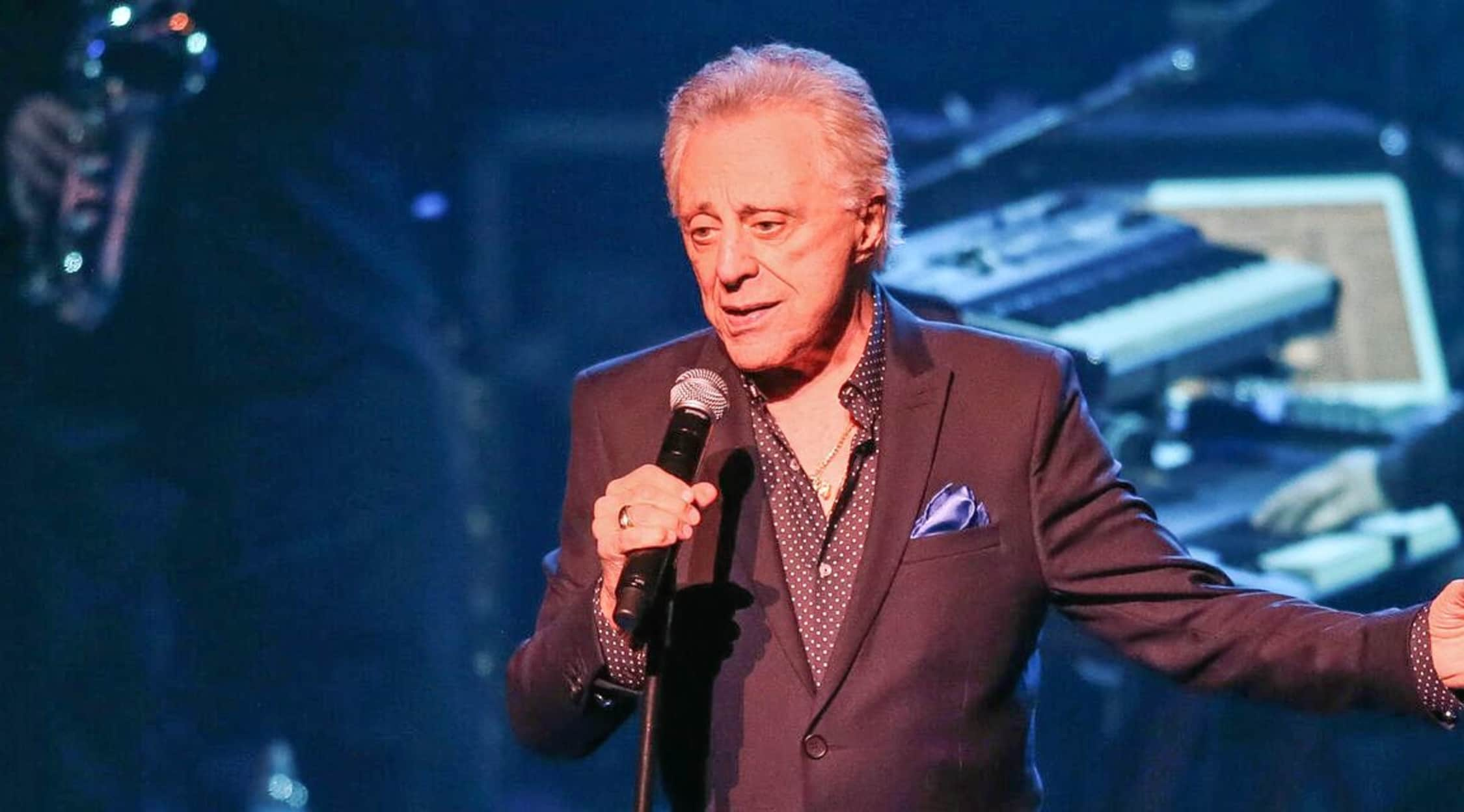 Alamy
Frankie Valli Tickets
Frankie Valli Tickets
Frankie Valli has been in the music business for more than 50 years and is one of the most successful performing artists of all time. Frankie Valli has released several Top 10 singles, and his high falsetto helped him to score hit singles with songs like "Sherry" and "Big Girls Don't Cry." Frankie Valli continues to delight his audiences with live performances of "My Eyes Adored You," "Can't Take My Eyes Off You" and many other well-known hits from his long and successful solo career.
From the Jersey Shore
Frankie Valli is the stage name of Francesco Stephen Castelluccio. Valli is the son of Italian immigrants and grew up near the New Jersey shore. He got his start as a music artist when he joined the Variety Trio in the 1950s. When the Variety Trio disbanded, Valli moved on to form the Four Seasons. The band's first single, "Sherry," topped the music charts in 1962 and began a career that would result in international fame. Later that decade, Frankie Valli began releasing solo tracks and continued to expand his solo career throughout the 1970s and 1980s. He was inducted into the Vocal Group Hall of Fame and the Rock & Roll Hall of Fame for his work with the Four Seasons. He remains one of the most highly acclaimed musical talents of all time.
Where can I buy Frankie Valli tickets?
Frankie Valli's remarkable career has endeared him to fans of all ages. To secure the best seats for a Frankie Valli concert, be sure to buy your tickets at StubHub.
What are some of Frankie Valli's albums?
Frankie Valli and the Four Seasons collaborated on the albums Rag Doll, Working My Way Back to You and On Stage With the Four Seasons. His solo albums include Greatest Hits, Is the Word, Solo and Romancing the 60's.
What are some well-known songs by Frankie Valli?
Frankie Valli produced 29 Top 40 hits with the Four Seasons, including "Sherry" and "Big Girls Don't Cry," both of which hit the No. 1 spot in 1962. "Walk Like a Man" and "Rag Doll" reached No. 1 in 1963 and 1964, respectively. His other hits with the Four Seasons include "Save it for Me," "Let's Hang On," "Silence is Golden," "December, 1963" and "Opus 17." Nine of his solo hits reached the Top 40, including "Swearin' to God." My Eyes Adored You" became a No. 1 hit in 1974, while "Can't Take My Eyes Off You" reached the No. 2 spot in 1972. "Grease", which is the title track of the famous musical, became a smash hit and reached the No. 1 position on the Billboard chart in 1978.
Did Frankie Valli ever have a gold record?
From 1962 to 1978, Frankie Valli and the Four Seasons sold more than 100 million records. The Four Seasons Story, a compilation of the band's greatest hits from 1962 to 1970, was certified gold and sold more than a million copies before the platinum certification was officially instituted by the RIAA. "My Eyes Adored You," "Who Loves You" and "Swearin' to God" each sold more than 1 million copies.
Has a movie ever been made about Frankie Valli?
The Broadway musical, Jersey Boys, is about the recording and performing career of the Four Seasons. Clint Eastwood directed the 2014 film adaptation of the musical. The soundtrack of the same name features popular hits by the Four Seasons.
How long is a Frankie Valli concert?
Most Frankie Valli concerts are about two hours long, not including the encores he usually performs. The length of performances may vary by location.
Back to Top
Epic events and incredible deals straight to your inbox.