There aren't any Events on the horizon right now.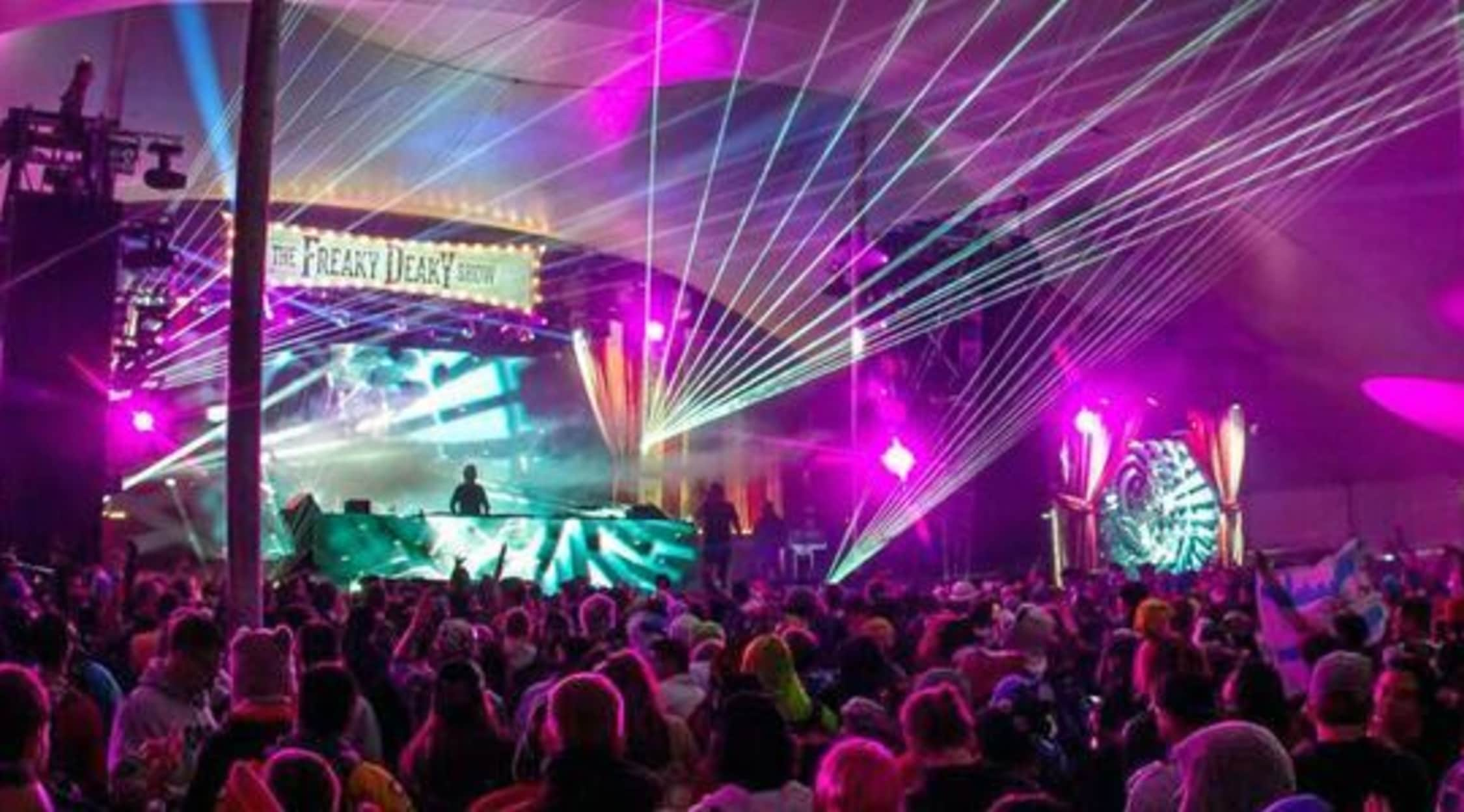 Freaky Deaky
Freaky Deaky Festival Tickets
Freaky Deaky Music Festival Tickets
The Freaky Deaky Music Festival is a Halloween spectacle that showcases top artists from across the genres of dance, electronic and hip-hop, including trance, house, techno and more. The event combines the best aspects of a music festival, a carnival and a Halloween celebration into one unforgettable weekend. Festivalgoers are encouraged to dress up in their favorite costumes to celebrate the Halloween weekend just as long as their faces are recognizable.
Halloween Spirit
The Freaky Deaky Music Festival originated in Chicago, Ill., in 2008. Describing itself as the largest Halloween event in the Midwest, the one-day festival was created by the event organizer React Presents. Following a period of fast growth, the festival was expanded to two days in 2012 and three days in 2015. Around 2017, the festival began to appear in multiple cities, including Milwaukee, Wis.; Brooklyn, N.Y.; Detroit, Mich.; and Houston, Texas, in conjunction with the EDM events organizer Disco Donnie Presents. The first Houston festival, which was held at the Sam Houston Race Park, proved to be such an enormous success that it became one of the premier events of the Halloween weekend.
Where can I buy Freaky Deaky Music Festival tickets?
If you want to experience everything the Freaky Deaky Music Festival has to offer, then you can purchase event passes at StubHub, the world's largest ticketing marketplace for live events. General admission, general admission plus and VIP tickets are available to those 18 and older for one day or both days.
Who played at the most recent Freaky Deaky Music Festival?
Across all cities, the 2018 festival lineup featured Adventure Club, Alison Wonderland, Alpha 9, Audien, Bonnie X Clyde, Porter Robinson, DJ Snake, Boombox Cartel, Gg Magree, Liquid Stranger, 12th Planet, Blunts and Blondes, Camelphat, Chris Lake, Slander, Dion Timmer, Excision, Justin Jay, Riot Ten, Walker and Royce, Wavedash, Yellow Claw, Oliver Heldens, Nora En Pure and many more.
When will the Freaky Deaky Music Festival take place in 2019?
The Texas version of the Freaky Deaky Festival will take place on Saturday, Oct. 26 and Sunday, Oct. 27 at the Houston Raceway in Baytown, Texas, several miles east of Houston. There is no word yet whether the festival will return to other cities for Halloween 2019.
Who's in the lineup for the 2019 festival?
Freaky Deaky organizers have announced that the upcoming Texas festival will include performances by Armin van Buuren, Martin Garrix, Rezz and Steve Aoki, along with well-known and rising dance music stars.
What are the main stages at the Freaky Deaky Music Festival?
The 2019 Freaky Deaky Music Festival near Houston will feature four different stages: the Rising Stage, the Big Top Stage, the Haunted Hollow Stage and the Crypt Stage. Musical performances will be going on concurrently between the stages. In 2018, one of the stages was used exclusively to highlight local artistic talent.
What are some of the most iconic moments of the Freaky Deaky Music Festival?
In 2018, the Australian DJ and electro-pop singer Alison Wonderland electrified Houston festivalgoers with a massive spectacle of original material and remixes of famous songs, including "High," "Run" and "Okay." The DJ duo Slander energized the crowd with its hour-long set featuring its unique blend of trap, dubstep and hip-hop. DJ Porter Robinson gave another standout performance, playing tracks from his Worlds album as well as special Halloween edits mixing his own sounds with house tracks that were heavy on the bass. Special spooky visual effects intensified his hour-long set.
What else can I experience at the Freaky Deaky Music Festival?
The festival experience may vary based on where it's being held, but in the past, the Freaky Deaky Music Festival has featured games, carnival rides, haunted houses, live art, contests and lots of Halloween-based decorations and sets. Shops, food vendors, bars, lounges, water refill stations, lockers and basic amenities are provided within the festival grounds.
Back to Top