There aren't any Events on the horizon right now.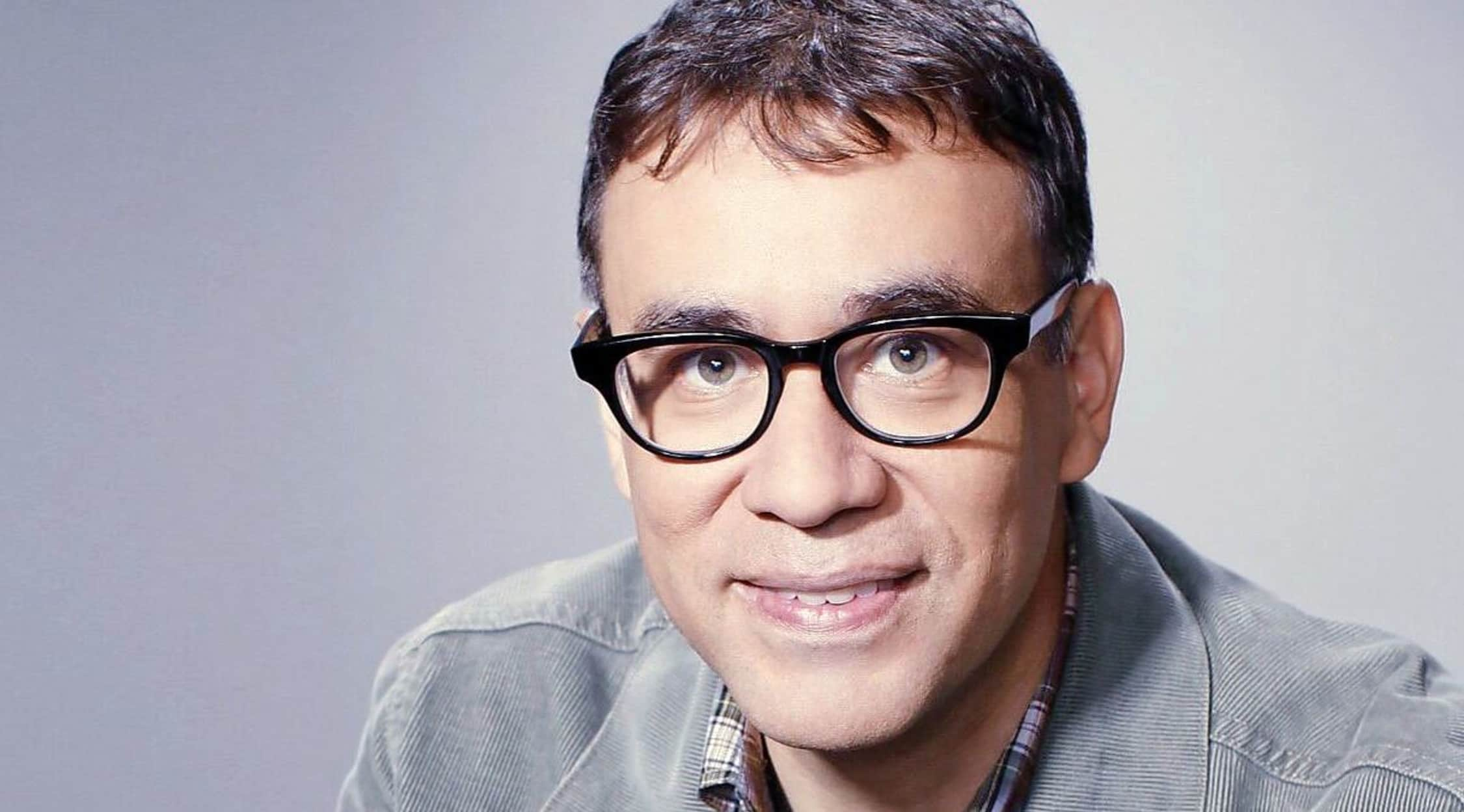 Rovi
Fred Armisen Tickets
Funny Man Fred Armisen
Taking the stage in ways that surprise everyone in the audience, the always fun "Saturday Night Live" alum and "Portlandia" star pulls a lot of the stunts you might expect - and many things you probably wouldn't.
Schedule
Armisen's tour is moving through selected venues with musical acts that join Fred on stage. He always offers substantial interaction with the audience and a quick pace with plenty of humor.
Fred Armisen, the Performer
Always an artist more at home just out of the mainstream, Fred Armisen is a great fit on IFC's "Portlandia." The hit show features Armisen alongside Northwest native and former lead singer of the alternative pop/rock band Sleater-Kinney, Carrie Brownstein. This talented lady is the perfect co-star for him. Their comedy pairing is quirky, and the setting is Portland-weird. Going back to his days on "Saturday Night Live," Fred came off as a bit off-key, with humor accessible to those willing to take a step out of their normal comfort zone. His shows today reflect that spirit. Whether hosting a screening of "Portlandia" for an appreciative audience or bringing up members of a band to do a musical bit with him, he's not quite what the public expects from a comedy act. Born in 1966 on Long Island, he's been involved in show business for decades. Expect a professional show.
Breakthrough
Joining the cast of "SNL" in 2002 put Fred Armisen on the radar, but it wasn't until he appeared in "Anchorman: The Legend of Ron Burgundy" in 2004 that he really began to be noticed. He's not the first performer to use "SNL" as a launching pad, but he is among one of the most successful to do so. Lately, he seems to be popping up on a wide variety of television shows in guest spots.
Hits
"Portlandia" and "SNL" are probably Fred Armisen's biggest claims to fame, but certainly not his only ones. From voice appearances on animated hits like "The Simpsons," "Smurfs," "Ugly Americans," "Aqua Teen Hunger Force," "Archer," and even the video game "Grand Theft Auto," to guest spots on a wide range of television shows, the man is nothing if not versatile. His bits on "SNL" as Ian Rubbish helped form some of his current lean-ins to the unique musical portions of his live-stage shows.
Trivia
In pursuit of his passion for drumming experiences, Fred Armisen played with the Blue Man Group off-Broadway's Chicago franchise, and he's also drummed with the punk rock band Trenchmouth in the early 90s. He's also acted as the voice of Speedy Gonzales for the Looney Tunes Show.
Show Experience
You'll be surprised at the unexpected twists and turns in his work. Stay on your mental toes and laugh. In other words, get ready for something different when you buy a ticket for a Fred Armisen performance. You may find band members from groups you haven't heard of taking the stage with him for lively and interesting musical excursions. The occasionally odd quality to his sense of humor is coupled with an upbeat demeanor. In short, you'll find a stage experience quite unlike the ordinary comedy show. Fans don't go to one of his performances in order to get a straight stand-up act. They come for an outside-the-box evening of laughter and experimentation.
Back to Top