We didn't find anything nearby, but here's what's happening in other cities.
There aren't any events on the horizon right now.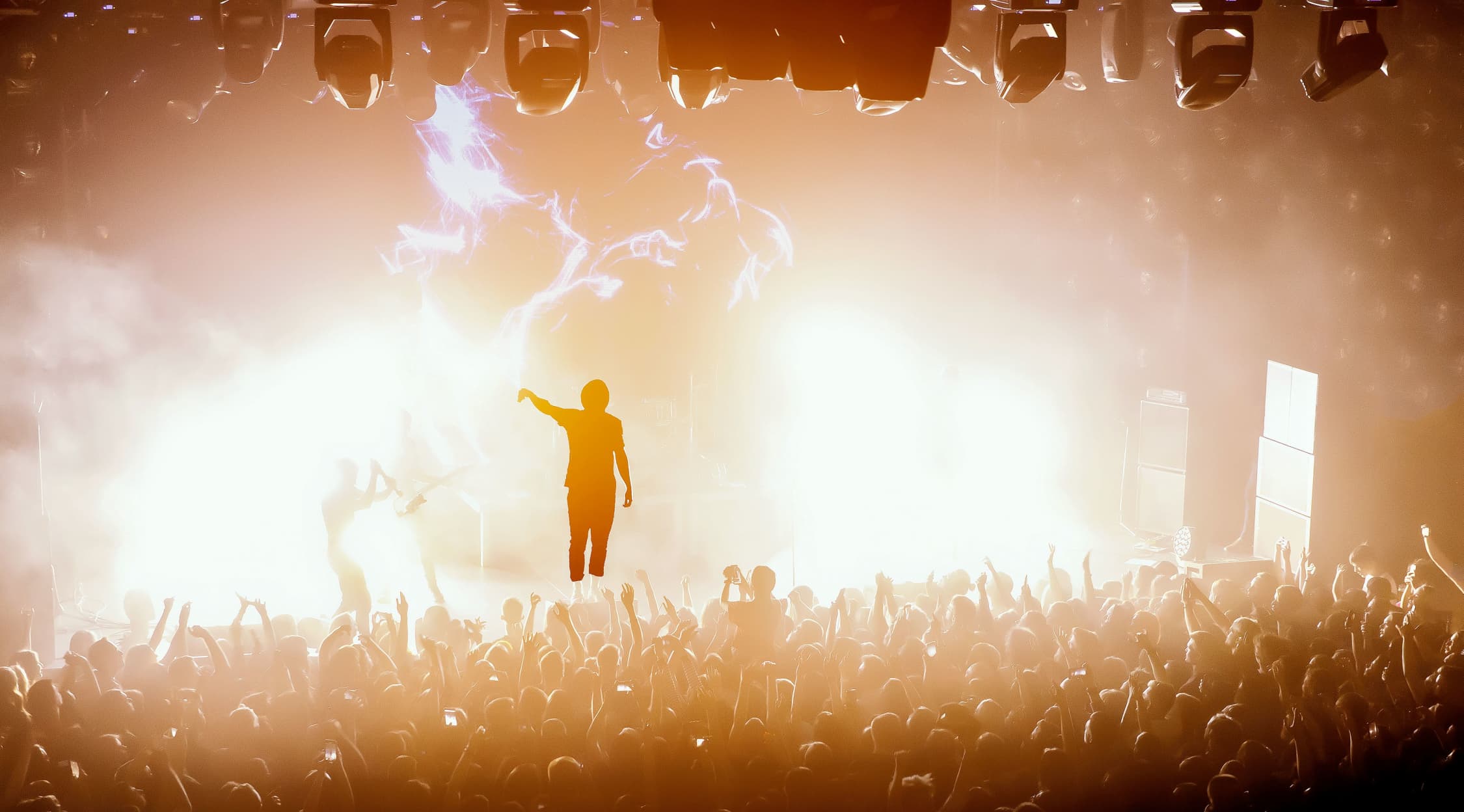 Adobe Stock RF
Freestyle Festival Tickets
Freestyle Festival Tickets
Freestyle Festival is an annual festival of '80s music that has been jumping off in the spring of every year in Long Beach. Over the past few years, the festival has been held at the Queen Mary Events Park. In 2018, the festival was held on Cinco de Mayo.
Takin' You Back to the '80s
For 13 years, the Freestyle Festival has turned Long Beach into a time machine where concertgoers are transported back to the '80s to move and groove to all of their favorite music. Since 2005, as many as 8,000 attendees have flocked to Long Beach to experience the Freestyle Festival show. Past festivals have featured many of the superstars of the '80s and a few from the '90s. MC Hammer was a part of the 13th annual show and performed hits like "2 Legit 2 Quit," "Pumps and a Bump" and "U Can't Touch This." Egyptian Lover also showed up with songs such as the hit "Egypt, Egypt." "I'm Too Sexy" was one of the bangers on the festival stage when Right Said Fred appeared in 2018. What would an '80s show be like without the Village People performing "YMCA" on stage? Lisa Lisa has been a regular on the Freestyle Festival stage over the past decade performing hits like "Head to Toe," "I Wonder If I Take You Home" and "Lost in Emotion." Jody Watley has been a featured artist more than once as well with hits like "Lookin' For a New Love" and "Don't You Want Me." The Sugarhill Gang has been a part of the festival many times as well. Who can sit still when hits "Rapper's Delight" and "Jump On It" come boomin' through speakers? Some of the other acts over the past decade include Bell Biv Devoe, Stevie B., Rob Base, House of Pain, Arrested Development, Naughty by Nature, Mark Morrison, Trinere, The English Beat, Salt N Pepa, Sweet Sensation, Debbie Gibson, Slick Rick, Biz Markie, Color Me Badd, Digital Underground, Connie, Nu Shooz, Debbie Deb, Robin S., Pretty Poison, Tiffany, Gucci Crew, Keith Sweat, Expose', Shannone, The Cover Girls and many more. Backup dancers, backdrops and props add to the grand performances from all of your throwback favorites from the '80s.
Where can I buy Freestyle Festival tickets?
The best place to buy your tickets for the Freestyle Friday concert is at StubHub. With filters for prices and seating, the StubHub platform provides flexibility to create a user-friendly experience.
What is a Freestyle Festival setlist like?
While each year is different, you can get an idea of the typical setlist by looking at the 2015 Freestyle Festival concert. Debbie Deb took the stage with her hits "When I Hear Music" and "Lookout Weekend." Expose' sang the singles "Come Go With Me," "Seasons Change" and "Point of No Return." Lisa Lisa performed "I Wonder if I Take You Home," "Head to Toe" and "Lost in Emotion." Shannon came to the stage with the dance hit "Let The Music Play" and her single "Give Me Tonight." Sir Mix-A-Lot can get any crowd going with "Baby Got Back," "My Posse On Broadway" and "Buttermilk Biscuits." Stacey O sang "We Connect" and "Two of Hearts." The Cover Girls performed the hits "Because of You," "Wishing on a Star" and "Show Me." Trinere sang "They're Playing Our Song" and "I'll Be All You Ever Need." Vanilla Ice performed "Ice Ice Baby" and "Play That Funky Music." Young MC performed "Bust A Move, "Principal's Office" and "Know How." Each year, the lineup changes, so there will be different music even if an artist has been on the stage of the festival more than once.
Where are the Freestyle Festival artists performing?
The Freestyle Festival has been at the Queen Mary Event Park in Long Beach, Calif., for the past few years, but the venue is subject to change.
Is the Freestyle Festival coming to a city near me?
There are other freestyle music events in other cities, but the 14th Annual Freestyle Festival will only be held in Long Beach. This is an annual event held once a year.
What can I expect from the Freestyle Festival live experience?
Between props and backdrops, audio/visual enhancements, backup dancers and the live performance of your favorite entertainers from the '80s, you will feel like you've been taken back to your younger years. High-energy nostalgia covers the crowd at the Freestyle Festival each year.
How long is the Freestyle Festival concert?
Depending on the lineup and setlist, the concert usually lasts two to three hours.
Back to Top